SOMA Breath - Manifestation Workshop

Sunday, April 19, 2020 from 9:30 AM to 1:30 PM (NZST)
Event Details
Join SOMA master instructor Steve Hill from Inner Oasis to learn techniques on how to hack your own inner pharmacy for health and optimal performance thus manifesting the life that you want in this unique 4 hour offering.

This powerful practice is for everyone! It's also beneficial for asthma, auto-immune and inflammatory conditions, anxiety and stress, sleep apnoea or you may just want to experience states of INNER BLISS!


In this workshop you will learn:
- how to imprint more empowering beliefs and habits to manifest what you want in your life
- the importance of conscious breathing for well-being
- the science of breath
- simple breathing techniques to manage stress & anxiety
- to raise your Level Of Vibrational Energy (L.O.V.E)
- improve the function of your immune system
- how to clear negative imprints and traumas from early life (0-7 years)
- to connect with your heart and Te Kore (The Void), and reach elevated states of consciousness and bliss

About SOMA Breath
SOMA breath was developed by the "Renegade Pharmacist" Niraj Naik. It is a sequence of ancient breathing techniques combined with euphoric brainwave music and guided inner sensing that awakens you to your full human potential where real magic can happen. Awaken dormant powers of the mind, supercharging and purifying your blood and nervous system for more energy and vitality.

Open to all levels of yoga practitioner, this will be an insightful and rich opportunity to dive deeper into the power of your own breath. Plenty of props provided but you are also welcome to bring your own. Bookings essential ~

___________________________________________________________________

IMPORTANT INFORMATION:
• Arrive 10 minutes early for a 9.30am start.
• Cash payment on the day is acceptable if there is space.
• Restrain from big meals 30 mins beforehand as it can be uncomfortable to breath with a full stomach. Tea and water is ok.
• Wear casual, comfortable clothes. Exercise clothing optional.
• Contra-indications may apply

___________________________________________________________________

What people have to say about Steve
"I can't recommend Inner Oasis enough. I had never managed to meditate effectively on my own. Steve's breathing techniques, music and guidance created a meditation experience I had never thought possible. It also gave me the tools to achieve better meditation at home. Steve is an extremely kind and generous soul – he designed a meditation track to help my sick Uncle. I'm so grateful I found these classes" – Kate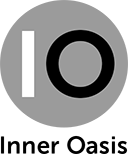 Save This Event
When & Where

Urban Yoga
Level 3
160 Willis St
Wellington
New Zealand

Sunday, April 19, 2020 from 9:30 AM to 1:30 PM (NZST)
Add to my calendar