Description
Livestream link: https://www.youtube.com/watch?v=dv0AAMS6LZ4
Idiopathic Pulmonary Fibrosis. Or, less formally, IPF.
Chances are, you've never heard of it, even though it kills the same number of people as breast cancer.
IPF is a chronic, progressive, irreversible, unpredictable and incurable disease. It starts with scarring of the lungs that prohibits patients from properly moving oxygen into the bloodstream. Eventually there is not enough oxygen in the blood – not enough to breathe. The experience has been compared to trying to breathe through a coffee stirrer.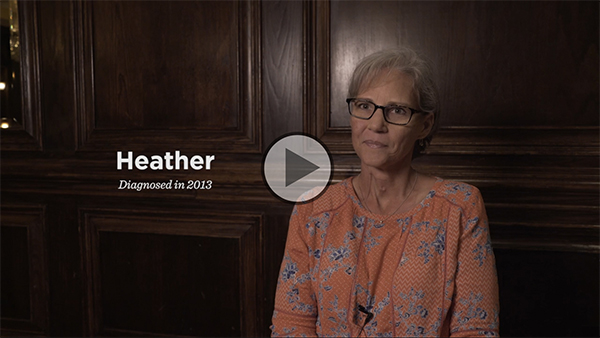 Patients are often diagnosed years too late, as it is a confusing diagnosis made by process of elimination. It takes, on average, 26 months for a patient to hear "you have IPF." This delay leads to significant patient harm – in time and frustration, but more importantly quality of life as they are treated for the wrong conditions. When finally diagnosed, many patients are beyond the point of help. Sadly, 50% of patients die within two years of finally being diagnosed, and 80% die within five years.
IPF does not just affect the lungs. It affects patients and their families physically, cognitively, emotionally, and financially. If there were more patient-centered products and services available for this population, we could change that story.
This disease deserves attention. It deserves investment. The current approaches to diagnosis are ripe for innovation. The archaic oxygen delivery methods are due for disruption. Patients are desperate for innovative solutions; family members are desperate for information and better ways to help their loved ones; and clinicians are desperate for better research tools and options for patient care.
Where can you – the innovators, entrepreneurs, statisticians, engineers, researchers, advocates – take action?
On April 27, join us to learn more about how Three Lakes Partners – together with MATTER, IDEO, and Common Pool – are forging a new vision for IPF, one that gathers the best minds in and outside the field to develop new solutions to solve this horrible disease.
Hear how you, the passionate innovator, can get involved in our soon-to-be-announced IPF Catalyst Challenge – the largest single challenge in MATTER's history. The challenge will focus first on creating new, smarter solutions for patient management of their biggest need and their biggest frustration – oxygen therapy. In addition to oxygen, we will look to fund and fuel patient and caregiver management apps and tools, patient education opportunities, devices and diagnostics, and innovative science that will help us find a cure.
Collaboration is at the heart of this mission and is our engine. We want problems solvers, innovative thinkers and people with a passion for solving tough problems. Together we will find, fund or create the science and technology needed to accelerate progress in this largely ignored disease.
On April 27, you will have a chance to meet some of the foremost IPF experts from leading institutions all over the world, including:
Sonye Danoff, MD – John Hopkins University

Tushar Desai, MD – Stanford University
Kevin Flaherty, MD – University of Michigan
Joe Garcia, MD – University of Arizona
Lisa Lancaster, MD – Vanderbilt University Medical Center
Kathy Lindell, PhD, RN – University of Pittsburgh
Megan Neely, PhD – Duke University
Scott Palmer, MD – Duke University
Ivan Rosas, MD – Brigham and Women's Hospital
Jamie Todd, MD – Duke University
Jeff Trent, PhD – TGen
John Varga, MD – Northwestern University
Robert Vassallo, MD – Mayo Clinic
We will also have experts from orthogonally related fields such as bioinformatics, senesence/aging, translational medicine, novel molecular imaging, device, diagnostic, and patient advocacy. These experts include:
Atul Butte

, MD, PhD – University of California San Francisco

Nathaniel David, PhD –

Unity Biotechnology

Bill Vick – PF Warrior

Karen Hughes – Action for Pulmonary Fibrosis

Gini Deshpande, PhD – NuMedii
Together, let's breathe new life into IPF.
Event Agenda
5:30pm: Check-in and networking
6:00pm: Welcome by Steven Collens, CEO of MATTER
6:05pm: Introduction – Three Lakes Partners
6:10pm: Panel Discussion
Ivan Rosas, Brigham and Women's Hospital
Atul Butte, University of California San Francisco
Nathaniel David, Unity Biotechnology
Colin Edwards, patientMpower
6:35pm: IDEO video montage and presentation
6:45pm: IPF Catalyst Challenge: Disrupt the Oxygen Market – Bill Vick
6:55pm: Questions
7:00pm: Call to action and invitation to walk through installation
7:05pm: Networking
About IPF
IPF is a debilitating disease wherein small fibers scar the patient's lungs to the point of incapacity. The term idiopathic means the origin is unknown, which makes this disease all the more frustrating for clinicians, researchers, patients, and caregivers alike.
The symptoms, however, are well-documented: the brain and other organs do not get the oxygen they need to function, leading to slower movement, sapped strength, and, eventually, death. Most IPF deaths are caused by respiratory failure, followed by pulmonary hypertension, heart failure, pulmonary embolism, pneumonia, and lung cancer.

The Market
The majority of the 140,000 American IPF patients are diagnosed between 50-75 years old and the average time between first symptoms and diagnosis is over 18 months. Sadly, the majority of IPF patients survive only 3-5 years post-diagnosis.
Lack of awareness leads to a high rate of misdiagnosis, as does the fact that most IPF symptoms also appear in other disease states. There are only two FDA-approved drugs for symptom management, and the only way to truly help patients breathe long-term is through a lung transplant. There is no known cure for IPF.
---
Select Presenter Bios: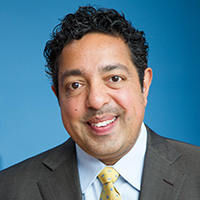 Atul Butte, MD, PhD is the director of the Institute of Computational Health Sciences at the University of California, San Francisco. He is also the executive director for Clinical Informatics across the six University of California medical schools and medical centers. Atul has authored over 200 publications, with research repeatedly featured in Wired magazine, the New York Times, and the Wall Street Journal. He was elected into the National Academy of Medicine in 2015 and, in 2013, he was recognized by the White House as an Open Science Champion of Change for promoting science through publicly available data. He is also a founder of three investor-backed, data-driven companies and a principal investigator of three major programs, including the California Precision Medicine Consortium, which helped recruit tens of thousands of participants into President Obama's Precision Medicine Initiative.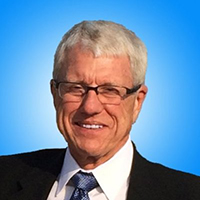 Bill Vick was diagnosed with IPF in September of 2011 when he was 72 years old. Given three years to live, he was told to head home and "prepare for the inevitable." Instead, he began training for a 5k – and he won his age group. Since then, Bill has become an advocate for IPF awareness, and his diet- and exercise-based treatment regimen. He encourages older adults to consult physicians when they experience IPF symptoms.