Solving Climate & Energy Problems With Thorium-Fluoride, Molten-Salt Reactors (LFTRs)

Thursday, June 16, 2011 from 6:30 PM to 8:30 PM (PDT)
Event Details
NOTE VENUE CHANGE FOR 6/16 EVENT!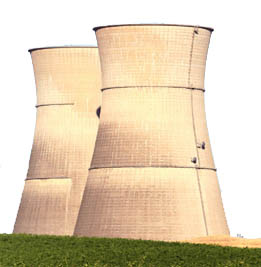 Silicon Valley Clean Tech Speaker Series
Solving Climate & Energy Problems With
Thorium-Fluoride, Molten-Salt Reactors (LFTRs)
In the months before the March 2011 earthquake, tsunami, and the subsequent nuclear disaster in Japan, China officially announced their move towards a next-generation nuclear technology.  China is heavily investing in "clean" nuclear power, which is powered by thorium-fueled molten-salt nuclear reactors.  This is key to their strategy to move away from coal.
Dr. Alex Cannara will give the background on Thorium, and how it has long been considered important to a future of safe, abundant, emissions-free energy for the United States and the world.  He will explain how it can be used to offer a millennia of safe nuclear power, as well as a path to nuclear security.
The presentation will also touch on basics of radiation and its impact on health plus a brief review of why Fukushima is a management not a nuclear problem, and one we can all learn from.
SPEAKER
Dr. Alex Cannara is an engineering consultant on energy alternatives and policies.  He has extensive e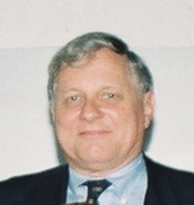 xperience working with local & national governmental & environmental groups and helping clients define and execute alternative energy strategies.  Examples of clients include:  the Sierra Club, NRDC, Union of Concerned Scientists, Silicon Valley Action Network, Palo Alto & Atherton municipal commissions, church & other local groups, and even nuclear anti-proliferation groups.
Dr. Cannara holds a BS in Electrical Engineering from Lehigh University, MS EE, Deg-EE and MS-Stat from Stanford University & a PhD in Mathematics for Educational Research.  He has held various Network Architecture and Applications Engineering positions in companies such as Network General, Zilog, AMD, Vitesse and 3Com; and consulted for startups like PacketMotion, NetPredict & Xambala.  He is a volunteer with the Thorium Energy Alliance.
Event Sponsored by EcoGreen Group of Silicon Valley (ecogreengroup.org) and Silicon Valley Clean Tech Forum.
Registration: Register in advance to guarantee seating.
Contribution of $5 requested at the door to cover event costs

When: Thursday June 16, 2011

Agenda: 6:30 - 7:00 pm Registration & Networking
7:00 - 8:00 pm Program
8:00 - 8:30 pm Q&A
Venue:   LocalBizNetwork                                      << NOTE!!  NEW VENUE!!    
21040 Homestead Road, Suite 205
Cupertino, CA 95014
LocalBizNetwork is on Homestead near the corner where Stelling and Hollenbeck meet, exactly opposite Starbucks; Suite 205 is upstairs, in the 21040 building marked "Allstate". 

Who Should Attend:

Individuals from the private and public sector looking for:
Awareness of current and future energy needs

Investment, technology development and career opportunities

Professional development and networking opportunities
** Program subject to change. Sign up for our Email Newsletter to get latest event details. Contact events@ecogg.org for more information.
When & Where

LocalBizNetwork
21040 Homestead Road, Suite 205
Cupertino, CA CA


Thursday, June 16, 2011 from 6:30 PM to 8:30 PM (PDT)
Add to my calendar