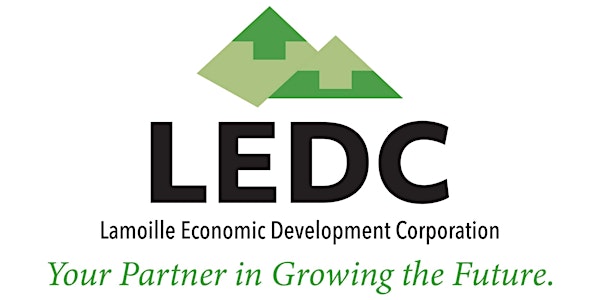 Solutions to Staffing Struggles: Hiring, Retention & Foreign Worker Visas
Struggling with staffing? A workshop on staffing, retention, H-2B and J-1 visas, and Seasonal Connect - a new solution to seasonal staffing
When and where
Location
Green Mountain Tech & Career 738 Vermont 15 Hyde Park, VT 05655
Refund Policy
Contact the organizer to request a refund.
Eventbrite's fee is nonrefundable.
About this event
Seasonal staffing struggles have turned into a year-round nightmare for many employers. That's why we are excited to share potential solutions at our latest business workshop Wednesday, November 17th, from 9 a.m. to noon
This workshop will dive into Vermont's business staffing struggles and issues, explore ideas surrounding retention, discuss novel ideas and solutions, and then provide an update on the world of staffing with international workers. We will discuss J-1 and H-2B visa strategies and best practices, the state of the numerical cap, and look ahead to summer 2022 petitions.
We will discuss everyone's staffing and retention pain with a focus on solutions. This will be done through discussions, breakout sessions, and case studies. The workshop will highlight a new and real solution to your staffing struggles – Seasonal Connect.
Seasonal Connect is a software platform that is revolutionizing the staffing and operational struggles of seasonal organizations. Seasonal Connect features a robust opposite-season and same-season employer search, an opportunity for seasonal workers (American and international) to apply for jobs, housing and daily transportation assistance, and inclusion into a community of seasonal organizations for help, support, networking, recruiting, and assistance for one another.
Join Keith Pabian and Carly Eglin of Seasonal Connect and Pabian Law for an overview of Seasonal Connect and a discussion of how it can be helpful to hotels and restaurants across Vermont. This webinar is not to be missed if your organization employs seasonal workers - including Americans and foreign nationals - or is generally struggling with staffing.
Keith Pabian is the Co-Founder/Chief Executive Officer of Seasonal Connect and Founding Partner of Pabian Law, a national immigration law firm focused on assisting employers through the visa and immigration process. Keith has a unique specialization in representing hospitality organizations from coast to coast with H-2B visa petitions. Keith regularly presents at conferences on immigration topics affecting hospitality organizations and has received numerous awards for his success in providing solutions for employers' most pressing staffing issues.
Carly Eglin is the Founder/Chief Operating Officer of Seasonal Connect and the Director of Operations at Pabian Law. Carly works with seasonal organizations across the nation through her work on H-2B visa petitions. Carly regularly speaks with hospitality organizations about their seasonal challenges to gain insights into their biggest challenges. She has also worked in the hospitality industry as a seasonal worker herself, which provides her with a dual perspective into the hospitality and seasonal world, including the challenges that seasonal organizations encounter.
Keith and Carly have years of experience with the hospitality industry and seasonal businesses through their work at Seasonal Connect and Pabian Law.
IMPORTANT NOTE - Masks are currently required at the venue. Please bring one with you since that requirement may still be in place Oct. 20th. No other COVID restrictions are expected outside of masking. If masks are no longer required by the venue by the time the workshop date arrives you will not be asked to wear one.