Description
This course is designed to provide clinicians with a general review of the entire gastrointestinal system with emphasis on the gut microbiota and its impact on overall health.
Discussion will include current research on the relationship between the general health of the body and the diversity of organisms, which reside inside the GI tract.
Attendees will review safe alternatives to antibiotics and the role of microbial-rich foods in improving overall physical health. Testing options will be discussed along with relevant case examples to further enhance concepts presented. Participants will have greater insight into the systemic ill effects of digestive insufficiency on overall health and be better equipped to provide appropriate nutritional and lifestyle recommendations to promote healing and enhanced wellbeing.
On completion of this course, attendees will be able to:
Describe basic components and general physiology of all parts of the digestive system
Appreciate the crucial role of the microbiome and its impact on human health
Distinguish between upper and lower digestive disturbances based on presenting symptoms
Recognize a variety of beneficial bacterial species which reside in the small and large intestine
Explore the complex interplay between microbe-human interactions
Evaluate current research on the role between intestinal microbes and infections, illnesses, mental dysfunction and a host of other pathologies
Consider the role gut microbiota play in the pathogenesis of gluten sensitivity
Recognize the common signs and symptoms for dysbiosis and SIBO
Understand conventional methods of treatment, potential side-effects of pharmaceutical interventions and when an outside referral would be indicated
Recommend appropriate nutritional and dietary support for the five most common digestive dysfunctions: Dysbiosis, SIBO, intestinal hyperpermeability, gluten sensitivity, and yeast/fungal overgrowth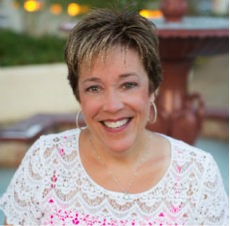 Ronda Nelson, PhD is a traditional naturopathic doctor and master herbalist with a thriving practice centered on functional endocrinology and lifestyle modification. Her primary focus is aimed at uncovering and addressing the underlying causes of illness. Dr. Nelson's expertise includes whole food nutrition, herbology, digestion, thyroid and adrenal function, male and female hormones, and children's health issues. Dr. Nelson is well versed in saliva testing, hair mineral analysis, and functional interpretation of blood panels.