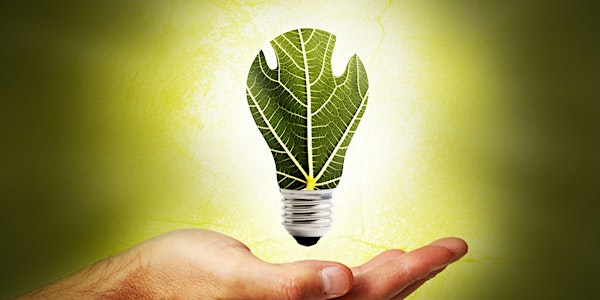 Solutions for a Renewable Energy Future for Sanibel & the Region
The event will feature a panel of four speakers focused on renewable energy in Southwest Florida.
Refund Policy
Contact the organizer to request a refund.
Eventbrite's fee is nonrefundable.
About this event
Join co-hosts SCCF and the Sanibel Community House for a conversation about building a green energy future to protect property values, sustain water and ecosystem health, and keep our economy vibrant.
The virtual presentation on Tuesday, March 23, 6:30pm to 8pm, will spotlight "Solutions for a Sustainable, Renewable Energy Future for Sanibel and the Region."
The event will feature a panel of four speakers introduced and moderated by Bob Moore. Bob is Senior Vice President of Training and Program Development at Health Management Resources, a national health care company. He is also a volunteer with SCCF and COTI and co-founder with his wife, Ariel Hoover, of the Lee County Climate Reality Project.
Speakers will include:
James Evans, SCCF Environmental Policy Director. James will set the stage for the presentation by addressing why resiliency and climate change policy is critical for Sanibel from the perspectives of water quality/ecosystem protection, quality of life,and economic prosperity.
Keynote: Mayor Julie Bujalski and Sustainability Coordinator, Natalie Gass, Dunedin, Florida. Dunedin is coastal city with many similarities to Sanibel and is one of the Florida cities that has made a commitment to transition to 100% clean, renewable energy in its city facilities by 2035 and citywide by 2050. They'll speak about how the city came to make that commitment,why they believe it is important to the city's future prosperity, and the plans they are working on to achieve it.
Richard Johnson, owner of Bailey's General Store, will speak about the benefits of rooftop solar from the perspective of a business owner focusing on why it makes business sense both in direct cost savings and from the perspective of building goodwill from customers in the community.
Julia Herbst, Gulf Coast Regional Coordinator for Solar United Neighbors (SUN), will share SUN's work expanding rooftop solar and the community of people saving money by harnessing sun power. Learn how solar co-ops, energy democracy, education, and our campaign to legalize Power Purchase Agreements in Florida can transform our electricity system into one that is cleaner, fairer, and shares its benefits more broadly.
There will be an opportunity for questions from the audience with discussion by panel members following the presentations.