Solucionando conflictos en las empresas

Wednesday, October 25, 2017 from 6:30 PM to 8:00 PM (AST)
Event Details
Solucionando Conflictos en las Empresas:
DESTREZAS DE MEDIACIÓN ADAPTADAS A LAS ORGANIZACIONES
---
 ¿Te preguntas si esto es para ti?
He sido testigo de los grandes precios que pagan las organizaciones por no manejar adecuadamente sus conflictos. Esto causas múltiples costos no deseados como litigios, gastos legales, ausentismo y baja productividad, entre muchos otros costos económicos y emocionales.
Podrás llevar tus destrezas profesionales y tus relaciones  en el escenario laboral al próximo nivel con la información que compartiremos en este taller.
Si completas este adiestramiento conocerás destrezas avanzadas de negociación que utilizan los mediadores profesionales y negociadores internacionales, las cuales se han mantenido escondidas por mucho tiempo, para gran parte de la población general.
Buscamos personas motivadas a ser parte de este grupo elite de profesionales, que quieran distinguirse conociendo los últimos conocimientos relacionados al manejo estratégico de conflictos en las organizaciones. 
Separa tu espacio, ahora,  si estas verdaderamente comprometido/a con participar (queremos dejar la oportunidad abierta a aquellos que realmente les interesas).
¿Qué puedes lograr?
No te quedes resagado/a en los avances que ha tenido las neurociencias y cómo estos se relacionan a la hora de negociar

Evita que se te pasen las mejores oportunidades de tu vida por no saber negociar apropiadamente.

Aprende cómo lograr lo que quieres a través de una comunicación efectiva desde las neurociencias cognitivas. ¿Quieres un aumento de sueldo, quieres dias libres, quieres una rebaja en una casa o carro? Todo esto son conflictos, ¿tienes una estrategia negociadora para trabajar con ellos?

No caigas en la trampa de pagar los altos costos de no saber cómo manejar tus conflictos internos, que pudieran llevarte a tomar malas decisiones en tu vida personal y profesional decisiones que pudieran costarte tu futuro.

Aprende cómo implementar la estrategia, siempre disponible, de GANAR-GANAR y hacer que funcione para ti.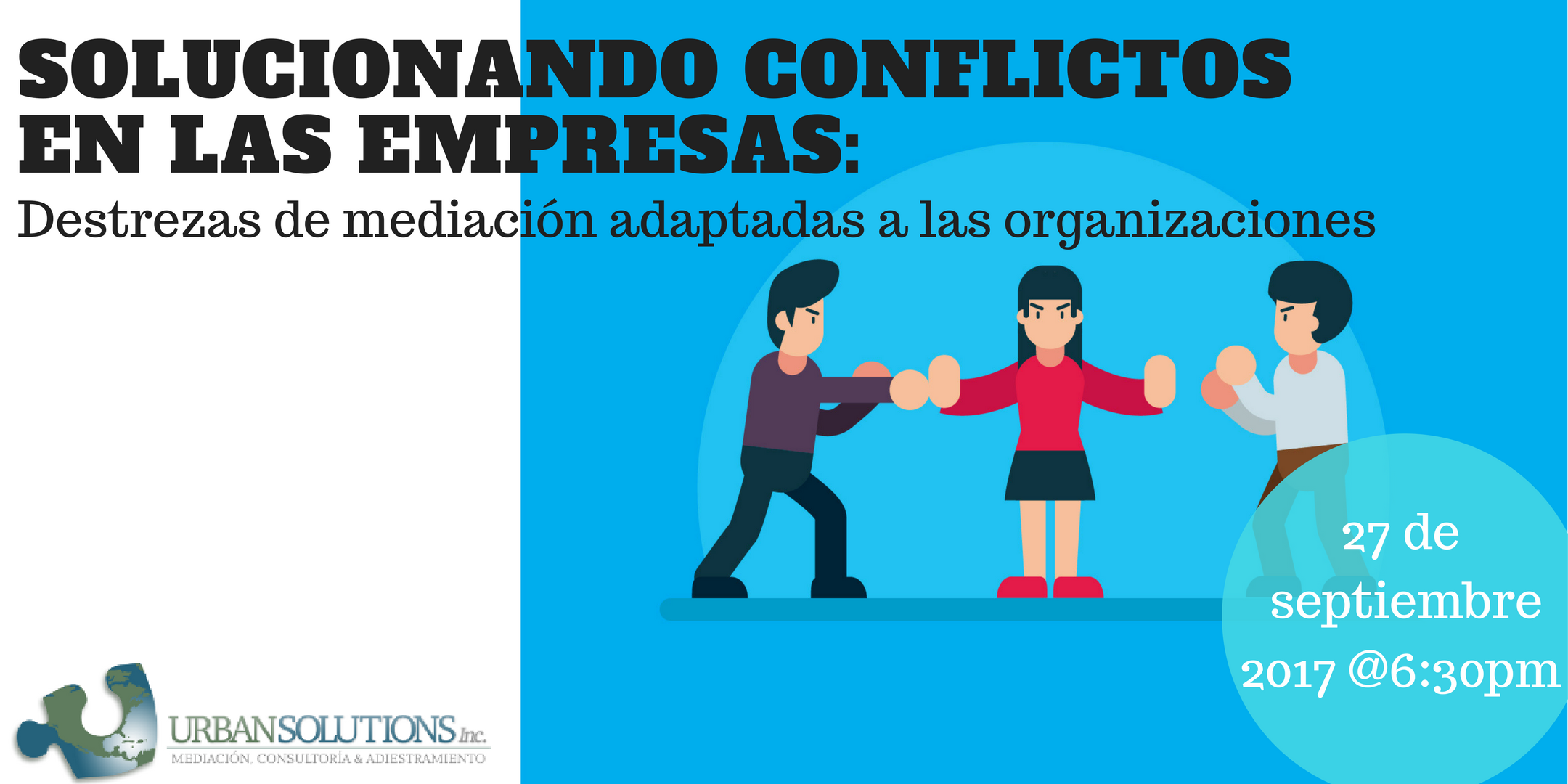 ¿Por qué participar en un curso sobre estos temas?

Este adiestramiento será parte una serie de productos educativos sobre destrezas avanzadas de negociación que estaremos lanzando a finales de año. Tienes la posibilidad de recibir contenido exclusivo, primero que nadie que solo compartiré a través de este adiestramiento.
Repito, esta información es única en su clase, la experiencia común de los participantes es que una vez llegan, solo quieren saber más.
Si te interesa conocer cuál es el proceso para certificarte como mediador/a presiona aquí>>
Se de los primeros en reservar y distinguete en el ámbito profesional e interpersonal.
¡Es tu momento!
Presiona el botón "Registro" y separa tu espacio: ¡Ahora!
¡Toma acción!
---
¿Sobre el facilitador?
Su nombre es John Paul Ayala Borrero es mediador de conflictos, consultor en comunicaciones y proveedor de adiestramiento certificado por el Negociado de Métodos Alternos para la Solución de Conflictos del Tribunal Supremo de Puerto Rico. Además psicólogo social y está certificado en Hipnoterapia Profesonial a través de IACT.
Actualmente, es el director ejecutivo de la consultoría Urban Solutions Inc. oportunidad que lo ha llevado a apoyar a miles de personas (top ejecutivos, profesionales, amas de casa, líderes comunitarios, etc.) a transformar de manera profunda sus vidas y sus relaciones. Esto lo ha logrado gracias a las númerosas oportunidades de adiestramientos avanzados que ha tomado, en negociación, programación neurolingüística y neurociencias aplicadas. ¡Ya es hora compartirlos!
¡Regístrate!
When & Where

Ciudad del Retiro
1101 Calle 6 NE
Puerto Nuevo
San Juan, Puerto Rico 00920
Puerto Rico

Wednesday, October 25, 2017 from 6:30 PM to 8:00 PM (AST)
Add to my calendar
Organizer
Mediación, Consultoría y Adiestramiento.
Info: (787) 777-6873
info@urbansolutionspr.com 
www.urbansolutionspr.com