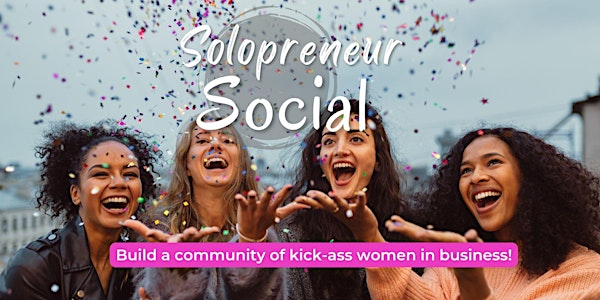 Solopreneur Social!
ATTN: kick ass female entrepreneurs who have felt lonely, overwhelmed or stuck. Join this virtual party to get support & build community!
About this event
Running a business is rewarding...and overwhelming!
If you've ever thought:
I wish I could run this idea by someone
My family and friends have no idea what I do
Nobody around me understands the struggle
I want to find a safe space to connect with like-minded soulful entrepreneurs
I started this biz because I love helping people...but I'm not growing fast enough!
Ugg...if only I didn't have to do social media 🤢
We get it. We've been there too, and COMMUNITY is what propels us forward into a new space. That's why we're hosting a virtual party!!
Join us!
We'll gather virtually and in this hour (or so) together you'll experience
This party is for YOU- come get your cup filled up with:
Community & Connection
Inspiration
Live Coaching that helps a fellow entrepreneur get unstuck
Feeling seen & understood
A safe space to just BE
Kelly Abanda, coach & founder of the BizBestie Lounge will share about how to deal with perfectionism and overthinking as well & give you practical wisdom on how to kick them to the curb so your business (and mind!) doesn't suffer.
Fill your physical cup with your beverage of choice (it's 5:00 somewhere!) and we'll be there to fill your SOUL!
See you soon!