Event Information
Location
Conference Call Number Will Be Emailed - RECORDING SENT TO ALL REGISTRANTS
Description
SOLO TRAVEL TRANSFORMATION:
A Free Conference Call
Wednesday, May 10th, 2017 - 9pm EST
* * *
Led by Michael Jason Sherman, MA - Author of The Zen of Solo Travel: A Journey from Anxiety to Enlightenment.
If the scheduled time doesn't work for you, the conference call will be recorded and emailed to you as a downloadable audio file that you may listen at your convenience later on.
Also - immediately after you register, you will receive an introductory greeting from Michael, talking about the benefits of transformational solo travel. Once you sign up, this recorded message from MIchael arrives rght to your inbox.
CLICK THE "REGISTER" BUTTON ABOVE NOW!
* * *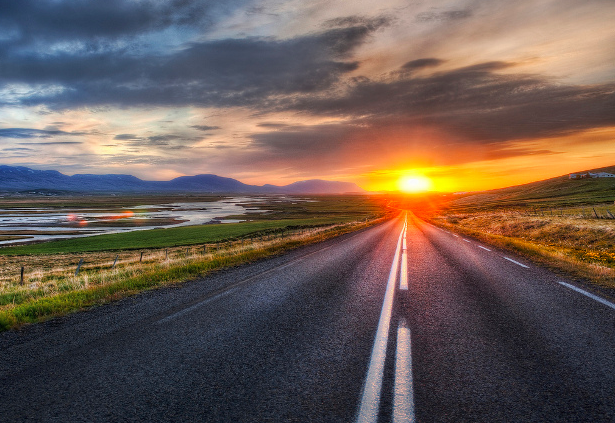 "It's hard for me to put into words what it's like to take a Solo Travel Journey with Michael Jason Sherman's guidance and teaching. It's like flying. I reclaimed my life --- my authentic life. And I made revolutionary changes in my relationships and my career after I returned home. SOLO TRAVEL TRANSFORMATION is a legit, for-real, life changing program."
- Virginia, Completed 3 Journeys using the SOLO TRAVEL TRANSFORMATION program
* * *
Greetings. My name is Michael Jason Sherman. I'm a professional counselor, wellness trainer and the creator of the SOLO TRAVEL TRANSFORMATION program. Thanks for taking a moment to check this out.
Allow me to share with you about this FREE online seminar.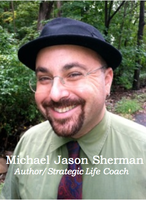 For the last decade, I've gotten a front row seat into the inner lives of many people. Whether in the context of providing private counseling to an individual on the verge of profound change, or to a couple wanting desperately to stay together --- or more recently, getting inside the world of work and business where the stress level is high and the feeling of being supported is low --- I've gotten a chance to discover the core patterns in the problems that affect us all.
From my perspective as a counselor and a trainer, what it all boils down to is negative emotional reactivity. Patterns of thinking and feeling such as anxiety, rage, resentment, worry, and so on, are destroying our ability to experience a sense of ease, clarity and contentment in all areas of our lives.
Simply put, emotional reactivity prevents us from connecting to our own sense of authenticitiy, to the feeling of wellbeing that dwells within all human beings on this planet. Emotionally reactive patterns prevent us from accessing our own, unique state of well-being, disallowing us from seeing solutions to ongoing personal problems.
It is that very state of ease, contentment and aliveness that nourishes our souls.

You are the only one who can access this feeling state.
You are the only one who can awaken into a new relationship with the most important person in your life:
You.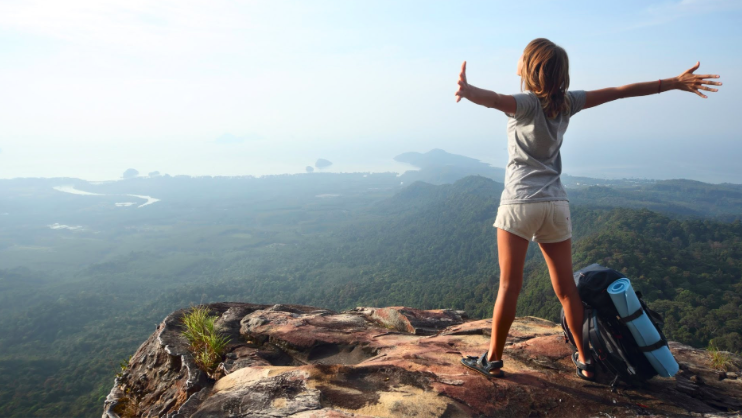 SOLO TRAVEL TRANSFORMATION is a process that allows you to reconnect to the fullness of who you are.

It is a system of personal healing that inspires feelings of relief, elation, freedom, wisdom, insight, joy, clarity and passion --- feelings that are triggered by a temporary experience of leaving everything behind.
It is a simple, straightforward method of personal awakening.
When you set forth on a solo travel journey --- no matter how near or far --- the power of motion takes hold of your emotional life for a little while, effortlessly cracking the code of negative emotional reactivity.
This pocket of time set aside for solo travel allows you to enjoy the presence of a place away from home and your daily life. Along with the precious company of yourself.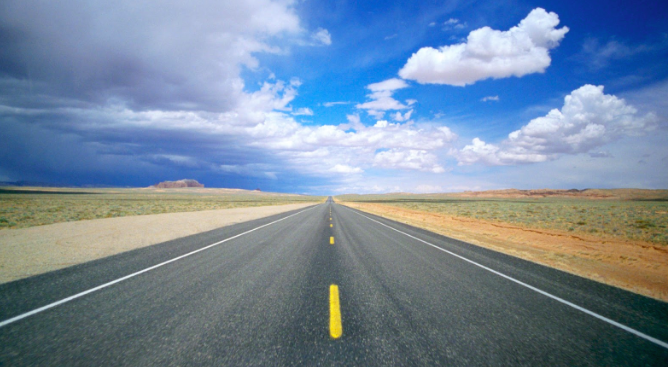 By immersing yourself in this process - preparing, going upon and returning home from a private, personal journey with yourself - you not only give yourself a well needed break from your life and work, you allow your mind, body and spirit to elevate emotionally, reaching a kind of psychological space you may never have gotten to before.
No matter how close or how far you travel, the feeling of motion temporarily releases you from negative emotional patterns, liberating your body to fully experience a sustainable feeling of calm and inspiration. You find yourself somewhere new - physically, mentally and even spiritually.
Life changes for a while.
And all you did was go somewhere by yourself.
CLICK THE "REGISTER" BUTTON ABOVE NOW!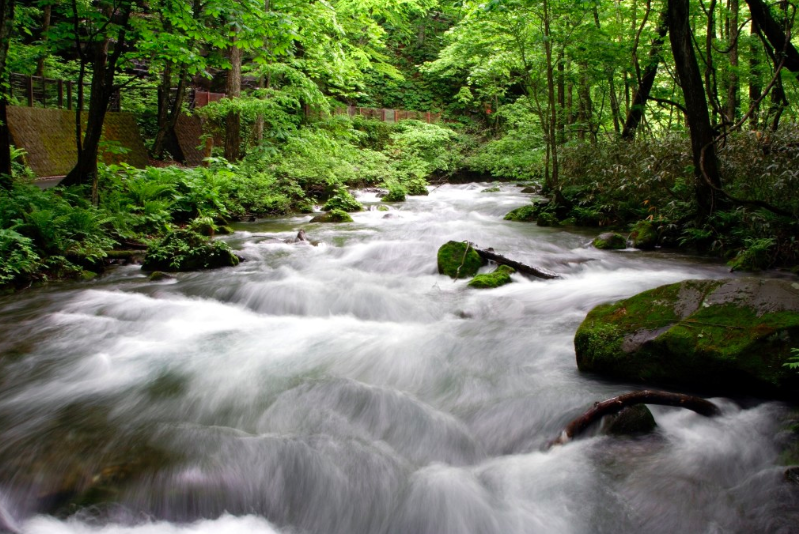 An elevated emotional state comes over you. The freedom of being by yourself just cleans your mind and body from the inside out.
This leads to as shift in your consciousness and your thinking. It naturally generates breakthroughs that erupt from within - breakthroughs in relationships, behavioral patterns, self-perception, career direction, and the way you find meaning in your life.
But even more, it's just so much fun...
* * *
"I am still in shock over the simplicity and power of this work."
-Ariel P., Graduate of the SOLO TRAVEL TRANSFORMATION program.
* * *
Even the briefest of trips - say, a drive down a highway to a park with a beautiful view of the river - can temporarily release unwanted emotional patterns, giving you an experience that teaches you something.
Maybe it's just a leaf falling from a tree while you watch down at a river from above. Maybe it's a word or a phrase on a sign in the middle of a city. Something so simple can suddenly awaken your mind and body into an experience of your authentic nature.
You learn to give yourself permission to make you the priority. You feel confirmation that there's more to you than you've seen so far in your life. You experience a sense of knowing about what to do next in your life. You relax. And you return home victorious. As if you've playing the hero in the movie of your own life.
There is nothing like the healing power of the open road....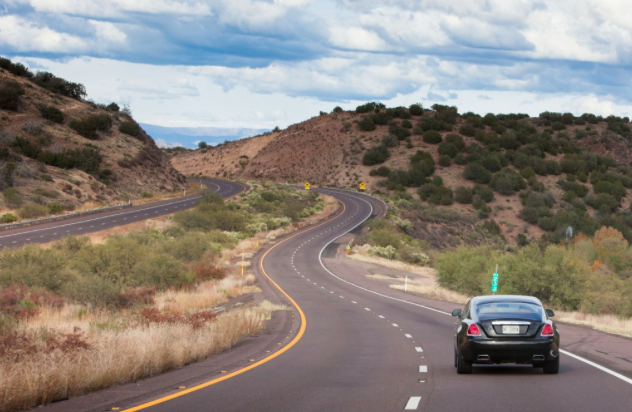 The SOLO TRAVEL TRANSFORMATION FREE online seminar will teach you more about this healing work and how it can help you move through profound and lasting changes in your life. All through the taking of an empowering, enlightening, transformational solo travel journey.
CLICK "REGISTER" BUTTON ABOVE NOW!
* * *
"My trip not only solidified that and helped me cross over, it was magic. Absolutely indescribable!"
– Therese, graduate of the SOLO TRAVEL TRANSFORMATION program.
* * *
This is how it has worked for those who have successfully followed the SOLO TRAVEL TRANSFORMATION process under my tutelage.
Some have started out as private counseling clients before travelling solo. Some follow up the initial FREE conference with the Home Learning Course - a downloadable program that allows you to design your own journey.
Some people hear enough on this FREE conference call to jump in the car and go.
Perhaps you listen to the conference call and decide that you like the idea of transformational solo travel, but you (or you and your partner) need support now.
You may want to try a skype session with me. Through counseling, I can help to really you to see yourself as you really are, while awakening you to the emotionally reactive patterns you may not even realize you have going on.
These patterns of thinking and feeling you have about life, work and relationships are preventing you from seeing the authenticity and power that lies within you.
When you are ready, we plan an initial trip for you to take alone. Then you come back and we process it all. We work together to understand the impact this solo travel journey is meant to have on your life.
In counseling, I will support you to see how the trip has planted a seed for you, in terms of what's coming next for you. You will be guided through changes that you yourself began through your trip.
If you are up to this kind of work (because not everybody is), the level of fulfillment can be remarkable.
[MORE INFO ABOUT PRIVATE COUNSELING BELOW]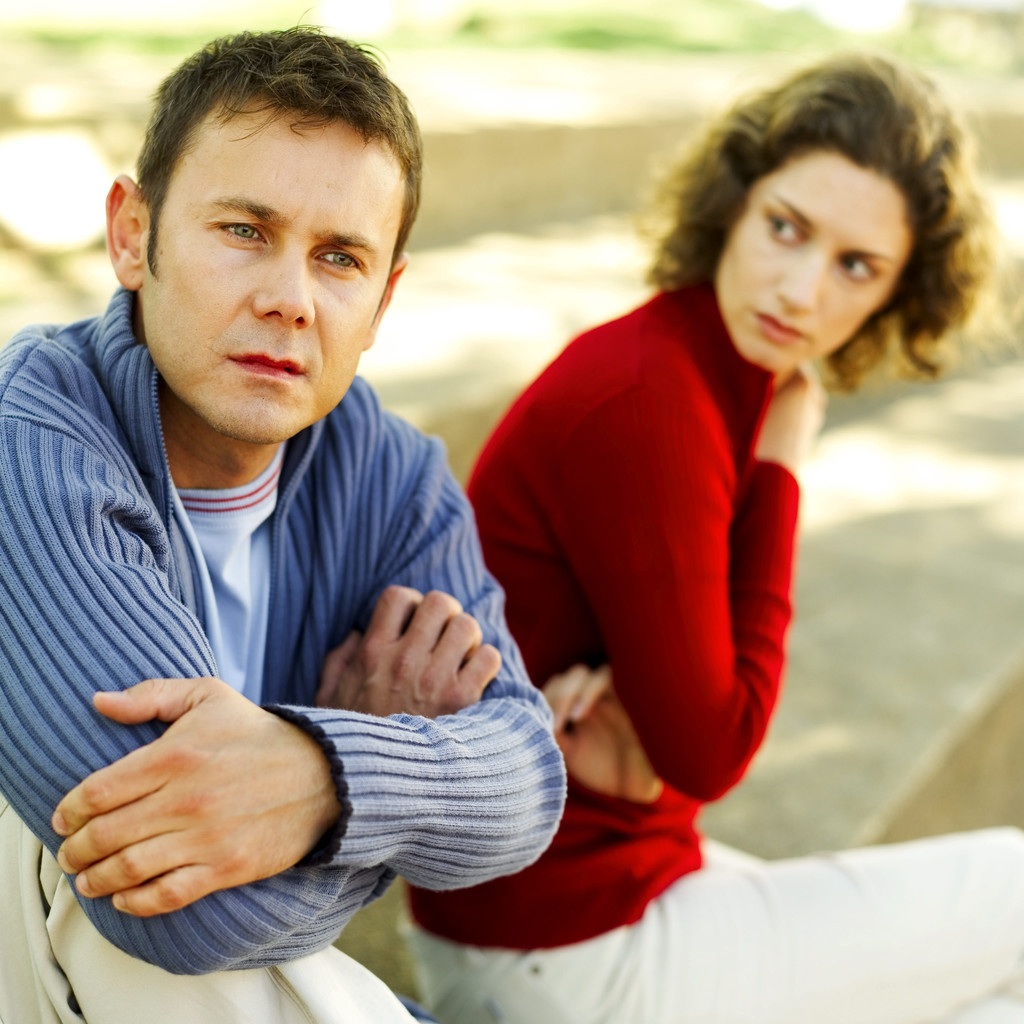 A number of clients have successfully used their journey as a way to find clarity about a relationship. They take a journey as a means to discover answers about people and situations that are keeping them stuck.
Whether issues at home or with others at work, a trip by yourself can be a stroke of brilliance, opening up a space between you and others that brings both of you a sense of peace and possibility.
A solo travel journey can provide the spark.
* * *
"After completing the online course and taking a one-day Solo Travel Journey, I can honestly say that this work feels like a miracle. If only everyone knew this, it would become the new normal."
- Maria L., Graduate of the SOLO TRAVEL TRANSFORMATION program
*
"This is the beginning of a new relationship for my husband and myself. Michael helped to guide us into a place and space that we have needed to go for many years. My journey has meant so much to me, and coming home, I look forward to this new journey."
- Sarah M., Counseling Client who participated in the SOLO TRAVEL TRANSFORMATION Program
*
CLICK THE "REGISTER" BUTTON ABOVE NOW!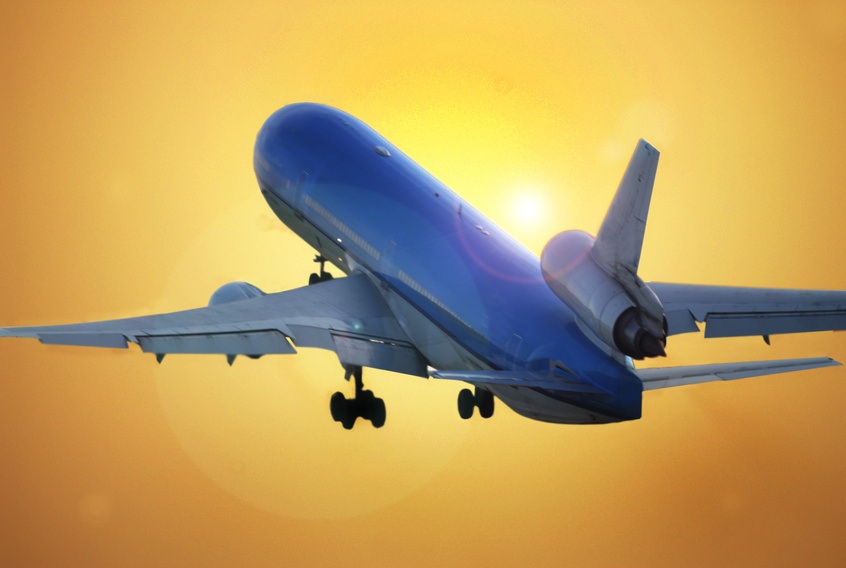 Everyone is different in the way they take their trip. Some people just drive for twenty minutes and walk around in nature. That's sometimes enough. Nature has a way of doing the heavy lifting for us. Creating a routine like this can change your approach to everything.
Perhaps you want to use this system to plan a life-changing international trip. The Home Learning program will give you everything you need to do the inner work before you take a solo trip. This allows you to more time to move forward with this experience at your own pace.
[More info about the Home Learning Program on the free call].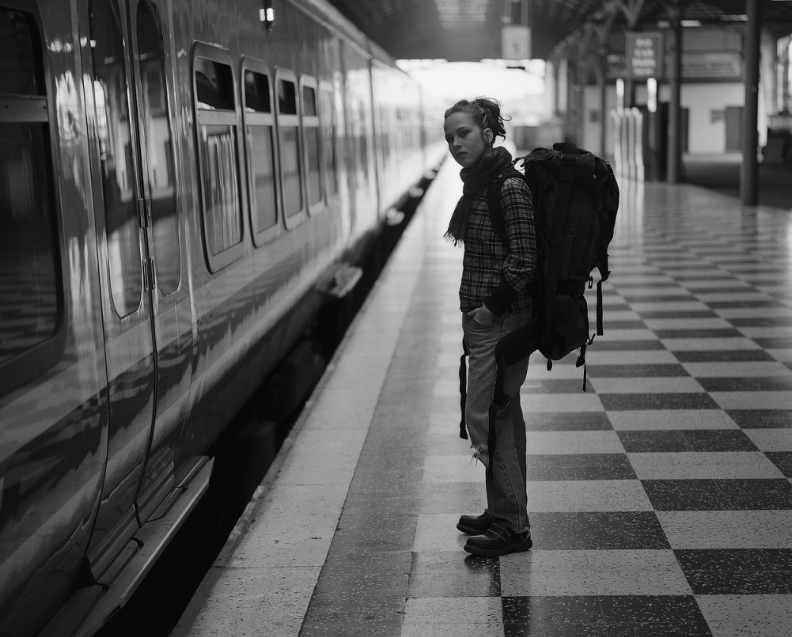 Whatever your reasons and desires, what I can say is this: SOLO TRAVEL TRANSFORMATION is a clean, clear path to a profound and lasting personal awakening, an awakening that has an impact on your life, work, relationships as well as your overall mindset and attitude about the world.
That feeling awakens within you - effortlessly.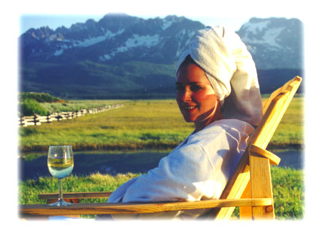 So whether you are looking for relief from stress, or you are seeking answers about a relationship, or you are ready for the next phase of your life or work and you are not yet clear on what that may be, I encourage you to sign up for the FREE conference call - SOLO TRAVEL TRANSFORMATION.
This call may be all you need.
CLICK THE "REGISTER" BUTTON ABOVE NOW!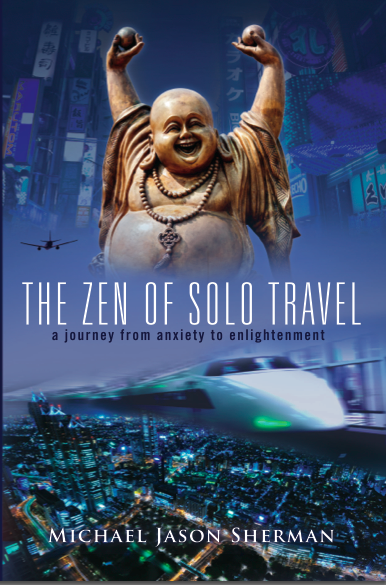 My book, "The Zen of Solo Travel: A Journey from Anxiety to Enlightenment" is a great way to learn more about these concepts, while also reading about my own transformational journey, in this case, a 10-day trip across Japan that changed the direction of my personal and professional life.

I often choose passages from the book to share during these free conference calls, so I hope you listen in. The material is as much a book of spiritual principles for all of us as it is a memoir about a time that changed my life.
(Info on book below).
Whatever your desire, I hope you consider taking the next SOLO TRAVEL TRANSFORMATION FREE conference call. As soon as you sign up, you will receive an introductory audio recording greeting from me, emailed to you immediately after registration to the scheduled FREE conference call.
This is just my way of connecting with you directly, letting you hear more about what's to come directly from the person who created this healing, transformational process. It will let you get more of a sense of what this is, how it can work for you, and open yourself to questions about how I can help you with this work.
This initial audio greeting from me is an additional gift as a thank you for signing up for the FREE conference call.
And by the way, if your schedule doesn't allow you to attend the FREE conference call live, don't worry. Just register and you will get a downloadable recording of the live call the next day delivered to your inbox.
Regardless of how you found your way here, it's my intention to do my best to provide you a full hour of incredible learning and powerful inspiration. You will not feel cheated or insulted by the level of care, guidance and intellect that I bring to this work. I will make sure to answer your questions as best as I can, both before and after the call.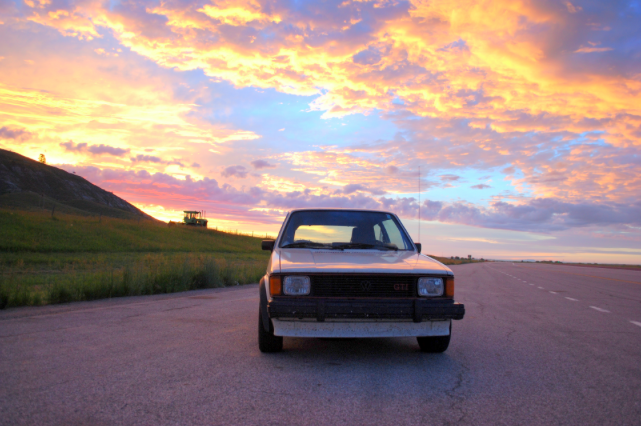 * * *
"Having just returned yesterday from my first Solo Travel, I can absolutely attest to the power of the experience. It went beyond anything I was expecting, each day bringing new challenges, releases, and revelations. It's precipitated an undeniable shift in my outlook and in my marriage – I have a newfound clarity about what I want out of life and an emerging plan to realize it."
-Noah, graduate of the SOLO TRAVEL TRANSFORMATION program
*
"This amazing course helped me understand that by taking time away from my routine and leaving everything behind for even just a day or two, I can really come into alignment with my inner truth."
- Rod W., Graduate of the SOLO TRAVEL TRANSFORMATION program
* * *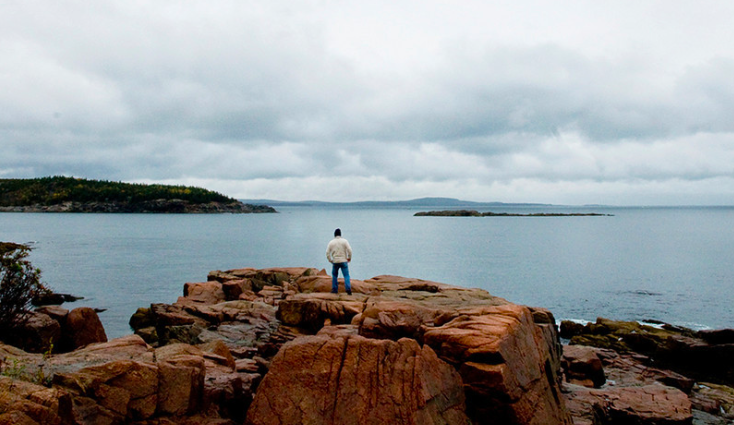 Thanks for reading.
Thanks for sharing this message when you can and are willing.
And always remember to keep it moving...
Much peace and blessings to you.
- Michael
* * *
SOLO TRAVEL TRANSFORMATION
FREE ONLINE SEMINAR
Wednesday, May 10th, 2017 - 9pm EST
CLICK THE "REGISTER" BUTTON ABOVE NOW!
*
Call is recorded for all registrants and emailed the next day.
Registration includes a recorded greeting and introduction to the work by program creator, Michael Jason Sherman, MA. This additional recording is emailed to you immediately after registration.
* * *
HERE ARE SOME NEXT STEPS FOR YOU TO STAY CONNECTED:
Join the Email List - CLICK: HERE
Facebook Page - CLICK: HERE
Twitter Page - CLICK: HERE
*
Get the Book Now:
*
FOR INQUIRIES ABOUT PRIVATE COUNSELING or
PROFESSIONAL CONSULTING AND TRAINING?
(Individuals/Couples/Companies and Groups)
CONNECT DIRECTLY WITH MICHAEL JASON SHERMAN, MA -
CLICK: HERE
*
For more info about this work, check out our blog --
ALWAYS REMEMBER TO KEEP IT MOVING.....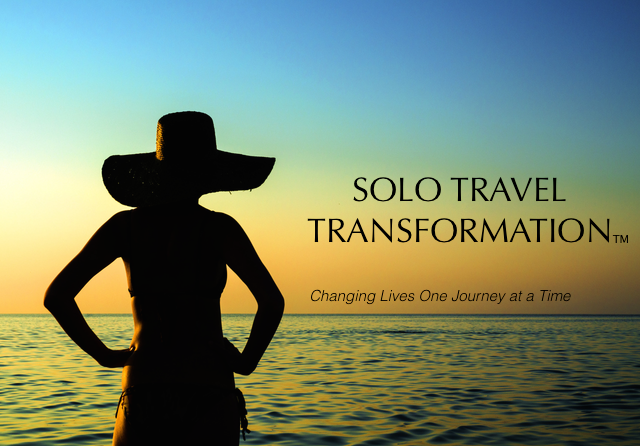 Date and time
Location
Conference Call Number Will Be Emailed - RECORDING SENT TO ALL REGISTRANTS