Description
The image below: "Leaves 21," acrylic, watercolor, ink, oil on archival paper, 2018 by Taiko Fujimura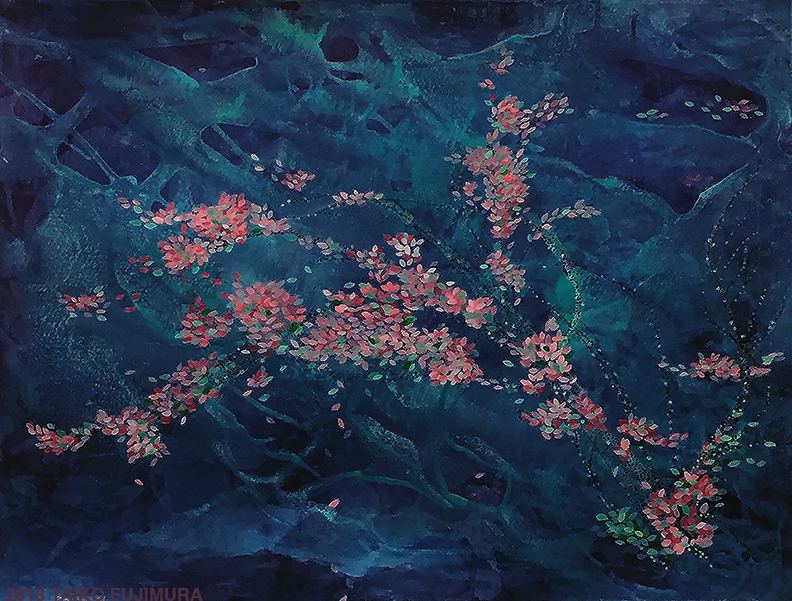 ---
Hello Friends,
My Solo Show is set for right before the Valentine's Day, 2018!
February 10 (Sat) & 11 (Sun), 12PM-6PM:

Special Pop-Up Open Studio & Closing Reception with Taiko Fujimura. It's a free event and all are welcome. However, if you register on this eventbrite page, you will receive a special "Pre-Valentine's Day" gift from Taiko on both dates as long as the supplies last. Please mention that you registered when you meet me

at the entrance of Kinokuniya Book Store on the

street level on February 10th and 11th between 12PM and 6PM!
If you cannot make the event on either date, please feel free to stop by and check out the show now through February 11th. Kinokuniya San Francisco opens from 10:30AM-8PM everyday, 7 days a week. All paintings are for sale.
Thank you for your support and I look forward to seeing you on February 10th and 11th.
Sincerely,
Taiko Fujimura
---