Description
An intimate concert with world music recording artist, RebbeSoul
Doors open at 6:30pm
Concert at 7pm
FOR MORE INFO and TICKETS: Click the "ATTEND EVENT" or "TICKETS" Button.
Seating limited to 35 people, so get your tickets early!
$18 in advance per person for admission.

$25 at the door.

$10 for ASU students
Download cards and CDs will be available for purchase and also Dr. Sparer's famous, homemade chocolates!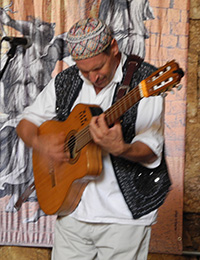 The music of RebbeSoul has been described as "World Fusion stemming from the Jewish Diaspora, a mix of ancient and modern, and a blend of East and West." RebbeSoul has been featured on CNN International and on the cover of Billboard Magazine as the quintessential and original producer of Jewish Roots and World music. His groundbreaking album , "Fringe Of Blue," has become one of the the biggest selling Jewish music albums of all time.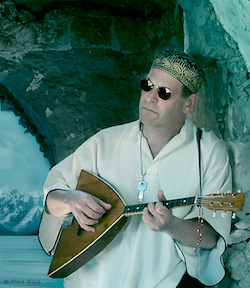 In this special concert, RebbeSoul will play and talk about the making of "Kaddish" from his "Change The World With A Sound" album which reached #1 on the CMJ (college radio) World Music charts!
RebbeSoul's guitar and balalaika playing are not to be missed.
Video: The Many Faces of Jerusalem, RebbeSoul plays Reb Shlomo Carlebach's "V'Shamru"
More? Visit our website at www.rebbesoul.com

FAQs
Where can I contact the organizer with any questions?
Dr. Harlan Sparer's Office: (480) 245-7894 or email harlan11@yahoo.com
Date and Time
Location
The Home/Office of Dr. Harlan Sparer
5308 South Heather Drive
Tempe, Arizona 85283