Description
Learn How to Easily Perform 3D Virtual Testing on Your Products
Attend a complimentary hands-on workshop where our instructors teach you how to solve your most complex problems using the comprehensive line of SOLIDWORKS Simulation solutions. Check out the videos below to see what is in store for you.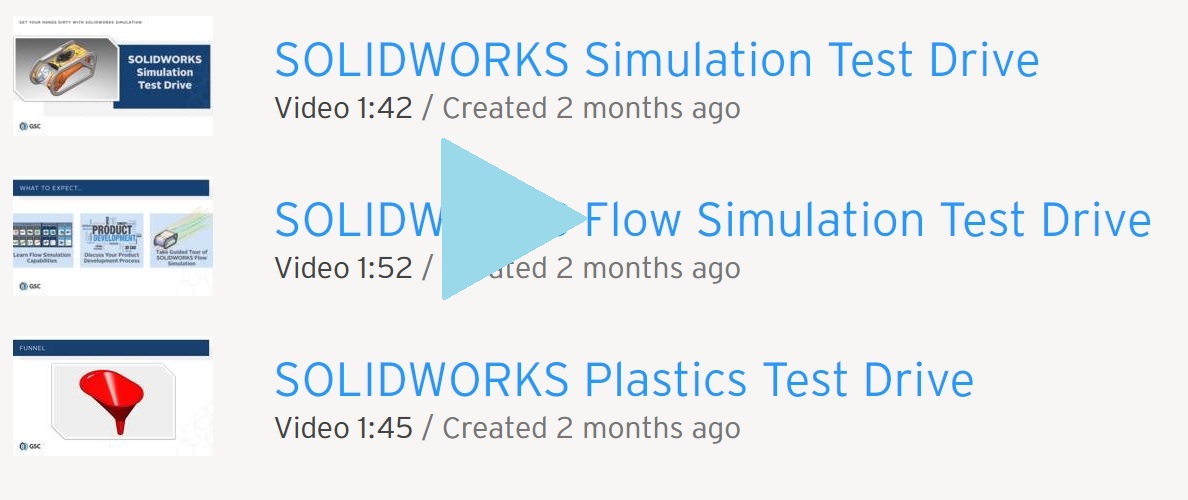 Agenda
Workshop 1: SOLIDWORKS Simulation Standard
9 a.m. – 10:30 a.m.
Get a taste of the many benefits of Simulation Standard and gain insights into the structural integrity of your designs to ensure they're safe and reliable.
Workshop 2: SOLIDWORKS Flow Simulation
11:00 a.m. - 1:00 p.m.
Easily simulate fluid flow, heat transfer, and fluid forces that are critical to the success of your design with SOLIDWORKS Flow Simulation.
*Complimentary lunch included
Workshop 3: SOLIDWORKS Plastics
2:00 p.m. - 4:00 p.m.
Are you able to quickly simulate how melted plastic flows during the injection molding process on your product? With SOLIDWORKS Simulation Plastics, you'll be able to accurately predict manufacturing-related defects on parts and molds.