Description
"Those who tell the stories rule the world" — Hopi American Indian Proverb
You are cordially invited to attend the Art and Awards Benefit Dinner for Rebuilding Alliance. A 501(c)3 non-profit organization, Rebuilding Alliance is dedicated to advancing equal rights and opportunity for the Palestinian people through education, advocacy, and support that assures Palestinian families the right to a home, schooling, economic security, safety, and a promising future.

---
Join us in your thoub or evening attire, for appetizers in the loggia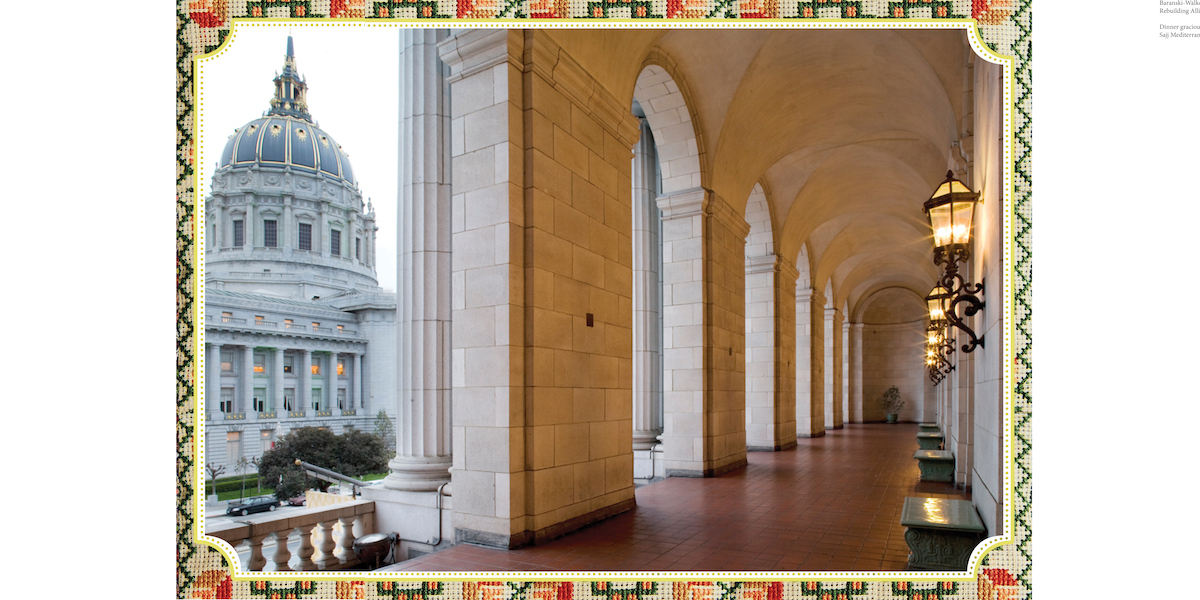 We bring to you the original works of Gaza in Color, for silent auction, to benefit Gaza artists.
This one is the montage by Artist Maysa Yousef that she gave to Donna, Rebuilding Alliance's Executive Director, to hand-carry through the blockade out of Gaza: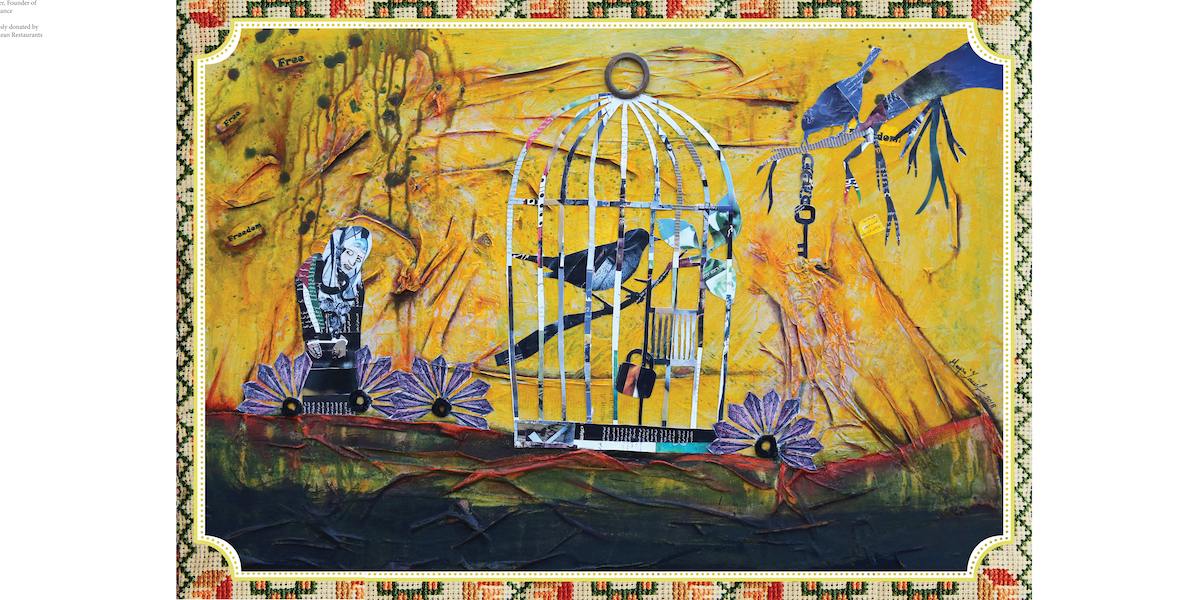 Program
Welcome: Emcee Dore Stein, Host of Gaza Corner on KALW Radio
Mission and Vision: Donna Baranski-Walker, Founder of Rebuilding Alliance

Dinner graciously donated by Sajj Mediterranean Restaurants and Rendezvous Cafe, a social enterprise operated by JobTrain
Presentation of the Peacemakers Awards to
Eid Abukhamis Jahaleen, spokesperson for the Palestinian Bedouin village of Al Khan al-Ahmar meeting with diplomats, politicians, and activists in an ongoing effort to assert the rights of their village to exist.


Angela Godfrey-Goldstein, co-founder of the Palestinian NGO, Jahalin Solidarity, engaging journalists, diplomats, and UN to keep Bedouin villages standing.

Storytellers Award
Presentation of the Storytellers Awards to

Ahlam Muhtaseb & Andy Trimlett, co-producers of the documentary, 1948: Creation & Catastrophe


Chris Gazaleh, Creator of Humanity is Key, mural of Palestinian life on a building that overlooks one of San Francisco's busiest thoroughfares.

Keynote Speaker Sandy Tolan, Author, professor at USC's Annenberg School for Communication and Journalism, co-founder, Homelands Productions, producing features for public radio including about Palestine and Israel.
Sandy's latest book is Children of the Stone: The Power of Music in a Hard Land, is about one Palestinian's dream to build a music school in the midst of Israel's military occupation. His book, The Lemon Tree, is an acclaimed history of the Israeli-Palestinian conflict through the experience of a Palestinian family whose home was confiscated by Israel and the Israeli family who received it, then reconsidered after they met.
Here is Chris Ghazaleh's mural in San Francisco: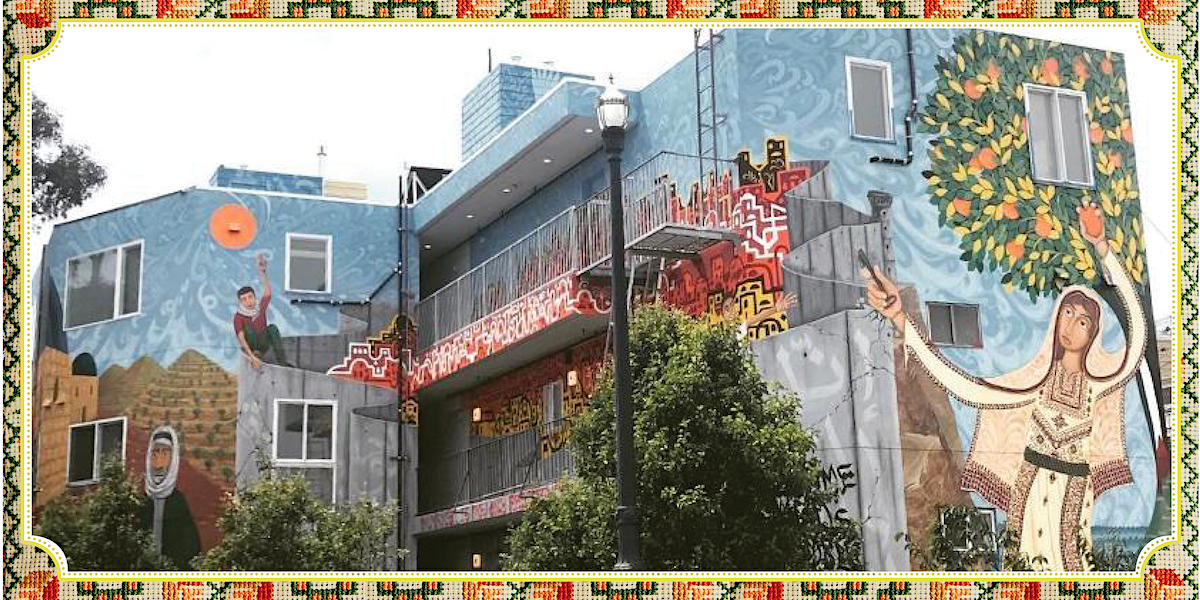 Buy your tickets now!