Description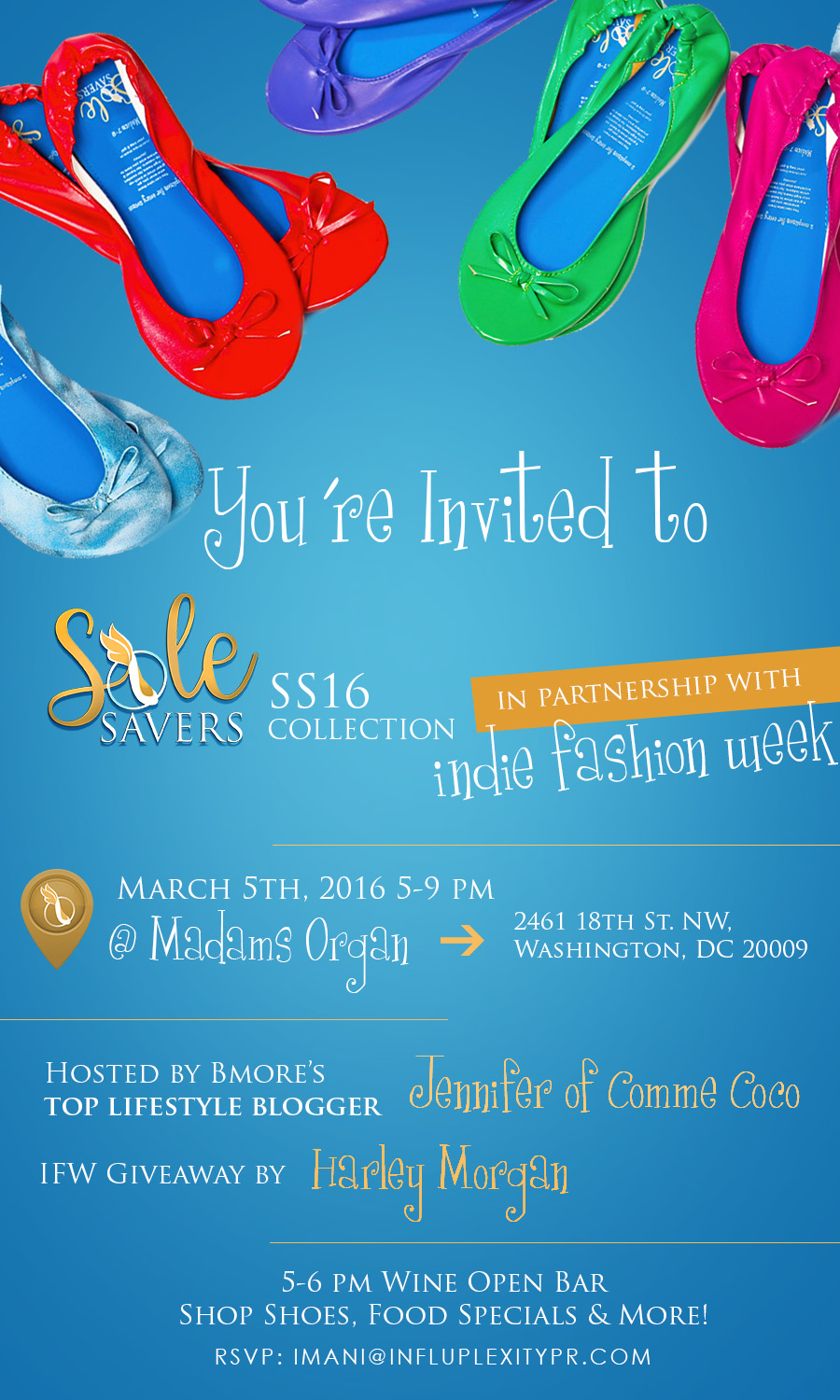 Celebrate the launch event of Sole Savers' Shoe SS16 Collection in partnership with Indie Fashion Week

Come mingle with the fashion founders of Sole Savers, rub elbows with Harley Morgan of Indie Fashion Week and chat life and style with Bmore's top lifestyle blogger, Jennifer of Comme Coco!
Hosted by Bmore's top lifestyle blogger Jennifer of Comme Coco
Indie Fashion Week (IFW) giveaway by Harley Morgan
Complimentary Wine from 5-6pm
Food Specials
Support our Kickstarter Fundraising here & at the event - bit.ly/Kickstartsolesavers
& More to be announced!

We're partying at Madams Organ at 2461 18th St NW, Washington, DC 20009
Saturday, March, 5, 2016
5pm - 9pm
Be fashionable, but come as you are!

Follow Sole Savers on social media - @SoleSaversShoes
For more information, email: Imani@influplexitypr.com

To be in the gift bags, email the above email address.
MEDIA INQUIRES: Imani@influplexitypr.com

Partners: