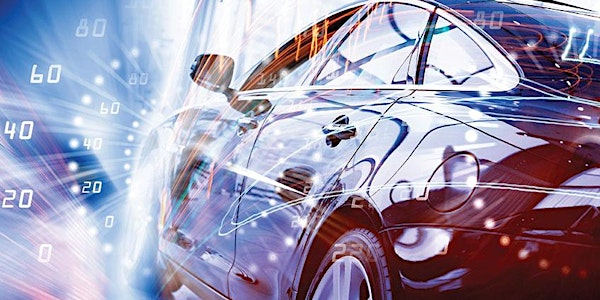 *** SOLD OUT***The Future of Automotive: Pitch Night with International Industry Experts
When and where
Location
Startup Basecamp Co-living 900 Franklin Street San Francisco, CA 94109
Refund Policy
Refunds up to 30 days before event
Description
Join Startup Basecamp and AutoLevy for an exciting pitch night on the future of the automotive industry!
Join us for a fun shark-tank-style event where startups will have the opportunity to pitch to top industry leaders, get feedback on their pitch and connect with significant international managers & players.
There will be a group of high-ranking German automotive executives in attendance who seek to embark on a journey into the world of autonomous cars, flight taxis and car sharing and are looking for startups that want to change the world. They have more than 50 years of experience in the automotive industry in the nation of cars.
Expect drinks, an awesome crowd and significant opportunities to connect with the best people in the space in a fun environment!
Tickets are limited and will sell out fast, no tickets will be available for purchase at the door so make sure to get yours now!
---
** APPLY TO PITCH **
Startup Applications are OPEN, deadline August 31
Are you a startup in the automotive space interested in pitching to industry leaders?
We are looking for 5 startups in the Automotive Industry to pitch at this event. To apply, please email: maria@startupbasecamp.org with your name, linkedin profile url and pitch deck. Please note the pitch is 3 minute and yes, there will be a timer. The deadline is Friday August 31. All startups will be notified the following week.
Winning prize includes a one on one session with Christoph Burkhardt, (more here) one with Germany's best-known innovation researchers. His customers include BMW, Daimler, SAP, Infineon and he has also advised startups at institutions such as the Fraunhofer Institute and more.
---
Format & Agenda:
There will be 4 industry expert judges who will provide feedback and select a winner among 5 Startups pitching throughout the evening.
6:00 - 6:30 PM: Registration and Networking (+ pizza!)
6:30 - 7:00 PM: Welcome and Judges Introductions
7:00 - 7:30 PM: Startup Pitches & Feedback
7:30 - 7:45 PM: Deliberation & Winner Announcement
7:45 - 8:30 PM: Networking Drinks
---
Judges:

1. Alexander Nix, CEO & Owner, Auto Nix (top left)
Mr. Alexander Nix is the CEO/owner of AutoNix. The company is an automobile trade group in Germany which sells brands as Toyota, Lexus and also Volkswagen commercial. AutoNix employs approximately 300 people and its turnover is 150 million Euro.
2. Holger Kiener, Business Performance Manager, Toyota Motor Corporation
Mr. Holger Kiener is a business performance Manager of Toyota Motor Corporation. The company employs approximately 338.875 (2014) people and its turnover is 231,9 Billion Euro.
3. Nicholas Hinrichsen, Director of Product, Trades, and Wholesale at Carvana
Born and raised in Germany, Nicholas Hinrichsen comes from a computer science and finance background. He traveled extensively exploring different industries. While pursuing his MBA at Stanford in 2013, he co-founded Carlypso, went through YCombinator in 2014, raised a series A round in 2014 and sold the company to Carvana in 2017, "the Amazon for used cars". Ever since, we've gone public and in my role as a Director in the Product organization, he stared a new revenue stream that's been outgrowing the core business by 5x.
4.
Todd Poole, Senior Associate, BMW iVentures
Todd spent his academic career at Northwestern University, studying Electrical Engineering and Computer Science, and Mechanical Engineering. After several years as an engineer in the defense sector, Todd took a senior role at a startup video game studio helping them strive for technical and operational excellence. He now spends his days working in the angel and venture capital industries, helping find and fund great teams with great ideas. Active areas of investment interest in the automotive space include deep and frontier tech, software, hardware, SaaS, and most recently consumer (LimeBike).
---
Event Partners
This event is organized by Startup Basecamp and AutoLevy.
Startup Basecamp is the first Startup Hotel for entrepreneurs and startup professionals in Silicon Valley. Its unique co-living and co-working spaces offer a quality short-term solution to easily land in San Francisco. Learn more about their events here.
AutoLevy is the class-leading Lexus & Toyota car dealer with 6 agencies in total all over Germany and employs over 200 people. This year, they have won this year's TOPJOB and FOCUS-Business awards as the best company in the midmarket. AutoLevy was also rewarded 2018 with an industry-award for the foresight into the future. As one of the ten largest Toyota sales partners in Germany, they look back on a more than 30-year story of success as a classic car dealership. In doing so, they do not only operate automobile trade, they anticipate what the automotive industry of tomorrow will represent and what this will mean for our customers and partners.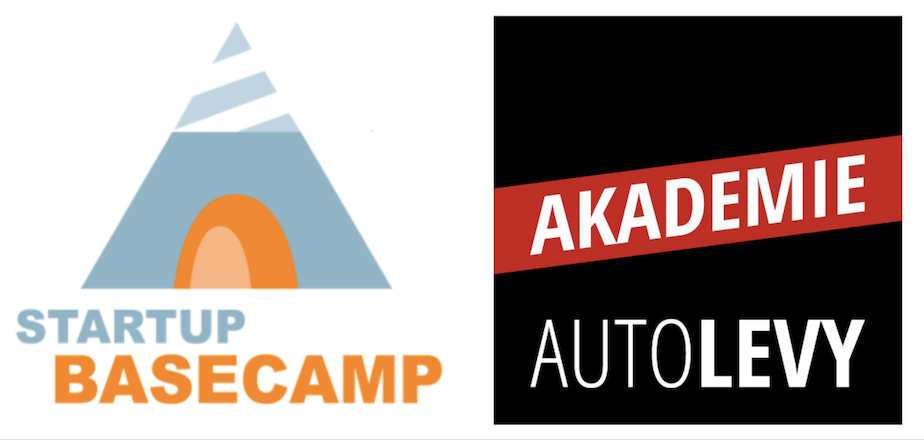 The event is also supported by the London School of Economics Startup Hub Alumni Association.
London School of Economics Startup Hub San Francisco Chapter is the official London School of Economics alumni interest group for all startup and tech initiatives. It aims to gather all startup and tech alumni in Silicon Valley and to support LSE in becoming a brand associated with innovation, entrepreneurship and startups.

---
By registering to this event, you acknowledge that you are at least 21 years of age the day of the event. You agree that you are responsible for any accidents or damages that you cause. You also agree to not hold Startup basecamp INC, or any of the event supporters liable for any loss, damage, injury, or any other unforeseeable incident. By Participating at the event, you grant Startup basecamp INC permission to capture photo/video of the event. By registering for this event, you also consent to receive email communication from Startup Basecamp INC and its programs about events and updates that may interest you. You also agree with the Terms & Condition of Startup Basecamp INC as stated on Startup Basecamp Website. http://www.startupbasecamp.org/terms-conditions