SOLD-OUT Women's Healing Village - 9th Annual Conference

Saturday, May 4, 2019 from 8:30 AM to 6:30 PM (PDT)
Event Details
Women's Tickets Are Sold Out and Registration is Closed.
9th Annual Conference: Courageous Heart
150 Women & Girls 
"The whole event was full of grace, joy, beauty and healing."
"The Women's Healing Conference is the highlight of my year. As a busy mom, this is where I can do whatever I want for a whole day and really recharge."

"Thank you! I feel better today than I have in a long time. I can not express in words how much the healing conference was a help to me.  I am in a much better place having experienced the love, sisterhood, and light at yesterday's conference. I met so many wonderful people and learned so much. I am much calmer and more prepared for my surgery on Wednesday."

Join Us on Saturday, May 4, 2019, 8:30 am to 6:30 pm, for the Women's Healing Village, 9th Annual Conference at magical Hidden Villa Farm in Los Altos Hills, CA. Yes, we will co-create a beautiful village of abundance, wisdom and beauty with you! There is so much talent to be celebrated in Our Community!

"Thanks so much for another great conference! It is a truly special event. I am charged with positive energy to last till the next one!"
"We were very grateful to be in flow with that blossoming, dancing, singing, empowering event! Dear Sisters, thank you for making Women's Healing Conference so colorful, beautiful and alive! Thanks to each of you for bringing - your voices, laughter, your tears, dance, your truth! your creativity, your open hearts! It was a blessing to be with you! Thank you for supporting and caring for each other. It's such a gift to see that we are woven of the same fabric, daughters of Mama Earth. May we keep our hearts open." -Marina Koval
Conference Format:
Conference starts at 8:30am with the first set of workshops. If you plan to attend an 8:30am workshop be sure to arrive at 8:00am to have time to be checked-in at registration. Otherwise, please plan to arrive BY LATEST 9:30am to participate in the most important part of our day: the Opening Healing Ceremony. This sets the tone for our time together and helps you connect with yourself, this community, 

Mother Earth and the Greater Web of LIfe. Can't arrive by then? Then just arrive whenever you can.
Workshops All-Day including Opening Community Healing Ceremony, Indigenous Health & Wisdom, Music and Dance Medicine, Craft-Making, Closing Community Healing Ritual. To get a sense of the types of activites we will offer please view our Schedule (and check back often as it is evolving).
PLUS: Afternoon VILLAGE featuring our Community's talents and gifts: Classes, Mini-Healing Sessions and Marketplace.

All Conference Participants are welcome to bring some handmade creations to share, sample or sell during the informal 2-hr lunchtime marketplace.
We are so grateful to our SPONSORS. This event could not happen without you! VENDORS: to sell products all-day (versus being a full conference participant and sharing some of your items during our informal 2-hr lunchtime marketplace only), you will register as a Sponsor. Please Note: this conference is a healing-focused experience versus a heavily commercially-focused event. Sponsors and Vendors, please visit our Sponsor webpage to contact our Sponsorship Coordinator.
PLEASE NOTE: This event takes place mostly outdoors and is a RAIN or SHINE event.

In Sisterhood We Gather
to Co-Create a VILLAGE Full
of Shared  Abundance & Wisdom
to Celebrate  Earth & Spring
BRING Your Talents, Sisters, Daughters
Enjoy Healthy Nourishing Empowering
Indigenous Healing, Crafts
Herbs Foods Teachings

YOUR Beautiful VILLAGE
FULL of Community-Led
Offerings & Classes

With Love,
WHC


STAY CONNECTED WITH the WOMEN'S HEALING CONFERENCE COMMUNITY in Silicon Valley area, California:
JOIN the 5.4.19 Facebook Event:

JOIN our Facebook Group for year-round support, Q&A and healing events in and around Silicon Valley, California:
THANK YOU for your participation and support!
CANCELLATION POLICY:
If you cannot attend after purchasing your ticket, please email info@womenshealingconference.com ASAP to share which option you are choosing:
REIMBURSEMENT - Receive a 50% reimbursement on your ticket if you cancel by latest 4/6/2019
OR, SELL - Find a buyer for your ticket. You are responsible for finding a buyer, but we can let you know if we know of another woman who wants to buy your ticket. You can announce your ticket sale by writing a posting in our group: https://www.facebook.com/groups/WomensHealingConferenceVillage/ and in the 5/4/19 event: https://www.facebook.com/events/1461902700560387
OR, GIFT - Gift your ticket to another woman. You are responsible for finding a replacement, but we can let you know if we happen to know of another woman in need who would benefit from your ticket. There are women in our community who are very limited on funds and who are recovering from illness.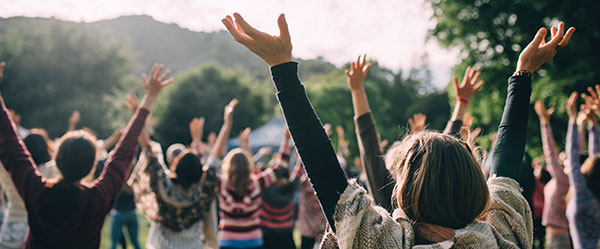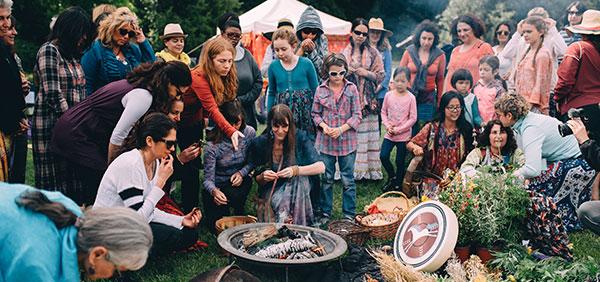 When & Where

Hidden Villa (DANA CENTER)
26870 Moody Road
Los Altos Hills, California 94022


Saturday, May 4, 2019 from 8:30 AM to 6:30 PM (PDT)
Add to my calendar