SOLD OUT! Wines of Awe: Achaval-Ferrer + Arinzano | Boston Wine School @ Mi...
Description
"BUY THE NUMBERS" WITH WINE MAKER Manuel Louzada | Sometimes numbers mean a lot to a bottle of wine. Around here, to really get our attention, wines need to either ring up big scores - like these top reds - or more mundane scores, like 1 wine maker, 2 continents, 2 hemispheres, 4 90+ point wines. It seems like you should be able to add up all the numbers, divide by pi, and get a final score to end all scores. Luckily, you can't.
But you can taste artful wines, pair them with inspired food combinations, and learn what the top tier of the wine world has to offer from wine maker Manuel Louzada.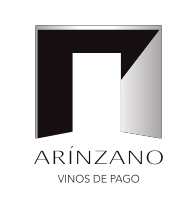 WINE LIST

ARINZANO (Spain)
2008 Arinzano La Casona (75% Tempranillo, 25% Merlot, ~ $40)
2008 Arínzano Gran Vino Red (100% Tempranillo, ~ $100)
ACHAVAL-FERRER (Argentina)
2012 Achaval-Ferrer Quimera (50% Mendoza Malbec, 24% Cabernet Sauvignon, 16% Merlot, 8% Cabernet Franc, 2% Petit Verdot, ~ $35)
2012 Achaval-Ferrer Finca Bella Vista (~ $140)
MENU

Wild mushroom pate canapes
Bruschetta with white beans, tomato & basil
Cana de cabra (goat's milk cheese), Manchego (sheep's milk cheese), Queso azul (goat's milk blue)
Soppressata (cured pork sausage)
Black & green olives
Roast lamb shank with rice
Custard Napoleon with balsamic strawberries
ABOUT MANUEL LOUZADA
Manuel Louzada brings extensive global winemaking and estate management experience including many years in Argentina, Portugal, France and Spain, where he achieved a perfect 100-point score from Robert Parker. In 2015 Manuel Louzada was appointed head of global winemaking operations and CEO of Stoli Group's prestige wine division, Tenute del Mondo. This luxury wine portfolio includes Arinzano, the first Pago de Vino in Northeast Spain, critically-acclaimed Argentinean winery Achaval-Ferrer, and Italian estates Tenuta dell'Ornellaia, Castelgiocondo and Luce della Vite, a joint-venture with Marchesi de'Frescobaldi and Michael Mondavi.
WHO SHOULD ATTEND
This class assumes some exposure to wine but little formal wine knowledge. This program is appropriate for both consumers and professionals in all wine, food, hospitality and service industries.
WHAT WE BELIEVE
At the Boston Wine School, we are a 100% Wine Snob Free Zone. We believe that learning about wine involves learning about yourself, and we promise to challenge all our students to do that. Our goal is to help you understand deeply and communicate completely what you are experiencing when you are enjoying a glass of wine or a morsel of food.
REGISTRATION REQUIREMENTS
Guests, students and certificate candidates must meet the legal minimum age for the retail purchase of alcoholic beverages in the country where the program is being held: 21 in the USA and 18 in China.