Description
This event is SOLD OUT.
No walk-up ticket sales at the door.


Join us in welcoming author Caitlin Doughty for the launch of her new book "

WILL MY CAT EAT MY EYEBALLS? Big Questions from Tiny Mortals about Death"!



WILL MY CAT EAT MY EYEBALLS? is a funny, offbeat, and sometimes gross (in a good way) tour of the practical aspects of what happens after a person dies—starting with the question posed by the book's title: When I die, will my cat eat my eyeballs? (Her answer: eventually, yes.)
The book then presents a smorgasbord of strange, titillating questions. Will my body sit up or speak on its own after I die? We buried my dog in the backyard, what would happen if we dug him up now? Why do we turn colors when we die? Will I poop when I die? If I died making a stupid face, would it be stuck like that forever?
Doughty answers these questions with a mix of guts, gore, science, and history.
Featuring clever illustrations from artist Dianné Ruz, WILL MY CAT EAT MY EYEBALLS? argues that it is normal to be curious about death, and through her answers—brimming with stories and facts from history, culture, and art—Doughty helps readers see death not as a subject to be feared, but rather as a fascinating, universal subject that bridges every culture and unites humanity.
Timeline
12:00-12:45pm – Lecture
12:45-1:00pm – Doughty/Dhody Q&A (moderated by Curator of the Mütter Museum, Anna Dhody)
1:00-2:00pm – Reception with author meet-and-greet
–Light snacks will be provided after the lecture.
–Specialty Bloody Mary from Stateside Vodka, beer, and wine available for purchase.
–Books will be available for purchase.
ABOUT Caitlin Doughty
Caitlin Doughty is a mortician, activist, and funeral industry rabble-rouser. In 2011 she founded the death acceptance collective The Order of the Good Death, which has spawned the death positive movement. Her first book, Smoke Gets in Your Eyes, was a New York Times best-seller. She lives in Los Angeles, where she runs her nonprofit funeral home, Undertaking LA.

Caitlin's webseries "Ask a Mortician" and her work to change the death industry have led to features on National Public Radio, BBC, The New Yorker, Vice, The Atlantic, the New York Times, and Forbes.
She frequently gives talks on the history of death culture, rituals, and the funeral industry, presenting for groups as diverse as the TED, SXSW, The Upright Citizen's Brigade, and universities and libraries all over the world.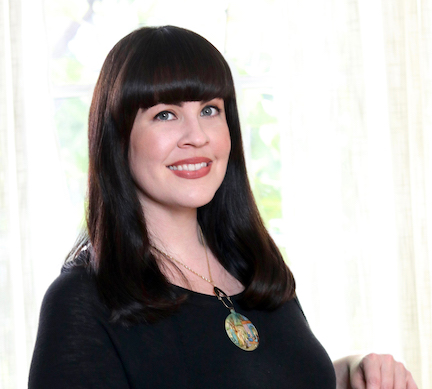 Photographer: Mara Zehle
Follow Caitlin online:
caitlindoughty.com | @thegooddeath
SPECIAL THANKS TO OUR SPIRIT SPONSOR:

Mütter Members receive discounted pricing to events!
-Individual & Student Members may purchase 1 discounted ticket.
-Family Members may purchase 2 discounted tickets.
Intrigued? Become a Mütter Member at www.muttr.org/joinmutter or email Erin at ErinS@collegeofphysicians.org.
–––––––––
-General admission to the Mütter museum is included with purchase of event ticket.
-Tickets are transferable to other people, but are not refundable.
Questions? Email events@collegeofphysicians.org
ASL interpretation is available for any event upon request. Please contact Meredith Sellers msellers@collegeofphysicians.org to place a request for an ASL interpreter or for any other accessibility accommodations.
NOTE: By entering the event premises, you consent to photography, audio recording, video recording and its release, publication, exhibition, or reproduction to be used for news, promotional purposes, advertising, inclusion on websites, social media, or any other purpose by The College of Physicians/The Mütter Museum and its affiliates and representatives.