SOLD OUT! Venture Fast Track: Fundraising Bootcamp for Early Stage Entrepre...
Description
The Capital Network Presents:
Venture Fast Track: Fundraising Bootcamp for Early Stage Entrepreneurs & Meet 35+ Boston Investors!

Friday December 14th, 2018 8:45am – 3:45pm
Nutter McClennen & Fish LLP, 155 Seaport Boulevard, Boston, MA 02210

The Capital Network's annual Fast Track Boot Camp for Early Stage Entrepreneurs, is an intensive, interactive full-day seminar designed to provide entrepreneurs and innovators an in-depth understanding of what it takes to raise early stage capital.
You will spend the day learning from and interacting with New England's leading investors, entrepreneurs, and early-stage experts through workshops, panels and discussions. You will leave the Venture Fast Track with concrete materials and knowledge that will help you move your company forward through the various stages of the fundraising process, and with a new network of mentors and peers from which to draw.
Mentors and Faculty for the day are drawn from New England's Investment and Entrepreneurship Community and include members of:
Launchpad Ventures, Betaspring, Boston Harbor Angels, Golden Seeds, Cherrystone Angels, Walnut Angels, Mass Med Angels. LearnLaunch, Sigma Prime Ventures, MassChallenge, Hub Angels, Medical Development Group, Nutter, MassVentures, Converge Ventures, Beta Fund and many more!
09:00 – 09:15 Introductions & Mentor/Pitch Comp Sign-up
09:15 – 10:30 Money and Metrics: Understanding Your Stage And Options And What It Means For
Fundraising w/
Jay Batson - Founder - Acquia, Investor - Sigma Prime Ventures
Jess McLear - Investor - Launchpad Venture Group, Industry Champion - MassChallenge
10:40 - 11:40 Pitches & Decks – Elevator Pitches to Formal Presentations – an Evolution w/
Jeremy Halpern - Nutter McClennen & Fish
Zoe Barry - Founder, ZappRx
11:50 - 12:50 Beyond the pitch: Closing the Deal with Investors w/
Will Bernat - Nutter McClennen & Fish
Anjali Midha - Founder of Diesel Labs
Vivek Soni - Managing Director for TieAngels
01:00 – 02:00 Mentor Lunch with 30+ Eraly-Stage Investors
02:00 – 03:10 Pitch Competition
Judges:
Melissa Withers - RevUp Capital
David Chang - Angel Investor
03:15 – 03:45 Ice Cream Social Networking & Close
03:45 – 04:45 Office Hours with Nutter and tempCFO w/
Jeremy Halpern - Nutter McClennen & Fish
Will Bernat - Nutter McClennen & Fish
Joshua Gray - Nutter McClennen & Fish
Johnnie Walker - tempCFO
-------------------------------------------------------------------------------------------------
"As an investor, my job is much easier if an entrepreneur has been through TCN membership and events – they are versed in the key issues and grounded in the fundamentals."
- Christopher Mirabile, Managing Director of Launchpad Venture Group & Chair of the Angel Capital Association
Students - apply to come for FREE! A limited number of scholarships are available to full-time students through StayinMA ***Student Scholarships for this event are SOLD OUT! ***

Thank you to our sponsors: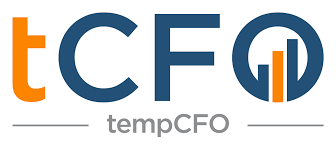 Please note: By attending this event, you agree to be photographed and/or filmed and give permission to use your likeness in promotional and/or marketing materials.
Jason Allen

MassVentures

Vice President

Zoë Barry

ZappRx

CEO and Founder

Jay Batson

Investor Sigma Prime

Entrepreneur

Will Bernat

Nutter, McClennen & Fish LLP

Partner

Joe Biggins

Atlantis Tech

Director

Kerry Bowie

Msaada Partners

Managing Partner

Maureen Stancik Boyce

Good Growth Capital

Managing Partner

Kofi Callender

Smarter in the City

Executive Director

Ignacio Castro

Founder Institute




Jeff Champagne

Investor at Boston Harbor Angels

Business Development at MPR Associates

David Chang




Entrepreneur & Angel Investor

Tony DeOrsey

TechCode Boston

Deputy General Manager

Cecilia Frerotte

Wolf & Company

Principal

Lisa Frusztajer

Angel Investor at Pipeline Angels and Next Wave Ventures

Partner at Converge Venture Partners

Christine Fuchs

Launchpad Venture Group

Angel Investor

Orhan Gazelle

Schooner Capital

Partner

Tara Greco

Pipeline Angels & Portfolia

Investor

Jeff Griffor

Square 1 Bank

SVP - Managing Director

Jeremy Halpern

Nutter, McClennen & Fish LLP

Partner

Jennifer Jordan

Golden Seeds

MassVentures

Lindsey Judson

ZappRx

Founder's Associate

Malia Lazu

The Urban Labs

Founder

Bert Lederer

Cherrystone Angel Group

Investor

Juan Luis Leung-Li

Tectonic Ventures

Partner

Ian Mashiter

Build Lab

Director, Senior Lecturer, Strategy & Innovation and Angel Investor

Jessica McLear

Family Office & Launchpad Venture Group

Angel Investor

Maribel Gomez Mendoza

Msaada Partners

Partner

Anjali Midha

Diesel Labs

CEO & Co-founder

Justin Mott

Farley Craig Capital

Partner & Managing Director

Nick Myers

Managing Director at Huntington Angels

Director of Finance and Partnerships at Meenta

Sheila Narayan

Golden Seeds

Managing Director

Vinit Nijhawan

Waterloo Alumni Angels, LearnLaunch

Entrepreneur, Educator and Venture Capitalist

Gaugarin Oliver

TiE Angels

President

Julia Paino

Branch Venture Group & NextGen

Founding Member

Kathy Parks

Pipeline Angels

Angel

Annie Pinyard

Tectonic Ventures

Executive Assistant

Steven Saunders

Patent Attorney at Nutter

Angel Investor at Launchpad Venture Group and Hub Angels

Arnie Scott

Hub Angels

Angel Investor

Raza Shaikh

Launchpad Venture Group & Sky Ventures

Angel Investor

Vivek Soni

TiE-Boston Angels

Managing Director

Jucy Steinert

Golden Seeds

Angel Investor

Johnnie Walker

TempCFO, Inc

CFO, Head of New York Office

Melissa Withers

RevUp Capital

Founding Partner & Managing Director