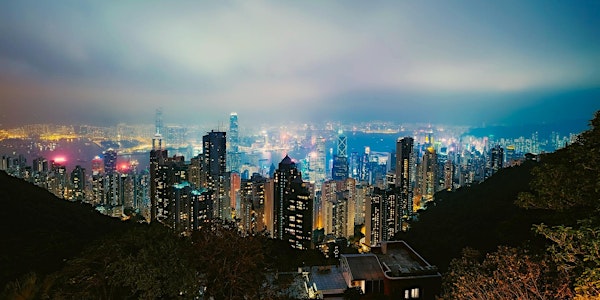 SOLD OUT - Untapped Opportunities in Asian Fintech: Experts & VCs Fireside Chat
When and where
Location
Startup Basecamp 900 Franklin Street (@ Oasis Inn) San Francisco, CA 94109
Description
Join us for an evening focused on untapped opportunities in Asian Fintech!
With the pace of investments exceeding the pace recorded in the US and Europe, Asia is quickly growing as the next frontier for business opportunities in Fintech. Especially given an increase of Fintech-oriented initiatives launched by local governments and big appetite for Fintech solutions shown by customers, and banks. What are the main trends within Asian Fintech? What initiatives have been recently launched to support Fintech startups in Asia?
---
Program Flow:
6:00 - 6:30 PM Registration, Networking & Refreshments

6:30 - 7:15 PM Panel discussion & Audience Q&A

7:15- 7:20 PM A glimpse into Fintech opportunities in Hong Kong

7:20- 8:00 PM Networking
---
Panelists:
Moderator: Pemo Theodore, Founder of FinTech Silicon Valley

Pemo Theodore is a Media Publisher & Event Producer. She is CoFounder Silicon Valley TV: Broadcasting Silicon Valley to the World! & Executive Producer of Smart Money Silicon Valley: Network with & Learn from Silicon Valley Investors! & NoPanels: Engage Directly with Investors & Industry Leaders & PitchPerfect Silicon Valley: Craft your Pitch for Funding! & FinTech Silicon Valley: FinTech Media & Events in Silicon Valley! She video interviews venture capitalists & angel investors EZebis: Winning the Venture Capital Game! She is based in Silicon Valley & has been involved in online business for 12 years. She has been in small business for 44 years in Ireland, London, Canada & Australia. She also published a free ebook (the findings of 1 year research with vcs, angels & women founders) "Why are Women Funded Less than Men? a crowdsourced conversation" She was TheNextWomen's most prolific contributor of 2011. EZebis has been noted as a platform for supporting high growth women led companies in Huffington Post


Karen Hsu - Head of Growth, BlockCypher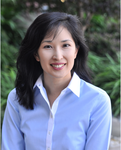 Karen Hsu is the Head of Growth at BlockCypher. With over 20 years of experience in technology companies, Karen is co-inventor of 5 patents and has worked in a variety of engineering, marketing and sales roles to bring new products to market. She has worked on Business Intelligence, CRM and Blockchain solutions at companies including Informatica, Datameer, and SugarCRM. She has also worked closely with standards organizations such as SWIFT, NACHA and ACORD. Karen has a Bachelors of Science degree in Management Science and Engineering from Stanford University.
Lawrence Tang - Head of Investment Promotion, Hong Kong Trade and Economic Office in San Francisco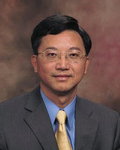 Lawrence Tang is the Head of Investment Promotion in the Hong Kong Economic and Trade Office (HKETO) in San Francisco. HKETO in the United States is the permanent representative of the Hong Kong Special Administrative Region Government (HKSARG). The HKETO's mission is to represent the HKSARG in strengthening the economic, trade, investment and cultural ties between Hong Kong and the United States. Mr. Tang is specialized in investment promotion facilitation. Together with Invest Hong Kong, the HKSARG agency dedicated to promoting inward investment in Hong Kong, Mr. Tang provides information, advice and assistance to facilitate US companies in setting up and expanding their business in Hong Kong. Mr. Tang holds a bachelor's degree in electrical engineering from University of Hong Kong, a bachelor's degree in laws from University of Wolverhampton (UK) and a master's degree in business administration from University of Warwick (UK).

Winston Cao - VP of Global Banking Partnerships, PingPong Financial

Winston Cao is a VP of Global Banking Partnerships responsible for establishing and managing relationships with global banking partners at PingPong Global Solutions, an innovative payment company that provides specialized payment services to e-commerce sellers selling globally. In his role, Winston leads the efforts in managing all aspects of banking relationships. He's also responsible for developing and executing bank-related initiatives to enhance and expand PingPong's capabilities globally. Previously, Winston spent six years on a global team at Silicon Valley Bank where he developed and managed relationships with innovative technology companies as well as venture capital and private equity funds in Europe, Latin America and Asia. Prior to joining SVB, Winston was a relationship manager at Bank of America and Citibank N.A. where he helped high net worth individuals with their banking and wealth management needs in San Francisco Bay Area, California. Winston studied at the Graduate School of Business Sciences at the University of Tsukuba in Japan and earned his MBA from San Francisco State University, California.
---
This panel is organized in partnership with and sponsored by Invest HK.