SOLD OUT! TTC Facilitator Training JULY 2017 *OCT REGISTRATION IS OPEN NOW

Thursday, July 20, 2017 at 4:00 PM

-

Sunday, July 23, 2017 at 4:00 PM (PDT)
Event Details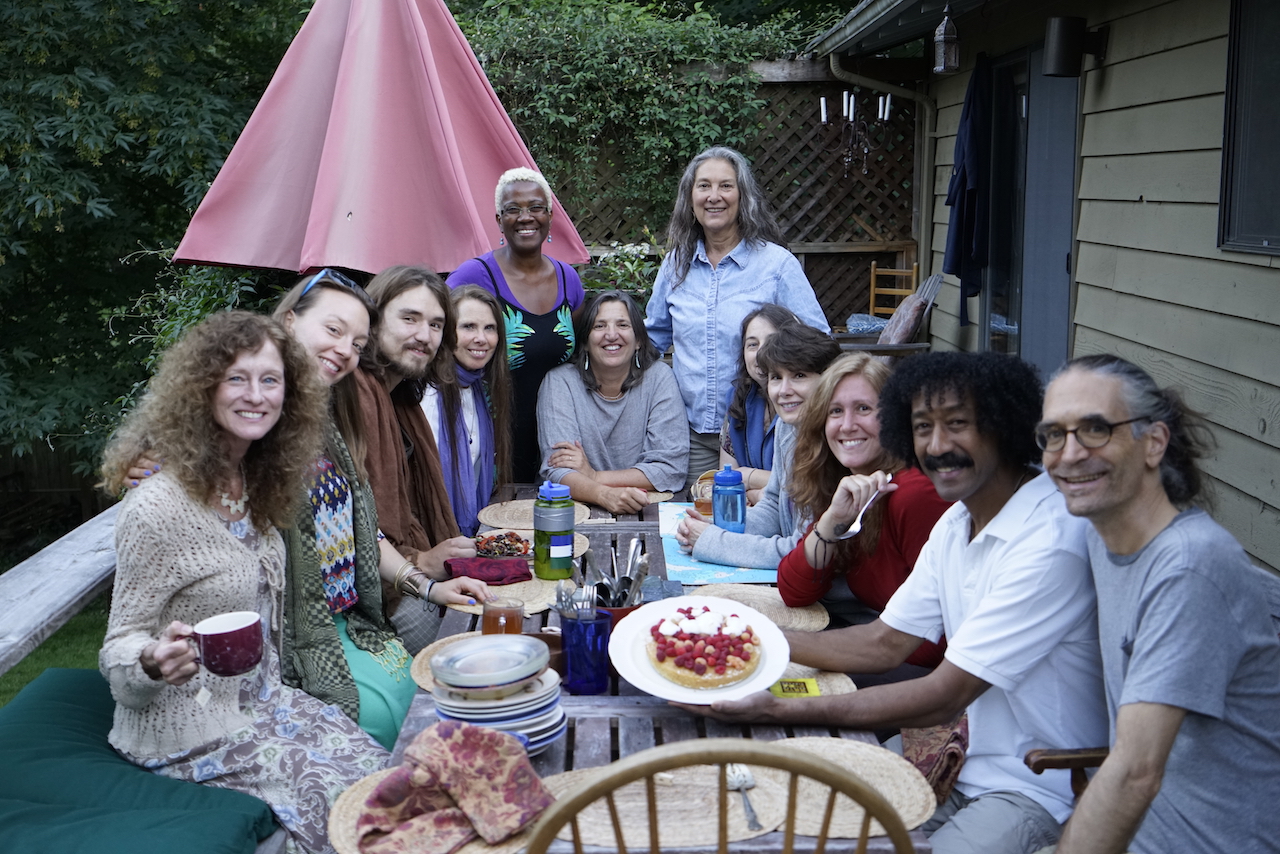 About the Training: The Teen Talking Circle (TTC) Facilitator's Training is an opportunity for adults to learn how to facilitate a Teen Talking Circle so that they can bring the skills back into their community to run circles in their group, organization, church, team, etc.
This training will give you a chance to experience what it feels like to be part of a strong, healthy circle, and to learn the art and practice of facilitation. You will learn the basic skills of Compassionate Listening, an enlightened gift of listening, and communication tools that have been successful in fostering greater intimacy and connection with teens in our circles. In this training, we will discuss the fundamentals of creating a successful circle that young people will want to be part of, as well as how to prepare to become a facilitator, and how to start and lead circles. We will share both the pearls, pitfalls and best practices developed over 20 years of leading circles.
Remembering what it felt like to be a teen is the best way to understand from the what teens are going through, how to be with them, and how to help them feel safe enough to open up about their lives and the issues and choices they face. In the Facilitator's Training, we will revisit our own teen years, experiencing a renewed connection to your own teen self, a connection that can be, in it and of itself, a healing process.  By having this experience, you will be better prepared to run your own circle. This kind of personal work, listening and mentoring is what young people are wanting and needing from those of us who have chosen to be adults!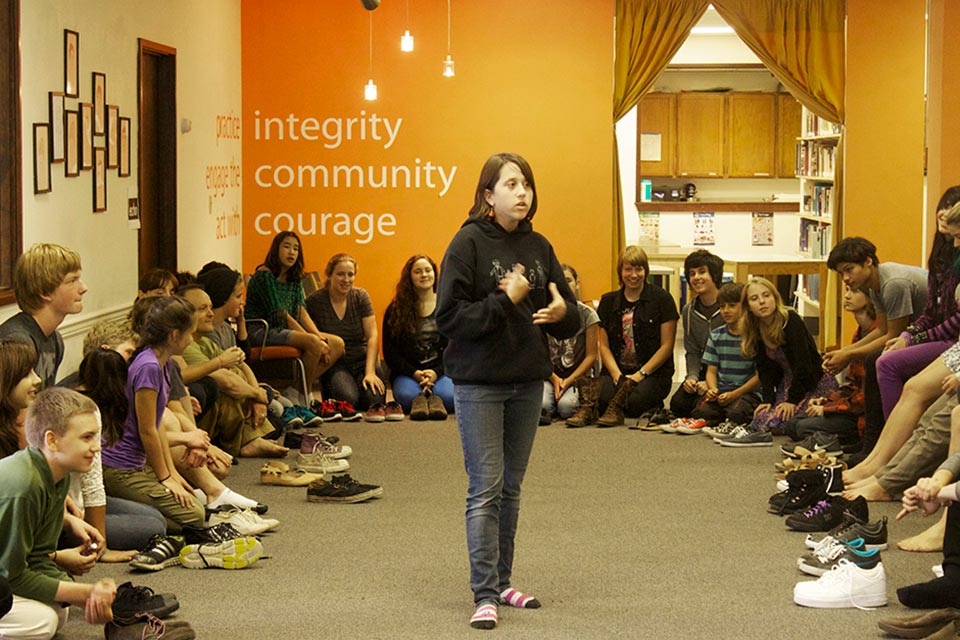 "We have learned so much about facilitating healthy and significant dialogue among and with teens from the work of Teen Talking Circles that it has become ingrained in our structure. Students now insist on there being time each week for "circle," both for girls and boys."
--Andy Smallman, Director, Puget Sound Community School, Seattle
In this experiential training, you will learn how we create "safe space," or "safer than usual space." You will learn how to "hold space," lead "check-ins," manage conflicts through "heart to hearts," and teach others the basics of speaking and listening from the heart. You'll experience what it feels like when a facilitator both successfully uses their intuition and insights, as well as when a facilitator or participant unsuccessfully steps on someone's toes, and how to frame our "mistakes" as gifts to promote closer relationships, rather than broken relationships. 
The TTC Facilitator's Training Circle is a transformative and healing experience for adult participants. As each person in the circle takes full responsibility for his or her thoughts, feelings, assessments, judgments, and experience, and a positive resonant field is co-created within the circle. Out of this vibrational field, trust, truth, connection and clarity can flow freely and a deep sense of self-knowing emerges.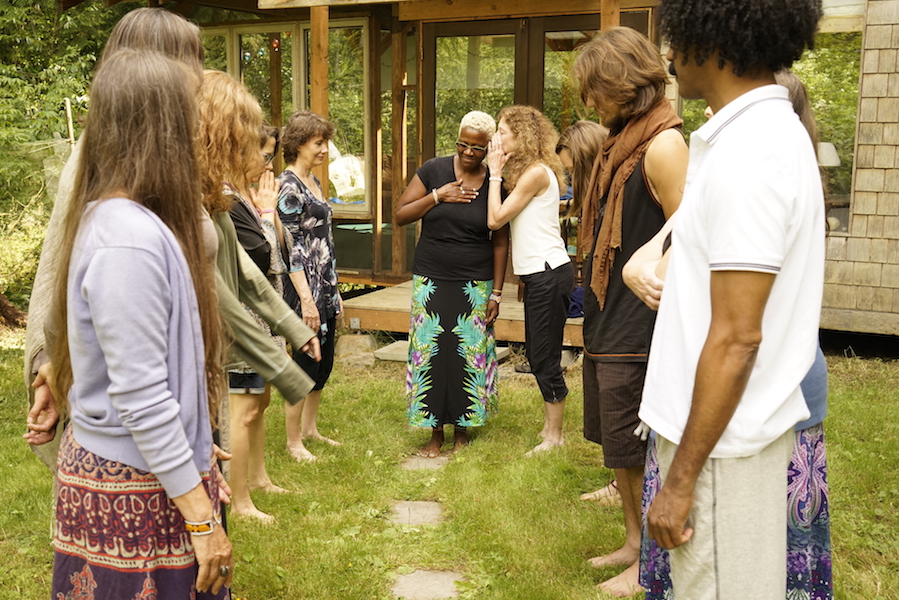 "Far more important than what you are listening to is the act of listening itself, the space of conscious presence that arises as you listen. That space is a unifying field of awareness in which you meet the other person without the separate barriers created by conceptual thinking. And now the other person is no longer "other." In that space, you are joined together as one awareness, one consciousness." Eckhart Tolle, Power of Now
About TTC:  TTC was born in 1993 as part of research for the book Daughters of the Moon, Sisters of the Sun, a book for teen girls inspired as a gift for Linda's own coming–of-age daughters. It began as a 10-week girl's group that evolved into a two-year weekly circle, included several day-long GenderTalks with teen guys, and a Guy's Talking Circle. TTC has produced three highly-praised books, dozens of inspiring blog interviews with world leaders and consciousness shapers, and years of workshops, trainings, retreats and circles around the world. TTC is recognized worldwide as a pioneer in the field of teen talking circles and a paradigm shifter. We foster the paradigm of power-with, instead of power-over -- of partnership instead of domination -- of sharing and honoring each person's contribution to the whole, instead of competition. 
About the Trainers: Linda Wolf, co-founder and director of Daughters Sisters Project and Founder/Executive Director of Teen Talking Circles will be the Lead Trainer for the 2017 Facilitator's Training. Guest speakers include Facilitator's and past participants of teen circles.
About Linda Wolf: Linda Wolf is an artist both in her work as a photographer as well as in her role as a pioneer of the modern talking circle. She is also the co-author of book Daughters of the Moon, Sisters of the Sun, a book for teen girls, and Global Uprising: Stories from a New Generation of Activists, a book about youth activism worldwide. Linda is also a certified Facilitator of Compassionate Listening. For more information about Linda Wolf, see her bio: Linda Wolf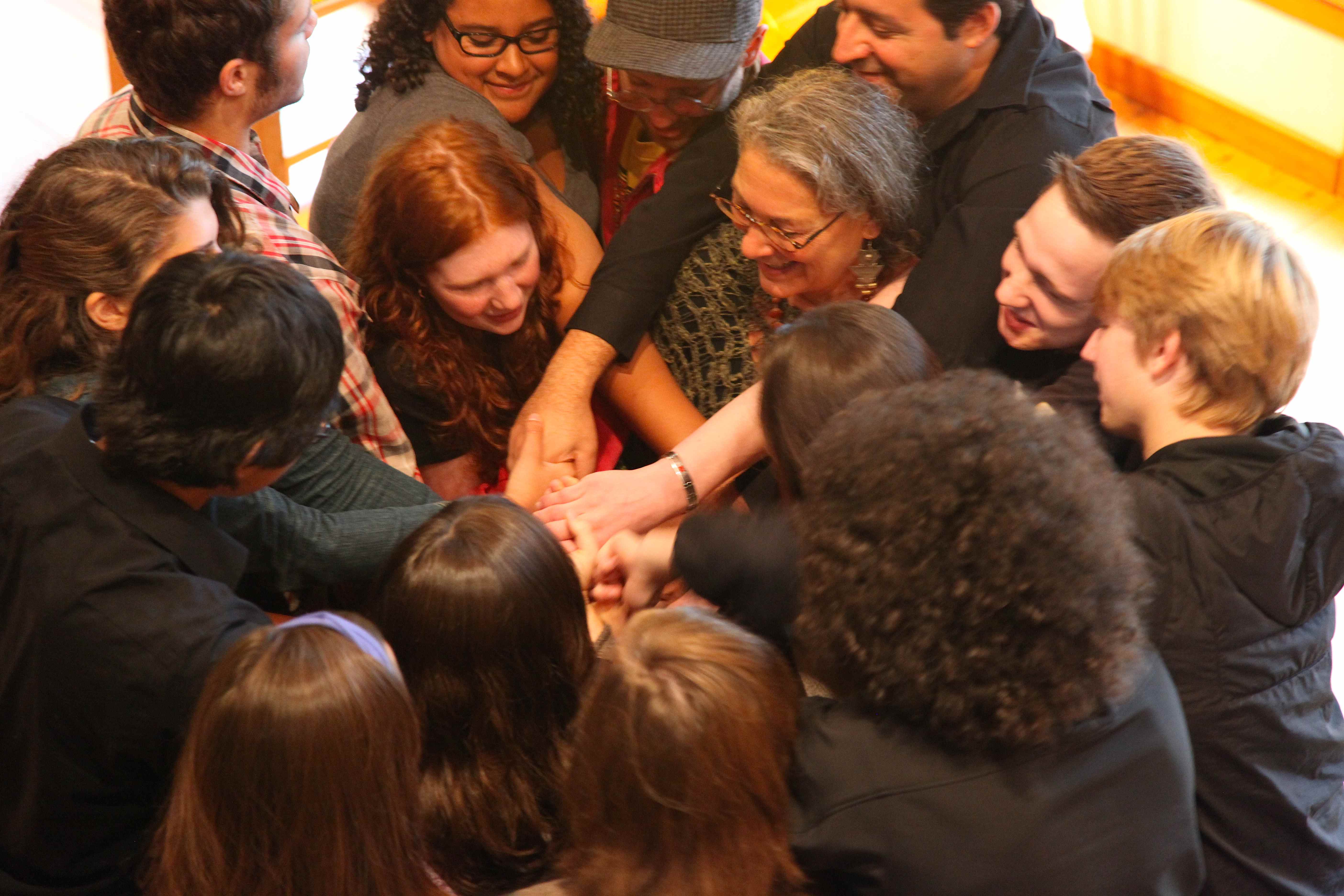 "We support and appreciate the many leaders who give their time and love to teens 
through the Teen Talking Circle Project"  --Deva Premal & Miten 
Pricing: Your payment covers the TTC Facilitators Handbook as well as three delicious, organic, locally grown, homemade wholesome meals per day. The training takes place at our home on Bainbridge Island, in Washington State. 
The above fees do not cover lodging. We recommend participants find their own lodging on Bainbridge Island with friends, at local bed & breakfasts or hotels. In some special circumstances, we may be able to help you lodge close by with friendly neighbors who will be glad to offer you a bed at no charge.
Please note, refund policy is as follows:
$100 non-refundable registration fee (covers handbook and administrative costs)
--Cancellations more than 30 days from the training, will be refunded all but the non-refundable registration fee.
--Less than 30 days notice, no cancellations but your funds will be held so that you may attend a future training.
Teen Talking Circles is a 501C-3 nonprofit organization.
For more info, email us at info@teentalkingcircles.org or phone us at 206.842.3000. 
We are deeply grateful to the ancestors of many indigenous cultures and women's sacred traditions for their parts in the birthing of circles as a healing process. 
Compassionate Listening is a service mark of the Compassionate Listening Project.  compassionatelistening.org
When & Where

Bainbridge Island

Bainbridge Island, WA 98110


Thursday, July 20, 2017 at 4:00 PM

-

Sunday, July 23, 2017 at 4:00 PM (PDT)
Add to my calendar
Organizer
Our Mission is to educate, inspire and empower teens through Teen Talking Circles. We train adults to facilitate Teen Talking Circles in their communities