Description
*** The event is now sold out ***
Join Startup Basecamp, Unbank Ventures, and Alchemist Accelerator for an engaging panel discussion with investors and experts who will give their perspectives on the future of FinTech.
As we know, banking and finance are rapidly being transformed by developments in ai, cryptocurrency, blockchain, specialized apps, and new regulations. Startups and tech companies are disrupting roles and services that have been performed by legacy banking institutions. What's next?
Join us May 21st as we ask the questions:
What does the future hold for FinTech?

What are the areas experiencing the most rapid transformation?

Who will win and who will lose as FinTech continues to disrupt the banking and financial landscape?

What do you think is making the bigger impact - developments in Ai or Blockchain?

Where is the biggest potential for new business in light of these developments?
Hear from a panel of experts and investors as they share their perspectives and viewpoints on these exciting developments and the startups and tech companies on the forefront of change.
---


Panelists and Moderator

(Left to Right)
Jelena Ewart, Co-Founder of Upside Partners. She serves on the Board of Directors of San Francisco Federal Credit Union and on the Advisory Board of Wirecutter Money, a New York Times company. Jelena was recently recognized as one of Innovate Finance's global Fintech Powerlist senior leaders. Previously, Jelena was a General Manager and senior executive at NerdWallet. Jelena also served as a Fintech investor at 500 Startups, the world's most active Fintech investor.

Maxim Nazarov, Investment Director at FinSight Ventures, global FinTech focused VC fund. FinSight has invested in LendingClub, FinanceIt, and Earnest among other companies. Maxim has lead FinSight's investment in DailyPay and sits on the board of NSR Invest and PuntoPago.
Hans Reisgies, Founder and CTO of Sequent Software ( which protects financial data through tokenization) and serves as the FinFinTech Chair of Alchemist Accelerator. Hans has over twenty years of experience in mobile security, payment technology and innovation. An electrical engineer by training, Hans has played key technical roles with Texas Instruments, IXI Mobile and ViVotech.
Rex Salisbury, Partner at Andreessen Horowitz. He is the founder of Cambrian Ventures and former developer and investment banker.
Brett Noyes, Founder & Director of Unbank Ventures, will moderate the panel. Unbank Ventures is a fintech and blockchain business incubator program located in Silicon Valley. To date, the program has incubated 37 startups globally. Before founding Unbank Ventures, Brett was the Director of Strategic Partnerships and Business Development for Hero City at Draper University. Brett is also a mentor-in-residence for Runway: The Innovation Hub where he specializes in early-stage fundraising.
Agenda
6:00-6:30 Registration & Networking
6:30-7:30 Panel Discussion
7:30-8:00 Networking Drinks
---
Interested in attending for free?
We are looking for volunteers who can help with setup, registration and tear down. Find out more by emailing maria at startupbasecamp.org
---
Special Thanks to our Sponsor Envestnet | Yodlee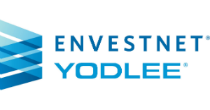 Envestnet | Yodlee
Disrupt with a Better Developer Experience. Get Started For Free.
As the market leader in financial data aggregation, Envestnet | Yodlee can help you grow from startup to success. Integrate, build, launch, and scale powerful solutions with the new Envestnet | Yodlee developer experience. Leverage the most comprehensive and accurate data in the market in category accuracy and reconciliation for FinTech and wealth use cases. Benefit from the world's most comprehensive data coverage, pulled from 20,000 global sources and delivered at faster speeds by our finely tuned Platform API.
---
Event Partners

Unbank Ventures is building the gold standard in FinTech Incubation and Acceleration. Twice a year Unbank.Ventures selects 8 -10 companies globally to join its cohort.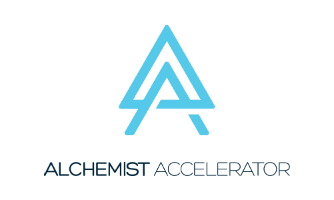 Alchemist is a venture-backed accelerator focused on accelerating the development of seed-stage ventures that monetize from enterprises (not consumers). CB Insights rated Alchemist the top accelerator in 2016 based on median funding rates of its grads (YC was #2). The accelerator's primary screening criteria is on teams, with primacy placed on having distinctive technical co-founders. The organization provides seed investment into companies it admits (typically $36K), and provides founders a structured path to traction, fundraising, mentorship, and community over the course of a 6 month program. Our backers include many of the top corporate and VC funds in the Valley -- including Khosla Ventures, DFJ, Cisco, Siemens, GE, and Salesforce, among others. The accelerator seeds around 75 enterprise-monetizing ventures / year.
---
Community Partners

FinTech School is an organization in FinTech training, founded by FinTech entrepreneurs and subject matter experts! Training includes online self-paced certified courses as well as on-site training for Universities, Banks and Governments.

Silicon Valley Entrepreneurs (SVE) is the largest grassroots movements of founders and developers in the Bay Area since 2008. This community organization provides opportunities for startups to share their passions with other members a broader startup ecosystem. Now with 36,000+ members, we have events every week! So join us be a part of our pitch events, co-founder matching nights, panel discussions and even our fun mixers!
---

This event is brought to you by Startup Basecamp

Startup Basecamp is a startup facilitator and the first startup hotel in San Francisco. We create high quality events for the local tech and startup community from firesides to panels to pitch nights in topics from IoT to FoodTech to Fintech and more. We also lead Innovation Programs for international accelerators, universities and executives who want to visit and learn about the Silicon Valley ecosystem. Interested in collaboration, partnering on events, event sponsorship or innovation programs? Contact info@startupbasecamp.org