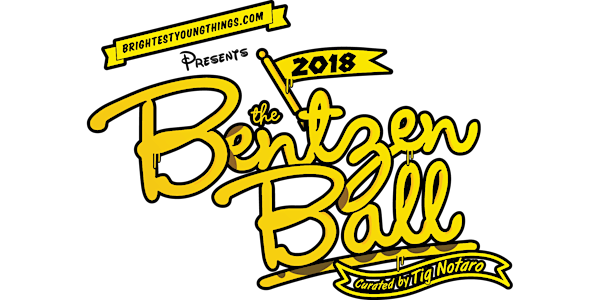 SOLD OUT: The BYT Bentzen Ball 2018 Comedy Festival: All-Access Lincoln Pass
When and where
Location
Lincoln Theatre 1215 U Street Northwest Washington, DC 20009
Description
THE ALL ACCESS PASS IS SOLD OUT - INDIVIDUAL SHOW TICKETS ARE AVAILABLE AT BENTZENBALL.COM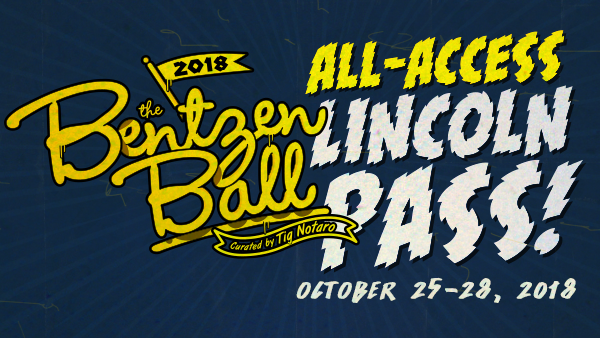 The Bentzen Ball is a comedy festival curated by Tig Notaro and produced by BYT. It takes place in Washington, DC from October 25th through 28th, 2018. There is at least one show each night taking place at the Lincoln Theatre. You can buy tickets to each show individually as they go on sale from http://www.bentzenball.com.
OR
You can buy The Bentzen Ball 2018 All-Access Lincoln Pass right here, right now. This *very* limited quantity pass gives you guaranteed entry to all the Bentzen Ball Comedy Festival shows held at Lincoln Theater from October 25th through 28th for only $116.66 + fees!
There will be at least one show per night. All shows are general admission seated. This page will be updated as shows are announced.

---
http://www.bentzenball.com
follow us on facebook / twitter
subscribe to DC Best Weekend Bets for updates
+ use #BentzenBall for all social media chatter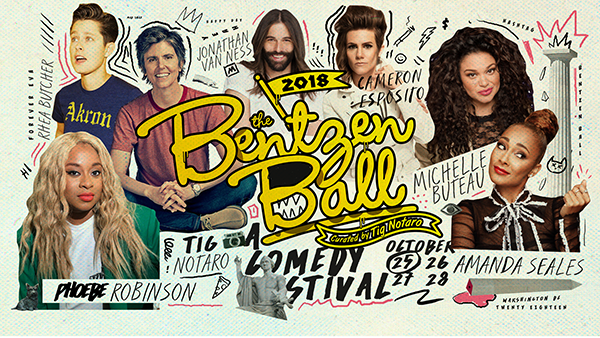 FAQ
1. So wait, what shows does the Lincoln pass get me into?
You get into all shows held at the Lincoln Theater from Oct 25th through 28th. There will be at least 1 show per night during that time.
2. Yeah, but what are the shows?
Sunday is going to be Tig's show, but the rest haven't been announced yet. They will feature: Phoebe Robinson (2 Dope Queens), Cameron Esposito & Rhea Butcher (Take My Wife), Amanda Seales (Smart Funny & Black), Michelle Buteau (Late Night Whenever), and our token boy Jonathan Van Ness (Queer Eye) + more TBA!

3. How much do I save?
We can't say exactly how much yet, but no matter what, you will definitely save money vs buying tickets to all the shows. Most shows will be around $35 each + a bunch of convenience and service charges that are more than the convenience and service charges here.
4. Are there any other benefits of the Lincoln Pass?
Well, you get to skip the non-Lincoln pass line if there is a line (there usually is) and possibly some more stuff.
5. Are there shows the Lincoln Pass won't get me into?
Yes! Well... probably! We usually have a couple shows at different venues that the pass does not get you into. Or it might (see #4). The Lincoln shows will be the big main shows though, any other shows will be smaller shows. Some may happen at the same time as a Lincoln show, others may be at different times. You potentially could skip a Lincoln show and see another show and still end up saving money or breaking even.
6. Are the tickets transferrable?
Nope - the name on the ticket has to match the name on your ID. You are allowed to buy multiple tickets under your name and bring a different date with you each night. But you can't just give it to someone else if you can't make it on a particular night.
7. Anything else I should know?
All the shows will be all ages. The tickets are non-refundable. You will get one ticket which will be used each time you attend a show. You'll check in with a special BYT staff member at the front entrance. BYT manages all aspects of the Lincoln pass, not the Lincoln Theater, so if you have questions/problems/etc., ask us. Talent subject to change.
---
The Awesome 2018 Bentzen Ball Comedy Festival Non-Profit Partner:

The Awesome 2018 Media Sponsor:
The Awesome 2018 BYT Bentzen Ball Hotel Partner: