Description
Get a glimpse of glamping in the Hill Country at the Starry Sky Glamping and Concert! Take a special country-style ride to a luxury camping experience under the bright Texas sky. Try our elevated camping fare including gourmet grilled cheese, charred chicken campfire quesadillas, and sweet potato skillet hash cups. For a splendid finish, enjoy gourmet s'mores made with homemade artisan marshmallows (artisan strawberry, vanilla bean or chipotle chocolate) perfectly paired with a piece of salted caramel, chili, fair trade dark or espresso roast chocolate. Wash it all down with our campfire cocktails while you stargaze, swap stories with Texas Monthly's own The Texanist, and tune in to live music from Barbara Nesbitt, an americana musician from Stone Mountain, Georgia.
David Courtney joined Texas Monthly in October 2005 and in July 2007 debuted his wildly popular advice column, The Texanist. Courtney, as both "The Texanist" and himself, has contributed his talents to such features as the annual Bum Steer Awards, the quinquennial review of the fifty best barbecue joints in Texas, "The Great Terquasquicentennial Road Trip," "The 50 Greatest Hamburgers in Texas," "The 40 Best Small-Town Cafes," as well as "Snap Judgment" and "The Texanist's Parenting Quiz," among others. Read more about David at https://www.texasmonthly.com/author/david-courtney/.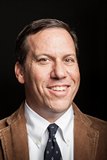 Organizer of Sold Out - Texanist Starry Sky Glamping & Concert - 7:30 p.m.
On the banks of the Texas Hill Country, Kissing Tree is the first baby-boomer-centric community by Brookfield Residential, and the first of its kind in San Marcos. Kissing Tree is 1,300 acres custom built with a Texas attitude, which means a focus on community that's perfectly balanced with independence. Kissing Tree is built specifically for the energy and attitude of the boomer generation. It's a place where you can live life on your own terms. And if that's not Texas, what is?