SOLD OUT--Startup Fundamentals Workshop #1 - Doing a Startup Right (legal &...
Description
Dinner and refreshments are provided. Space is extremely limited. RSVP early.
This is the first workshop in a series of 4 sessions for startup founders, startup executives, entrepreneurs, innovators and developers.
MATERIALS
A comprehensive printed workbook and reference materials is included in the price of the admission.
CURRICULUM
Besides building and selling a product, entrepreneurs need to worry about many other things:
- How to form a company
- How to hire the right people
- How to compensate the team
- How to split the pie with the cofounders and the team members
- How much equity to give investors and at what valuation
- How to raise money and under what terms
- And many more
Often times these issues seem overwhelming, and traps for the unwary or uninformed are numerous.
However, successfully avoiding the most common pitfalls can make a significant difference:
- as to whether or not your startup is fundable
- the sources and types of capital that you will attract
- who controls the company
- how much you will make upon exit
- and your startups overall likelihood of success.
In this first segment of the Startup Fundamentals series, Roger Rappoport, a partner and leader of the Emerging Growth & Technology practice at Procopio, a respected law firm in Silicon Valley, will conduct an interactive, informative session with great take away materials and actionable items.
Startup issues that will be covered in this workshop (among others):
• choices in entity selection;
• creating an appropriate capitalization table;
• co-founders vs early employees (should they be treated differently?);
• appropriate allocations of founders' stock (including Series FF Preferred Stock) between founders and vesting, repurchase rights and rights of first refusal;
• determining if and when it is appropriate to obtain proxies from co-founders/early employees;
• stock allocation for employees, consultants, board and advisory board members, and the perils of Section 409A under the Internal Revenue Code when granting options;
• when milestone based vesting, as opposed to time based vesting, is appropriate;
• the assignment of intellectual property, and ensuring that all IP created belongs to the company;
• executing employment/consulting agreements; and
• the value of developing an intellectual property strategy early on.
AGENDA:
6:00 P.M. - networking, food and refreshments
6:30 P.M. - 9:00 P.M. - startup workshop and Q & A
SPEAKER BIO: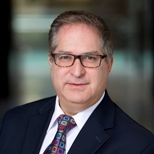 Roger Rappoport is the leader of Procopio's Emerging Growth and Technology Practice Group.
He has extensive experiencein advising startup and emerging growth companies in the information technology, telecommunications, life sciences and cleantech industries.
Roger is a frequent speaker and panelist on topics and issues related to the development and implementation of a company's formation and funding strategy and he advises and helps negotiate a company's seed, angel and venture capital round of financing. Before attending law school, he was the founder of a technology company for 10 years.
---
PREMIER SPONSORS:

Innowest--Build a network while collaborating like-minded people.
Procopio- Ranked among the 2014 and 2015 Best Law Firms by U.S. News & World Report