About this Event
This event is currently sold out, but we've partnered with Lyte to provide fans a safe and easy way to return or request tickets to the show. Find fan tickets here.
----------------------------
DOORS: 8:00 PM, SHOW: 9:00 PM
AGE RESTRICTIONS: 21+
GENERAL ADMISSION, LIMITED SEATING
Important Notice: All tickets are nonrefundable and nontransferable with the exception of event cancellation. Support acts are subject to change
----------------------------
About Soccer Mommy:
"I don't want to be your fucking dog," sings Soccer Mommy's Sophie Allison on "Your Dog," a highlight from her new album Clean. Over knotty, distorted guitars and churning bass, Allison is equal turns confrontational and vulnerable. "I want a love that lets me breathe/I've been choking on your leash." It's a mission statement, a reclamation of power, a rewriting of all indie rock's rules.
Soccer Mommy is the project of twenty-year-old Sophie Allison, a Nashville native. She cut her teeth in her local DIY scene, going to shows and hanging out with other musicians, though she kept her own songwriting secret. "I've played music since I was six," says Allison, "and I always wrote songs just for myself. I did it for fun, posting songs on Tumblr, Bandcamp, and Soundcloud. I didn't think anyone would notice."
All that changed the summer before Allison left for college. She bought a Tascam digital recorder and began to experiment with production, pushing the quality and craft of her songs to new heights. A buzz began to grow around her Bandcamp recordings, leading to live shows and eventually a record deal, with 2017's critically acclaimed bedroom-recorded compilation Collection.
She's toured with Mitski, Jay Som, Slowdive, and others, and was featured in the New York Times article "Rock's Not Dead, It's Ruled By Women." The bedroom project of Sophie Allison is now a full-time band with a new studio-album debut, Clean.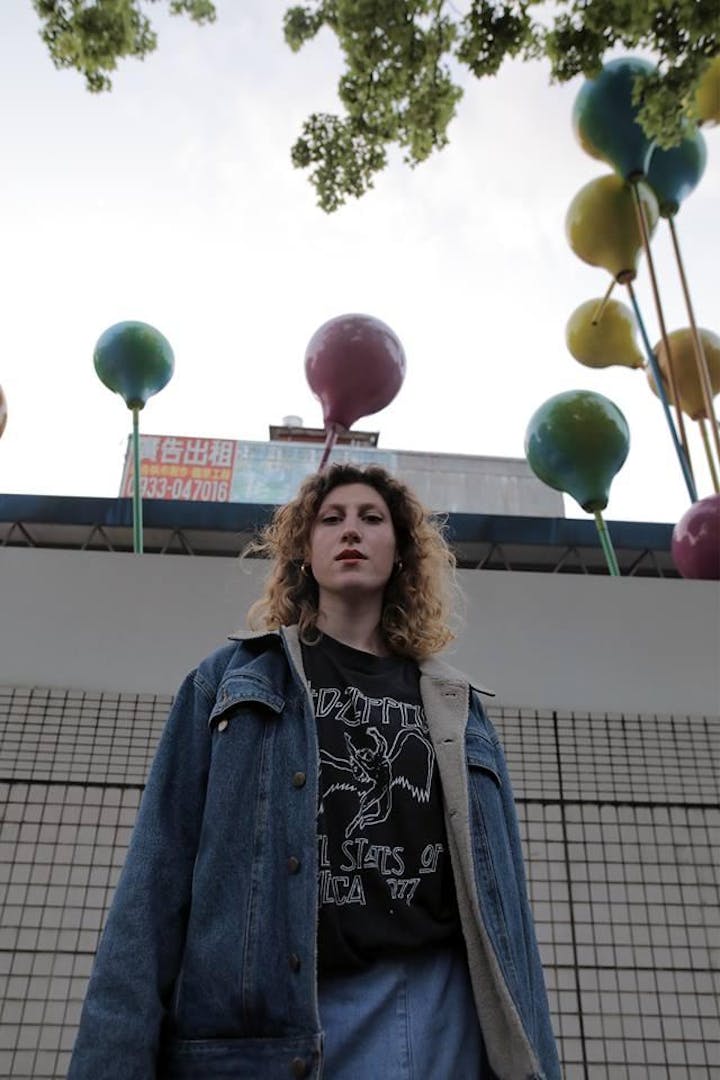 About Squirrel Flower:
Squirrel Flower is the alias 22-year-old Ella Williams adopted for herself when writing songs as a child. Coming from a professional musical family spanning generations, Williams has always been surrounded by music. By 14 she started taking writing more seriously and released her first EP under her own name. After immersing herself in the DIY scene of her Boston hometown, she moved to Iowa to study Art + Gender, Women's, & Sexuality Studies at Grinnell College. There, she found a more experimental sound, linking her choral roots, classical harmony and ethereal chord structures, and released her first EP as Squirrel Flower.
Contact Sports, her second EP, is a perfectly formed collection of songs about relationships; intimacy, dependency, betrayal and place set to the backdrop of the American Midwest. The first 3 songs represent a push and pull of love and intimacy while the last 3 are meditative. From the fulsome guitar and visceral, cathartic breakdown of lead single 'Conditions' to the carefully layered beauty of 'Hands Melt', this varied collection frequently impresses with its maturity and craftsmanship. Tracks like the fuzzy, dimly-lit euphoria of 'Daylight Savings' are spellbinding in their turn of phrase as Williams sings "I know we've gained an hour, but I feel like we've lost two".