SOLD OUT - SMCKC July Lunch: Social media with the Kansas City Royals
Description
-THIS EVENT IS SOLD OUT-
Are you #RaisedRoyal? Come hear Daniela Duron of the Kansas City Royals talk about our hometown baseball team's strategy on social, including what a typical day entails during the season. She'll cover the various social media platforms they manage, their strategy for each and how they measure social analytics. She will show various examples of the types of content we focus on, including player access, club interaction, live video and photography, to give fans exclusive access to the team while representing the Royals brand.
About the speaker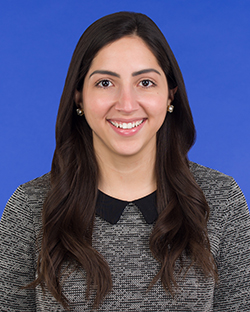 Daniela Duron has been with the Kansas City Royals for nearly three years, currently serving as the team's Digital & Social Media Coordinator following her role as the Social Media and Event Intern. A graduate of Kennesaw State University, Daniela's digital marketing experience also includes positions with the Atlanta Falcons and Atlanta Braves. As part of her role with the Royals, she creates and executes content for the club's social media platforms, royals.com and email marketing. Her duties include capturing and posting engaging and behind the scenes content during games, sharing team communication, promoting and covering team events such as Marketing theme nights along with FanFest, Spring Training and the MLB All-Star Game.
Refunds/Cancellations: We know that issues come up and sometimes you cannot attend our events after you have registered. Please let us know if you cannot attend immediately as we are financially responsible for accurate guest, food and drink counts. No refunds can be offered if you cancel less than five (5) days prior to an event. Thank you.