SOLD OUT: Pitch to Jim Connor, investor at Sand Hill Angels & Director at Angel Capital Association (12,000+ angels)

Thursday, March 26, 2015 from 6:00 PM to 9:00 PM (PDT)
Event Details
Dinner and refreshments will be served.
Join us for an elevator pitch event with Jim Connor (Sand Hill Angels) and Dea Wilson (Lifograph).
Who: Startups looking for funding are invited to pitch. You may also attend as a spectator and take advantage of a great networking opportunity.
Format: 90-second pitch followed by feedback from the panel. If you make a good impression you will be invited to pitch to Sand Hill Angels.
Pitch Winner Prize: Jim Connor will choose a winner who will receive a FREE video pitch from Lifograph ($100 value).
---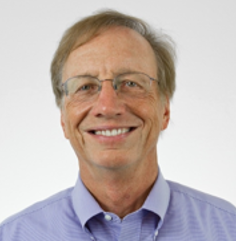 JIM CONNOR
Jim Connor has been an early stage investor since 2005. 
As a member of the Sand Hill Angels, he has served as President, Treasurer and Board Director. 
Jim currently serves in the Board of Directors of the Angel Capital Association, an organization with 12,000+ accredited angel investors and 220 angel groups.
The Angel Capital Association is the largest angel professional development organization in the world.   
He is also a Board Member of Liftopia, First Focus Learning Systems, Tabtor, Startup Learning, and KMVT Silicon Valley.
Jim was the founder and CEO of SymPro, which was acquired by JP Morgan Chase.
He also served as the JP Morgan Chase Division President.  
He currently is the producer and host of "Game Changers: Silicon Valley", a talk show about innovation.
---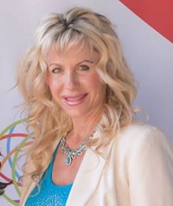 DEA WILSON
Dea Wilson is the founder of Lifograph, the encyclopedia of people and companies in Silicon Valley and tech.
She is a serial entrepreneur and the founder of Silicon Valley Incubator.
As an Executive Director at The VC Network and LifographTV, Dea interviews many prominent VCs, angels, executives and founders in Silicon Valley and tech.
Dea is also business development manager at VC Taskforce. She has a Master Degree from University of Washington and an MBA from the Wharton School of Business.
---
AGENDA:
6:00pm - 7:00pm – dinner, networking and demo/sponsor tables
7:00pm - 8:30pm – pitches and feedback from the panel
8:30pm - pitch winner is announced
8:35pm - meeting the speaker(s) + networking and demo/sponsor tables
9:00pm  - event ends
---
SPONSOR TABLES: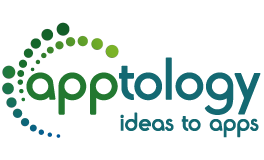 Apptology - Award winning mobile app developer. We'll power up your startup.
DEMO TABLES:

ValueThisNow.com -  Online personal property appraisal with over 100 appraisers providing expert opinions in 168 categories.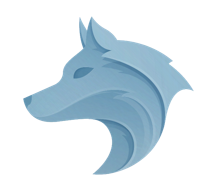 Seneca Systems - Romulus helps representatives and their staff manage citizen requests, collaborate with departments, and drive smarter policy decisions.

MxHero - Mail2Cloud is an email and email attachment management solution that connects any email system to any cloud storage provider.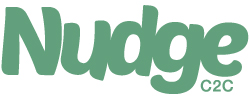 Nudge - 4th generation mobile ad network, harnessing the power of friend & family recommendations through suggested social media posts.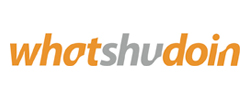 Whatshudoin, Inc. - Share and discover what others are doing along their mood,location, and picture.

Buy a demo or sponsor table and get great exposure. 
Demo/Sponsor table includes:
- 1 (one) event ticket
- 1/2 (half) table
- promotion before and during the event
Your logo will be displayed on the event description (if submitted before the day of the event).
You will also be able to talk for 30 seconds in front of the attendees and tell them about what you do.
Limited availability.
---
VIDEO PITCH (50% OFF PROMO OFFER):
Interested in doing a video elevator pitch?
A LifographTV producer will be at the event and create a professionally done video pitch for you (in the LifographTV studio set up at the event).
After postproduction your pitch will be published on The VC Network (a Lifograph division).
Only several slots are available.
Open to attendees only (you need to buy an event ticket in addition to the video pitch).
LIMITED TIME OFFER: $50 (half off regular price of $100/video pitch)
---

EVENT SPONSORS:
Founders Floor - Co-working accelerator for startups and entrepreneurs. Office space, partnerships and funding opportunities 
SPONSOR OFFER:  Free coworking day
Apply here: http://foundersfloor.com/freeday
Lezgro - Web and mobile development at a fraction of the cost (based in Ukraine & the Bay Area) 
SPONSOR OFFER:  4 free hours of software development or design services
Apply here: http://bit.ly/4freehours 
Procopio - Ranked among the 2014 Best Law Firms by U.S. News & World Report 
Lifograph - The encyclopedia of people and companies in Silicon Valley and tech
FREE BETA SIGN UP: http://www.lifograph.com
BY PARTICIPATING IN THIS EVENT YOU AGREE TO THIS LIABILITY DISCLAIMER:
http://bit.ly/eventliabilitydisclaimer 
Have questions about SOLD OUT: Pitch to Jim Connor, investor at Sand Hill Angels & Director at Angel Capital Association (12,000+ angels)?
Contact Lifograph Events