About this event
This Event is All Ages and Fully Seated.
ALL SALES ARE FINAL. PLEASE, DOUBLE CHECK YOUR ORDER BEFORE PURCHASING. NO REFUNDS.
TO ACCESS PRESALE TICKETS, CLICK ON "TICKETS" AND ENTER THE PASSWORD ON "ENTER PROMO CODE"
Perfume Genius
Perfume Genius is the moniker of artist Mike Hadreas. Hadreas grew up in Seattle, WA and started his music career in 2008. He released his debut album Learning in 2010 via long-time label home Matador, and it instantly caught the attention of critics. "The songs on Hadreas' full-length debut are eviscerating and naked," said Pitchfork, "with heartbreaking sentiments and bruised characterizations delivered in a voice that ranges from an ethereal croon to a slightly cracked warble." These descriptors became the hallmarks of Perfume Genius -- Hadreas' unique ability to convey emotional vulnerability not only lyrically, but with his impressively nuanced vocals.
His following album, Put Your Back N 2 It was released in 2012 and continued to build both his audience and critical acclaim. 2014's Too Bright exhibited a massive leap forward in both production and confidence. Co-produced by Adrian Utley of Portishead, the album featured the stand-out single, "Queen." The track quickly became a queer anthem and a powerful statement of being. Hadreas performed the song on Late Night with David Letterman.
In 2017, Perfume Genius released the GRAMMY-nominated No Shape, an album that would crystalize his fanbase world-wide and bring mainstream awareness to his art. The record was produced by Blake Mills (Fiona Apple, Alabama Shakes). "If you listen to the four Perfume Genius albums in chronological order, you can hear Hadreas healing himself in real time, moving toward an emancipation that seems, suddenly, to have come to pass," said The New Yorker. "The center of his music has always been a defiant delicacy -- a ragged, affirmative understanding of despair. 'No Shape' finds him unexpectedly victorious, his body exalted." Over the course of the campaign he appeared on multiple late-night television shows and graced the cover of The Fader.
Perfume Genius' music has played a central role in a number of films and television including The Goldfinch, The Society, 13 Reasons Why, Booksmart and Eighth Grade. He has collaborated with artists including Christine And The Queens, Sharon Van Etten, Weyes Blood, Cate Le Bon, Anna Calvi, King Princess and more. Hadreas has also collaborated with brands like Prada and W Hotels on special projects. His albums have been nominated for a GRAMMY Award and a GLAAD Media Award and have topped numerous decade-end lists including Billboard's, Pitchfork's, Crack's, Paste's and more.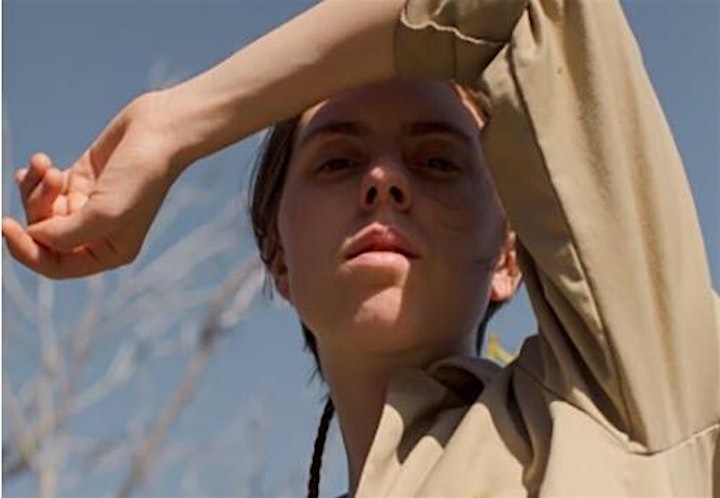 Hand Habits
Meg Duffy grew up in a small town in Upstate New York and they cut their teeth as a session guitarist and touring member of Kevin Morby's band. The Hand Habits project emerged after Meg moved to Los Angeles; it started as a private songwriting outlet but soon evolved into a fully-fledged band with Meg at the helm. Hand Habits' debut album, Wildly Idle (Humble Before The Void), was released by Woodsist Records in 2017. The LP was entirely self-produced and recorded in Meg's home during spare moments when they weren't touring. Wildly Idle (Humble Before The Void) is a lush, homespun collection of folk songs that found Meg in an exploratory state as an artist moving out on their own for the first time.Two years later, Hand Habits has returned with their sophomore album, placeholder, due out March 1st on Saddle Creek. To make this album, Meg chose to work in a studio and bring in collaborators, entrusting them with what had previously been a very personal creative process. Over the course of 12 tracks, Meg emerges with new confidence as both a bandleader and singer. This album is as tender and immediate as anything Meg's ever written, but it's also intensely focused and refined, the work of a meticulous musician ready to share their singular vision with the world. The name placeholder stems from Meg's fascination with the undefinable. Their songs serve as openings —carved-out spaces waiting to be endowed with meaning. As a lyricist, Meg is drawn to the in-between, and the songs on this new album primarily confront the ways in which certain experiences can serve as a stepping stone on the road to self-discovery. "A big aspect of my songwriting and the way I move through the world depends on my relationships with people. The songs on placeholder are about accountability and forgiveness," Meg says. "These are all real stories. I don't fictionalize much." placeholder opens with the title track which on its surface is about a break-up. "Oh but I was just a placeholder/ A lesson to be learned," a scorned Meg sings over a lush bed of twangy guitars. The blame quickly shifts, though, as Meg begins to take on partial responsibility for the partnership's collapse: "Oh but now you are just a placeholder/ Blinded by desire/ Oh now you're just a placeholder for someone wasting time." Nothing in Meg's world is as simple as black and white, right or wrong. An openness to nuance drives revelation in these songs. "I value the closeness I share with my chosen family and I'm interested in queering relationships in my music. The relationships in my life expand my capacity to love because the lines between romance and friendship are often blurred," Meg explains. The bonds Meg addresses on placeholder extend beyond the bounds of romance. On "can't calm down," Meg contemplates inherited trauma and questions whether it's possible for someone to upend patterns of familial suffering. Relatedly, the closing track, "book on how to change part II," refers back to Meg's mother, who died when they were young. It's a simultaneously aching and reassuring song, buoyed in part by a saxophone and Meg's pointed harmonies that bring levity to painful subject matter.Wildfires raged in Southern California when Meg wrote the bulk of placeholder, and the anxiety that came with living in L.A. during that time exposes itself throughout these songs. "Fire is such a powerful symbol. It's destructive, but it's also generative," Meg says. References to that particular mindset abound on placeholder, most notably on the stand-out track "wildfire," but it creeps into other songs, too. Separating side A from side B is a MIDI interlude titled "heat," which finds Meg repeating, "Heat beyond the lines of passion," a line borrowed from Jeanette Winterson's novel The Passion.
Performers
Date and time
Location
Refund policy