Description
Learn the updated Design Sprint process from the inventor himself, Jake Knapp, and AJ&Smart, a company that has run more than 100 Sprints all over the world. This is the ultimate Design Sprint training.
See what participants say about our Bootcamp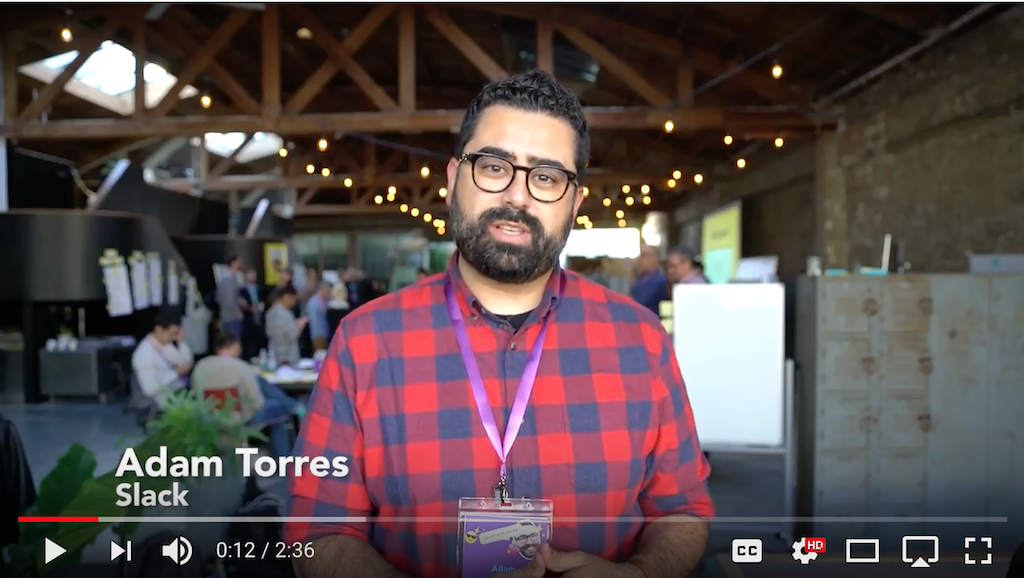 WAIT, WHAT'S A DESIGN SPRINT?
The tech industry (not-so-secret) weapon for rapidly creating user-tested digital products. Used by Slack, Airbnb, Medium and almost every digital product out there, the sprint method gets your best ideas to market fast by cutting inefficiencies and maximizing your team's output. We use it everyday. It works.

YOU GET TRAINED BY THE GUY WHO INVENTED THEM

Our bootcamp gives you access the industry's most-coveted wellspring of Design Sprint knowledge: Jake Knapp. He's a Google Ventures Alum, New York Times Best-Selling Author, and Sprint-Sensei for companies like 23andMe, Google, Nest and Slack.
He's a pretty big deal and a very tall guy.


WHO SHOULD ATTEND THIS BOOTCAMP
Everyone who wants to build better products, faster. Especially:
Executives/Founders/Product Owners
Learn from your market, improve your product with user-tested prototyping.
UX Designers/Marketers/Engineers – all levels
Take home real goals, actionable next steps, and a repeatable design process.
Team Leads/Managers/Sprint Pros
Improve your facilitation techniques for sprints, workshops, and meetings.
WHAT WILL I TAKE-AWAY FROM DESIGN SPRINT BOOTCAMP?
Delicious food, endless high-fives, and tangible skills to bring back to the office:
Updated exercises for rapid design and prototyping
Data-backed confidence in your product ideas
Crowd-control and facilitation techniques
Tactics for introducing sprints into your company
Refreshed perspective and a crystal-clear roadmap

WHAT REAL HUMANS THINK ABOUT OUR BOOTCAMP

AJ&Smart's Design Sprint Bootcamp was an incredibly valuable and enjoyable two days, that I know will have lasting impact on our business. Tom Cannon, Salesforce AppExchange
Impactful and easy to comprehend . . . Was a great Team Building exercise with my team! Sascha Fuhren, PlanetHome Group

The Design Sprint Bootcamp was a perfect mix of hands-on experience with the method, along with great fun with smart people and shared insights. I find it really valuable that the organisers were very open to share their knowledge and pass the design sprint methodology to us, giving us tips how to facilitate a design sprint on our own. Sense of humour, great food and great vibe - loved it! Janet Todorova, Paysafe
I really enjoyed participating in the Design Sprint Bootcamp. AJ&Smart provided a very fresh and inspirational learning atmosphere coupled with practical expert tips on how to run a sprint yourself. I would recommend to try it out! -Verena Lübken, EON
It was intense, very inspiring. I really need to share this exercises within my company, it was very useful. I'm sure I will run design sprints in my team soon! Julia Rosich, Babbel


GET TO KNOW YOUR HOSTS
Greetings folks. We're AJ & Smart— the antidote to agency hot-shots, painful design protocols, and useless meetings. We're your friendly Berlin-based product design agency. And we like getting things done.
Everything we do is driven by the fast-paced Design Sprint method. It's how we design, test and build the best version of your product without wasting your money. We've worked with companies like eBay, Red Bull, N26, and more
Our battle cry is and forever shall be — solve problems, then decorate.