Description
We get so caught up in our busy lives that we sometimes forget the healing power of nature and the present moment. Events in the House of Two Spirits tipi provide attendees with a chance to escape daily stress and pause for self-reflection in a uniquely beautiful and welcoming setting.
.............................................
Join me and my very special guest healer Meghan Rose for a deeply restorative journey of peaceful relaxation that will support you in recharging your body, mind and soul.
As we lay on and connect with earth energy, Meghan will lead us through a guided Chakra balancing meditation that will flow into a nurturing sound healing journey by Pamela Robins using the gong, quartz crystal singing bowls, drums, flute, chimes and other ancient healing instruments.
You will receive individual healing with Reiki and sound by both Pamela and Meghan during this time.
WHAT IS REIKI?
Reiki is a grounding practice used to bring balance to your body, mind, and spirit. From Japanese lineage, Reiki is a healing practice offered through subtle laying of hands while the practitioner channels universal life-force energy. This deep healing allows you to release trapped emotions, blocks, and trauma to allow you to become present and find inner peace.
Where: Private Ranch in Old Agoura (address provided upon sign up)
When: Wednesday, October 23
Time: 7:00 PM - 9:00 PM
Cost: $45
Our time together will include:
* Sage Ceremony
* Introduction and welcome to the Tipi
* Meghan leads us through a guided Chakra balancing meditation
* Pamela will take us on a sound healing journey playing the gong, crystal singing bowls and other ancient healing instruments, as Meghan does individual Reiki work during that time, weaving a multi dimensional experience
* Time for community with ourselves and each other as we re-emerge from the experience together
Space is limited, please purchase your ticket in advance to ensure your spot.
Parking is plentiful inside the ranch. Dress comfortably and warmly and bring a blanket and pillow!
** Venmo (no fees) is also a payment option: @PamelaRobins (photo is of me and my horse)
************************************************
About Pamela Robins: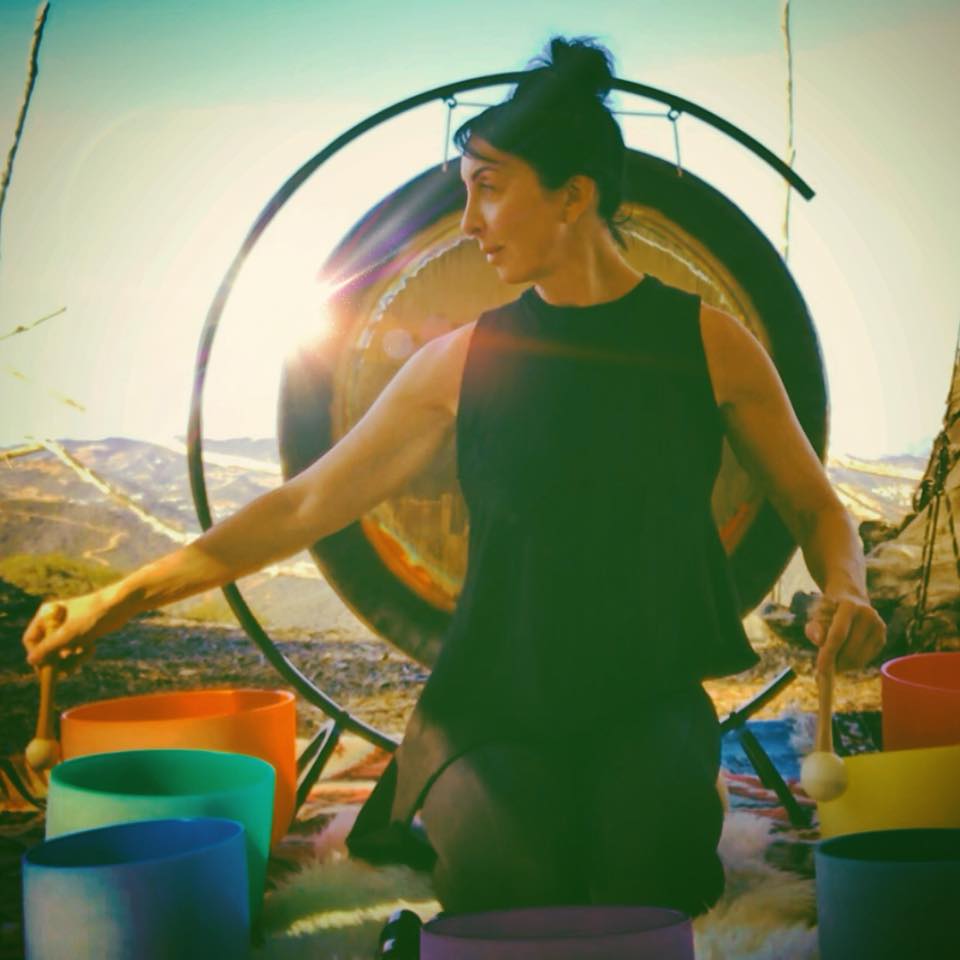 Pamela is an enthusiastic student of continuous learning and personal growth through traditional therapy; intuitive studies and guidance; healing work (breath, movement, sound and meditation); and nature. She is an animal lover and advocate, as well as an entrepreneur, inspirational guide, speaker, teacher, healer and now author of the new book Meditating with Animals: How to Create More Conscious Connections with the Healers and Teachers Among Us. The book was written after Pamela experienced a series of major life challenges in rapid succession, forcing her to let go of life as she knew it in order to rediscover herself and her passion for healing and championing others. She recently lost both her home and business in the Woolsey Fire and credits her meditation practice for allowing her to move through this Trauma with grace, inner strength, wisdom and trust. In August 2019, she was invited to play at the Hollywood Bowl alongside the LA Philharmonic for a performance of "America in Space" fulfilling a lifelong dream of playing music in California.
Pamela is a yoga, meditation, Reiki and sound healing practitioner; and a fitness enthusiast. She has completed her 200-hour Yoga Teacher Training Certification, Reiki 1 + 2 Certification and Sound Healer Practitioner Certification to deepen her own practice in order to share the gifts, teachings, wisdom and magic bestowed upon her during her journey of self-discovery.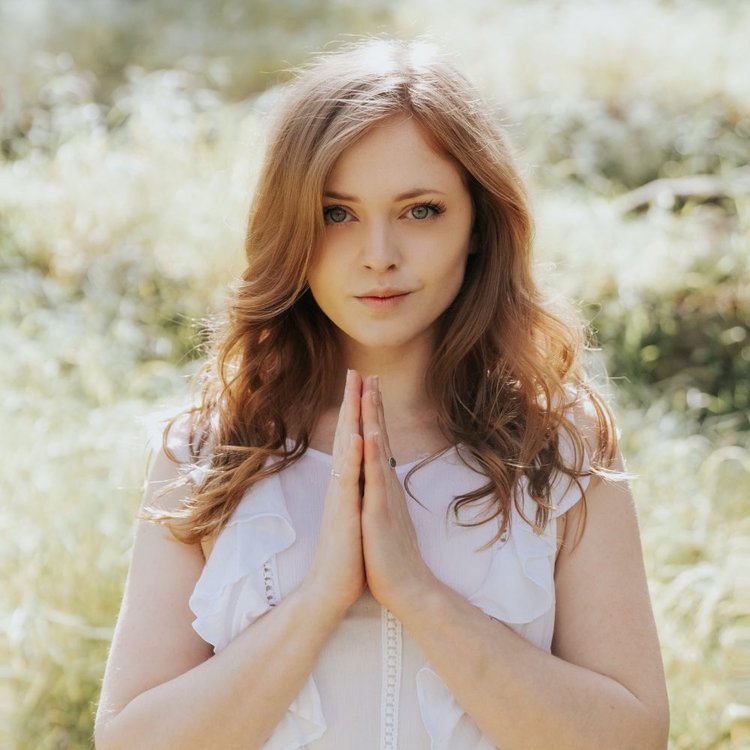 About Meghan Rose:
Meghan was introduced to yoga, energy work, and spirituality at a young age. Growing up in the heart of traditional New England, she found solace in the discussions about astrology, the afterlife, and spiritual lessons from her Grandmother. She started to attend yoga classes as young as 11 with her Aunt, and fell in love with the local practitioners who took the time to weave reiki and bodywork into the end of their classes.
In 2012, Meghan received a BS in Marketing Management & Business Development from Southern New Hampshire University… and booked her one-way ticket to Los Angeles just weeks later, feeling called to start her true journey into alternative healing and energy work. She left all that she knew to find out more about her truth. Little did she know that she would start a whirlwind journey into becoming a Certified Holistic Health Counselor, Reiki Healer, Tarot Card Reader, and RYT-200hr Yoga Instructor… all within the first two years of living on the West Coast.
Now, after her foundational training and the combination of her own healing journey, she teaches meditation classes, offers private energetic healing, tarot readings, reiki, and also hosts private & group yoga classes.
Her work is rooted in authenticity, acceptance, and self-love, bringing a deep sense of alignment to all those who work with her.
Meghan is currently based in Los Angeles, CA, but also offers distance Reiki and Tarot sessions to those who are not local to LA.