Event Information
Location
MosaicML (located in Playground Global)
380 Portage Avenue
Palo Alto, CA 94306
Refund policy
Refunds up to 7 days before event
Eventbrite's fee is nonrefundable.
MosaicML Girl Geek Dinner in Palo Alto features women speaking about ML @ MosaicML, Meta AI Research, Atomwise, Salesforce AI, OpenAI, AWS!
About this event
----
Join us at MosaicML's Palo Alto office in Playground Global on Thursday, May 12th for a Girl Geek Dinner!
Mix & mingle over dinner, drinks & demos on the outdoor patio with amazing women working in Machine Learning at MosaicML, Meta AI Research, Atomwise, Salesforce AI, OpenAI, AWS & Hala Systems.
Speakers will share lightning talks about their experiences across research, engineering, and product development:
Laura Florescu - Machine Learning Researcher, MosaicML
Amy Zhang - Research Scientist, Meta AI Research
Tiffany Williams - Staff Software Engineer, Atomwise
Shelby Heinecke - Senior Research Scientist, Salesforce AI Research
Angela Jiang - Product Manager, OpenAI
Banu Nagasundaram - Machine Learning Product Leader, AWS
Lamya Alaoui - Director of People Ops, Hala Systems
Lightning Talks:
MosaicML makes machine learning more efficient through composing a mosaic of methods that together accelerate and improve training. Laura explains how this happens through Composer and Compute, MosaicML's latest offerings for enabling efficient ML - Laura Florescu (MosaicML Machine Learning Researcher)
Laura is an AI/ML researcher at MosaicML, a startup making AI training more efficient. Before that, she spent a few years at a couple of well-funded AI hardware startups. She was an early employee at Groq, founded by Google TPU engineers, and a Principal Engineer at Sambanova Systems, working on training ML models on novel architectures. She is a venture scout for Grishin Robotics and volunteers with Girls Who Code. She earned her Bachelor's degree in Math from Reed College and her Ph.D in computer science from New York University.
Machine learning research spans academia, industry, and from theory to applications. Sharing her journey spanning academia, industry, and back, Amy will discuss the pros and cons of both, and how to align incentives for cross-collaboration - Amy Zhang (Meta AI, Research Scientist)
Amy is a research scientist at Meta AI Research and postdoc at UC Berkeley, and am starting as an assistant professor at UT Austin in Spring 2023. Her work focuses on improving generalization in reinforcement learning through bridging theory and practice. She was on the board of Women in Machine Learning for two years. Her PhD was at McGill University and the Mila Institute and she also previously obtained an M.Eng. in EECS and dual B.Sci. degrees in Mathematics and EECS from MIT.
Atomwise has developed a machine learning-based discovery engine to identify new small molecule medicines, better and faster. Tiffany will discuss the technology that powers the drug discovery process at Atomwise. She will highlight the similarities between this technology and those used to enable self-driving cars. - Tiffany Williams (Atomwise Staff Software Engineer)
Tiffany is a Staff Software Engineer at Atomwise, working on AI-powered drug discovery. Prior to Atomwise, she was a Staff Software Engineer at Project Ronin, where she was developing cancer intelligence software. She earned her PhD in Cancer Biology from Stanford University and her Bachelor's in Biology from University of Maryland.
As machine learning models are migrated from research to production, it's important that they are robust to the out-of-distribution, perturbed, or manipulated data present in the real world. Shelby will highlight the importance of robustness in recommendation systems and briefly discuss Salesforce's open-source toolkit for evaluating recommendation model robustness. - Shelby Heinecke (Salesforce AI Senior Research Scientist)
Shelby is a Senior Research Scientist at Salesforce Research developing new AI methods for research and product. Her work spans from theory-driven robust machine learning algorithms, to practical methods and toolkits for addressing robustness in applied NLP and recommendation systems. She holds a Ph.D. in Mathematics from University of Illinois at Chicago, M.S. in Mathematics from Northwestern, and B.S. in Mathematics from MIT.
Deploying products based on AI research requires a unique deployment lifecycle. In this talk, she will discuss how OpenAI brings large language models to market in a way that's useful and safe - Angela Jiang (OpenAI Product Leader)
Angela is currently on the product team at OpenAI. Previously, she was a product manager at Determined AI, building deep learning training software (and hardware too, once acquired by HPE!). She graduated with a PhD in machine learning systems from the Computer Science Department at Carnegie Mellon University.
Seeking the big picture as a ML product leader - putting together the value-chain puzzle to become better contributors in the ML ecosystem, and setting the best vision and building relevant products to solve customer challenges - Banu Nagasundaram (AWS Machine Learning Product Leader)
Banu is a Machine Learning Product Leader at Amazon Web Services (AWS). She owns the go-to-market strategy and execution for AWS Panorama, an edge Computer Vision appliance and service. Prior to AWS, Banu has spent over a decade in the technology industry, building Artificial Intelligence, and High Performance Computing products for data centers and low power processors for mobile computing. Banu holds an MS in electrical and computer engineering from the University of Florida and an MBA from the UC Berkeley's Haas School of Business.
10 Lessons Learned from Building High Performance Diverse Teams - Lamya Alaoui (Hala Systems Director of People Ops)
Lamya is committed to supporting organizations shift behaviors to align talent strategies with business objectives. Her corporate background includes 15+ years experience in Talent Acquisition and Management, where I had the opportunity to build teams for companies such as Bertelsmann, Orange, Groupon, Google, and Microsoft. Her work experience spans North America, Europe, Asia and Middle East North Africa.
Julie Choi (MosaicML Chief Growth Officer) - emcee 🎤✨
Julie is VP and Chief Growth Officer at MosaicML responsible for marketing, community, and customer relationships. Prior to MosaicML, she was VP / GM of AI Products and Research Marketing at Intel Corporation, responsible for Intel's product marketing, ecosystem partnerships, and sales enablement at global scale. During Julie's tenure, Intel reported over $4.5B revenue for AI technologies and became a credible provider of compute for AI workloads. Prior to Intel, Julie led product marketing at Hewlett Packard Enterprise, Mozilla and Yahoo, focused on developer and enterprise audiences. Julie holds a bachelor's degree from MIT and a master's degree from Stanford, both in Management Science.
MosaicML Girl Geek Dinner Agenda:
5pm - 6pm: Check-in, food, drinks, networking & demos at MosaicML!
6pm - 7:15pm: Welcome & ⚡ Talks from Machine Learning girl geeks at MosaicML, Meta AI Research, Atomwise, Salesforce AI, OpenAI, AWS, & Hala Systems
7:15pm - 8:30pm: More food, drinks, networking, demos!
MosaicML Girl Geek Dinner brings together women in technology to learn and connect about the ways we are moving the world forward in technology, engineering, and Machine Learning!


About MosaicML:
Faster and More Efficient Deep Learning Training
Deep neural networks make it possible to unlock new value from vast quantities of data, but training them is often expensive, slow, and resource intensive. MosaicML creates software and platform technology that makes ML training more efficient through algorithmic and system level innovations that improve the way neural networks are trained.
MosaicML exists to reduce the time and cost of neural network training and make ML efficient for everyone. MosaicML's tools are built for all ML scientists and engineers working on neural networks - from those who are researching the science to those who are training very large models. Check out open jobs at MosaicML!
MosaicML is Hiring!
Research Scientist (San Francisco, CA; San Diego, CA; New York, NY)
Software Engineer (San Francisco, CA; San Diego, CA)
Machine Learning Systems – Research Engineer (San Francisco, CA; San Diego, CA)
Machine Learning Software Engineer (San Francisco, CA; San Diego, CA)
Getting There:
MosaicML is in Playground Global - located at 380 Portage Ave in Palo Alto. Click here for driving directions
The ENTRANCE to Playground Global is located at the corner of Ash St and Acacia Ave, NOT on Portage Ave.
If your Uber dropped you off on the wrong side of the building, please walk around the building and look for the tall greenery in containers on the patio.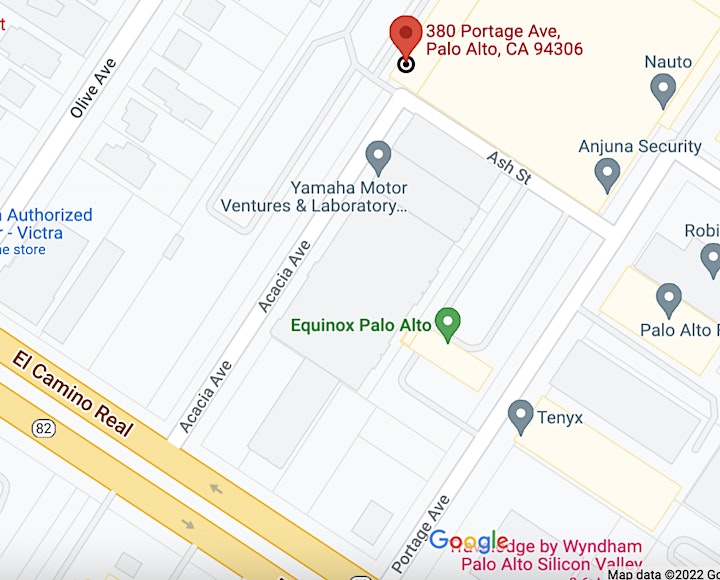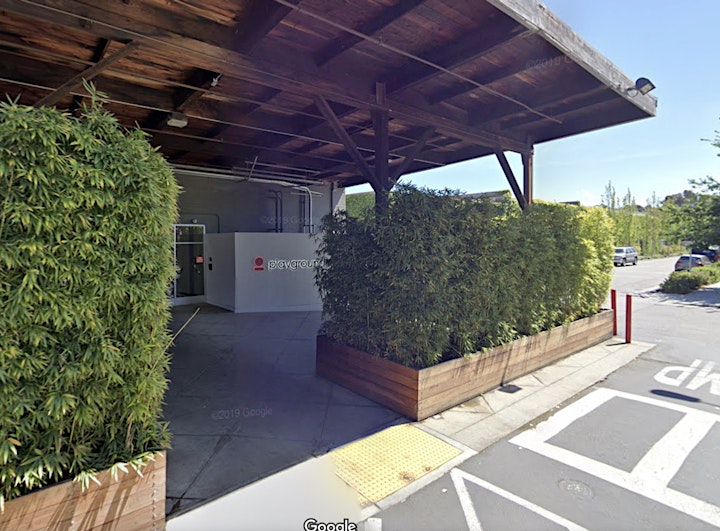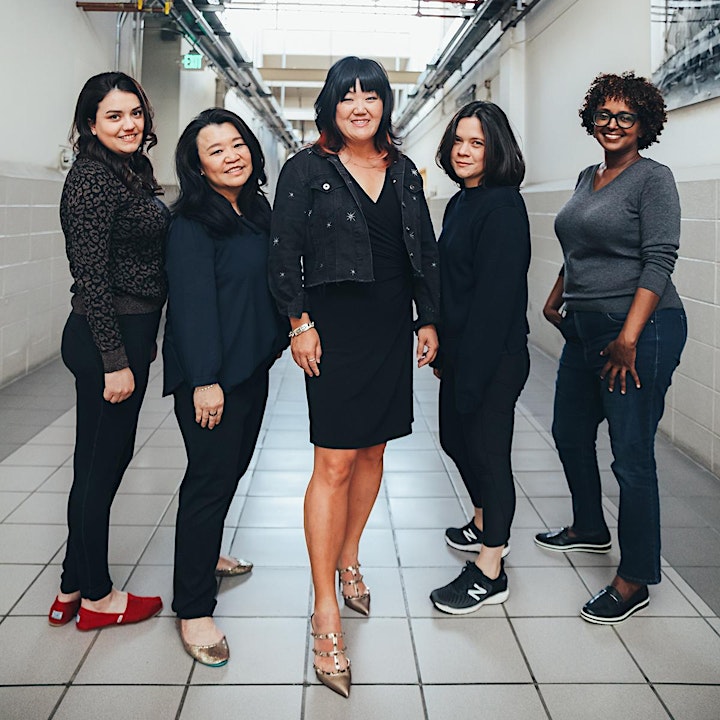 Impact:
Hosting 250+ events over 14 years, Girl Geek X has shined a spotlight on over 1k female speakers and created countless connections.
Ticket proceeds will be donated to the following nonprofits: StreetCode (teaching East Palo Alto youth to code), Ramaytoush/Muwekma Ohlone (supporting indigenous land rematriation and cultural revitalization efforts).
Want to attend and need a scholarship? Please apply for a need-based free ticket to the event, please email a few sentences (about your interest/background and goal for attending) to hello@girlgeek.io
Date and time
Location
MosaicML (located in Playground Global)
380 Portage Avenue
Palo Alto, CA 94306
Refund policy
Refunds up to 7 days before event
Eventbrite's fee is nonrefundable.