Description
*This is a special benefit show presented by MountainTrue with proceeds going to cleanup and protect the French Broad River.
$31 ADV / $36 DOS
$100 VIP *Limited Supply
MICHAEL FRANTI & SPEARHEAD
Michael Franti is a musician, filmmaker and humanitarian who is recognized as a pioneering force in the music industry. Long known for his globally conscious lyrics, powerful performances, and dynamic live shows, Franti has continually been at the forefront of lyrical activism, using his music as a positive force for change.
"I make music because I believe it can change people's lives and make a difference in the world," enthuses Franti, "music gives us new energy and a stronger sense of purpose." He and his band Spearhead, known for their authentic and uplifting music, have found global success with multi-platinum songs like "Say Hey (I Love You)", the chart breaking 2010 release of The Sound Of Sunshine. Franti and his band guarantee a show that will be thought provoking as well as energetic.
Franti has a brand new single, "Once A Day" from his upcoming debut album on Fantasy Records. "Once a Day" was inspired by his son's diagnosis with a rare kidney disease called FSGS (Focal Segmental Glomerulosclerosis) in the hopes that this song would inspire anyone in the world who is going through challenging times. "My belief is that through music, dance and gratitude for this life we can all 'rise up'," explains Franti. "Once A Day" was produced by Supa Dups (Eminem, Damian Marley, Bruno Mars) and features special guest Sonna Rele. This new song has the same feel-good, inspiring vibe as "Say Hey (I Love You)," his 2x platinum hit single.
Giving back has always been at the heart of Franti's mission, he has dedicated his life to spreading the joy of music and positivity to millions of people. Franti's humanitarian, social justice, and peace efforts continue to inspire his music and are infused throughout his upcoming album on Fantasy Records due to release in May 2016.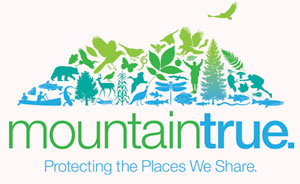 ABOUT MOUNTAINTRUE
MountainTrue is Western North Carolina's premier advocate for environmental stewardship. We are committed to keeping our mountain region a beautiful place to live, work and play. Our members protect our forests, clean up our rivers, plan vibrant and livable communities, and advocate for a sound and sustainable future for all residents of WNC. MountainTrue is home to the French Broad Riverkeeper, the protector and defender of the French Broad River.
_____________________________________________
TRANSPORTATION: Parking is limited. If you drive parking will cost $10. If you drive alone, $5 for 2 people and free for 3+ in the car. There will also be available parking in the lots around and up the road from the venue. We encourage everyone to bike, take a Lyft or Uber, or carpool. Those lots will have signage on the day of the show. PLEASE DO NOT PARK IN THE BIKE LANE (VIOLATORS MAY BE SUBJECT TO FINES/TICKETS). There will be shuttles running up and down Riverside Drive to give people additional methods of arrival.
EVENT SCHEDULE: Doors open at 6pm. Food and beverage service begins at 6pm. Opener goes on 7pm, Michael Franti & Spearhead will at 8pm. This an all ages show and children 12 and under are allowed in for free.
FOOD & BEVERAGE: Salvage Station's kitchen and food truck will be available as well as food truck options for this event. Alcohol may be purchased with a wristband donation for all persons 21 and over.
WHAT CAN YOU BRING: sunscreen, refillable water bottles (must be empty upon arrival), certified service animals with identification
WHAT CAN'T YOU BRING: outside food/beverages, folding chairs (unless needed for medical reasons), coolers, weapons, fireworks, pets (dogs, cats, etc.)
Performers
Date and Time
Location