[SOLD OUT] Medical Technical Writing in NY - Come Explore a Growth Segment...
Description
SOLD OUT
Join us Tuesday, November 18th from 5:30 to 8:30 pm at the Towpath Cafe! We are meeting up to learn about what's happening with Medical Technical Writing in New York. Come explore this growth area in our Technical Communication Profession with presenters Kelly Schrank and Roberta (Bobbi) Werner.
Kelly Schrank will share her experience growing a small editorial team remotely for an outsource provider whose client is a major pharmaceutical company. She'll provide some details about the types of documents she edits, the workflow and systems she works in, and how she brings not just her editorial background but her tech comm background to her position. For those thinking of getting into medical communication, she will offer some information on our sister organization AMWA and her experience with some of the certifications and certificates available from AMWA and BELS.
Bobbi Werner will focus on her experience as a Senior Technical Writer at Welch Allyn, Inc., a medical device manufacturer. She will also share a bit about her company, her Tech Comm team, and the challenges of writing in a regulated industry. She will discuss recent trends in the industry that have impacted her team and their work product. Bobbi's presentation will also showcase some of the user documents she and her colleagues create, several of which have won Summit awards at both the chapter and international level.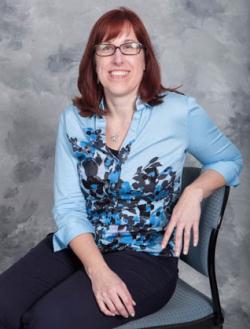 Kelly Schrank
has been a technical editor and writer for 18 years in a variety of industries. She is currently Senior Medical Editor for Med Communications, an outsource provider for a major pharmaceutical company, where her primary responsibilities include editing standard response documents and dossiers and managing her small editorial team.
A Senior Member of STC, she is a past STC chapter president, treasurer, secretary, member-at-large, and newsletter editor; she is currently co-chair of the 2015 Spectrum conference. As a member of AMWA, she is the AMWA-NY Chapter's New Member Liaison and she was on the 2014 AWMA Annual Conference committee. She has presented at the AMWA Annual Conference and STC national and regional conferences. She has a BS in English and an MA in Technical Communication and is a certified Editor in the Life Sciences (ELS).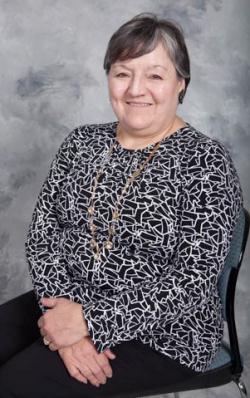 Bobbi Werner
holds a B.A. in English and Television, Radio, and Film and an M.A. in English from Syracuse University. She joined Welch Allyn, Inc., a medical device manufacturer, as a Senior Technical Writer in January 2008. She has won STC Summit awards at both the regional and international level for user documentation created at Welch Allyn.
Before moving to Welch Allyn, Bobbi was a Professional Writing Instructor at Syracuse University for nearly 20 years. Throughout her college teaching career, Bobbi worked as a freelance technical writer and corporate trainer for numerous clients in Central New York. In 2001, Bobbi left university teaching and accepted her first full-time technical writing position at Philips Broadband Networks/C-COR. Since 2003 (when C-COR left Central New York), Bobbi has worked full-time or on contract for Progressive Expert Consulting, SUNY-ESF, the Baptist Convention of New York, United Healthcare, Daly Communications, Sensis Corporation, Write-Logic, and Welch Allyn.
Bobbi is in her second term as vice president of the Rochester chapter and co-chair of Spectrum. She is also treasurer and program manager of the Central New York chapter. She lives in Baldwinsville with her husband Roger, children Nathaniel and Rachel, and Bassett Hound Bailey.
Reception Information:
Beginning at 5:30 pm, meet new STC members, see familiar faces and visit with long-time friends and business associates.
Event includes:
• Networking
• Dinner
• Presentation to start at 7:00 pm


Menu Choices:
• Traditional Chicken Pot Pie in Puff Pastry*
• Vegetable Wellington (Squash, Eggplant, Mixed Vegetables and Cheese in a Puff Pastry)*
• Prime Rib with a Baked Potato

* Includes Cottage Cheese and Fruit side dish
All meals will be served with rolls and butter, coffee, and tea.
Location:
Towpath Cafe
6 North Main Street
Fairport, NY 14450
RSVP:
Please RSVP no later by 3:00 pm Monday, November 17th.
Need more info? Please contact Marilyn Woelk at
programs@stc-rochester.org or eventcoordinator@stc-rochester.org.
This is a private, after-hours event.
--------------------------------------------------------------------
Contact Lori Meyer at membership@stc-rochester.org to get on the STC Rochester e-mail list. Members and non-members welcome! Use this link if you want to join STC. (Make sure to select the Rochester, NY Chapter): http://www.stc.org/membership