Description
**********THIS EVENT IS SOLD OUT AND THERE ARE NO TICKETS AVAILABLE AT THE DOOR!**********

Thank you to our incredible community for supporting this event. If you were unable to get a ticket for this one, please check out our upcoming events:
Pitching an Investor 101, April 11th, 2018 @ 6:30 PM, Hosted at Alley NYC
How to Use Cryptos like Cash, April 25th, 2018 @ 6:30 PM, Hosted at Kickstarter
Learn more about us at www.latinotech.co
****************************************************************************************************************************
JOIN US!
latinoTech is back for another startup pitch competition and we want YOU to be a part of it!
Join us at eBay NYC for our "Latinx Tech Pitch Night" on Wednesday, 3/28 @ 6:00 PM. It promises to be a fun night of product pitching and prizes!
We'll be showcasing a lineup of NYC's most diverse and innovative startups to share their story with a panel of investors and a live audience.
THE DETAILS:
Latinx Tech Pitch Night
Wednesday, March 28th, 2018
6:00-9:00pm
Hosted at eBay NYC
625 6th Avenue, New York, New York 10011
(btwn 18th and 19th St)
Please note: this event will be recorded.
EVENT SCHEDULE:
6:00 PM Registration, Food & Networking
6:30 PM Welcome & Opening Remarks by eBay
6:45 PM MC & Judge Introductions
7:00 PM Startup Pitches
8:00 PM Audience Voting & Judge Deliberation
8:20 PM Winners Announced
8:30 PM Networking
9:00 PM Event Ends
MEET THE INVESTORS JUDGING THE PITCH NIGHT: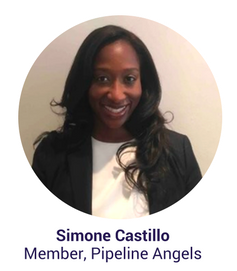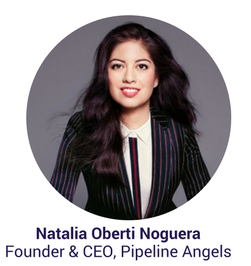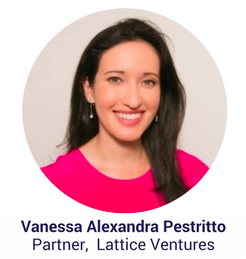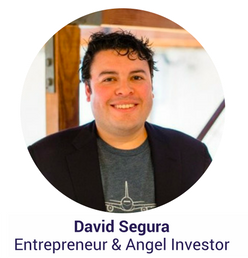 TICKETS:
General Admission: $10
Seating is limited and past events have SOLD OUT. Don't delay - get your ticket today!
Your ticket includes admission to the competition, the chance to network with other founders, techies, and VCs, and of course - drinks and delicious food!
WANT TO PITCH YOUR STARTUP?
Selected startups will participate in a pre-pitch prep night on Monday, 3/26 and be part of the competition at eBay on 3/28.
EXPERIENCE THE PITCH NIGHT:
Photos and Video:
Check out thephotos from our pitch night at Microsoft and thisvideo from our very first competition at Tumblr.
Words from our last LatinX Pitch Night Winner:
"Before we pitched at latinoTech, I was planning to get a job. But after this experience, we feel more confident to send our deck to investors. From the interest we got from pitching, there is the potential we might raise a round of funding — which means I can work on my company full-time."
ABOUT LATINOTECH:
latinoTech is an ambitious community, like no other, of Latinx professionals, founders, and investors in tech. We're committed to helping each other advance and building a strong legacy of influence and leadership in the tech sector.

latinoTech provides Latinx tech professionals with the opportunity to explore emerging technologies and develop their skills in those cutting-edge fields. We also work closely with Latinx founders and investors to help our tech startup raise capital and scale their business.
FREQUENTLY ASKED QUESTIONS:
Who can apply to pitch?
Founders and startup teams of all backgrounds, verticals, and stages of development are encouraged to apply. Our goal is to showcase our diverse startup community, so tell us your story here!
Who should come to this event?
Founders, investors, tech enthusiasts, and anyone who loves a good spirited competition should join us for this evening.
What are the prizes?
Prizes for this competition are to be announced; however, prizes from past pitch nights have included meeting with VCs, free coworking space, and media coverage. (Please note: while our judges are investors, this competition is for fun, not for investment.)
How can I sponsor this event?
latinoTech is a volunteer-based organization and relies on the support of our partners to continue our mission of strengthening LatinX leadership in tech. If you are interested in sponsoring this event, please contact us at team@latinotech.co
How can I get discounts and promotions for future latinoTech events?
Join our mailing list here and follow us to stay in the loop with all things #latinoTech
// Twitter (twitter.com/latinotechny)
// Instagram (instagram.com/nylatinotech/)
// Facebook (facebook.com/latinotechny/)
// LinkedIn (linkedin.com/company/ny-latino-tech)