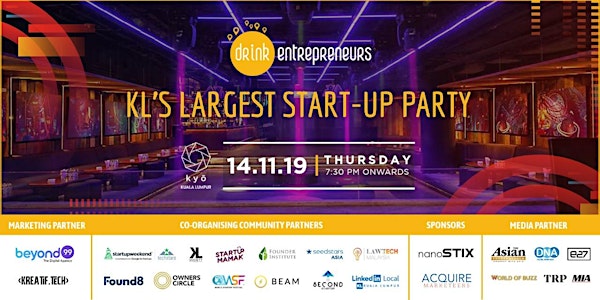 *Sold Out* ~ KL's Largest Startup Party at Kyo, Mandarin Oriental
When and where
Location
Club KYO KL Mandarin Oriental Hotel Basement 2&3 Kuala Lumpur City Centre Kuala Lumpur, Wilayah Persekutuan Kuala Lumpur 50450 Malaysia
Description
We welcome you to KL's Largest Startup Party hosted at the most exclusive nightclub in KL - Kyo at Mandarin Oriental Hotel, KLCC!
~Register Now for Free Entry before it is too late - 700 tickets was snapped up in less than 3 days from launch ~ http://mystartupparty.com/ ~
We want to celebrate with you, Drinkentrepreneurs Malaysia's 5th Year Anniversary. It will be a laid back evening with like-minded people over a drink. No agenda for the night, just a great time.
As tradition goes, we love "Bringing the Community Together" which is the theme for KL's Largest Startup Party 2019.
We are expecting over 600 people to attend the biggest party in the entrepreneurial community for the year.
Drinkentrepreneurs is the premiere after-party organiser for leading tech conferences (Echelon, Wild Digital, Malaysia Tech Week, etc) over the last 5 years with Kuala Lumpur being the largest global chapter with a membership base of 15,000!
----------------------------------------------------------------------------------
"Bringing the Community Together" with our Co-Hosts
Techstars, LinkedIn, World Startup Festival, Founder Institute, Seedstars Asia, StartupMamak, Found8, Beam, Owners Circle, Second Startup, KL Society, World of Buzz, The Asian Entrepreneur, e27, Beyond99 and Marketing in Asia.
Who will be at the party?
Attendees will range from startups (E.g. Fave, iflix, dahmakan, PurelyB, Carsome, Policy Street, Common Ground etc.) venture capital funds (E.g. Global Founders Capital, Gobi Ventures, Captii etc.), government agencies (E.g. MDEC and MaGIC), accelerators (E.g. ScaleUp Malaysia, 1337 Ventures etc.) and professionals and many more.....
Come join us on
Thursday, 14th November at the BIGGEST party of the year!!
---
⭐ Free Entry: 700 Free Tickets Available, only if registered on Eventbrite.
⭐ Walk In's: Door Fee: RM50. Will not be entertained if the event is sold out.
~ 2018 Event Sold Out One week before the event, with over 700 people signed up. Don't miss out ~
---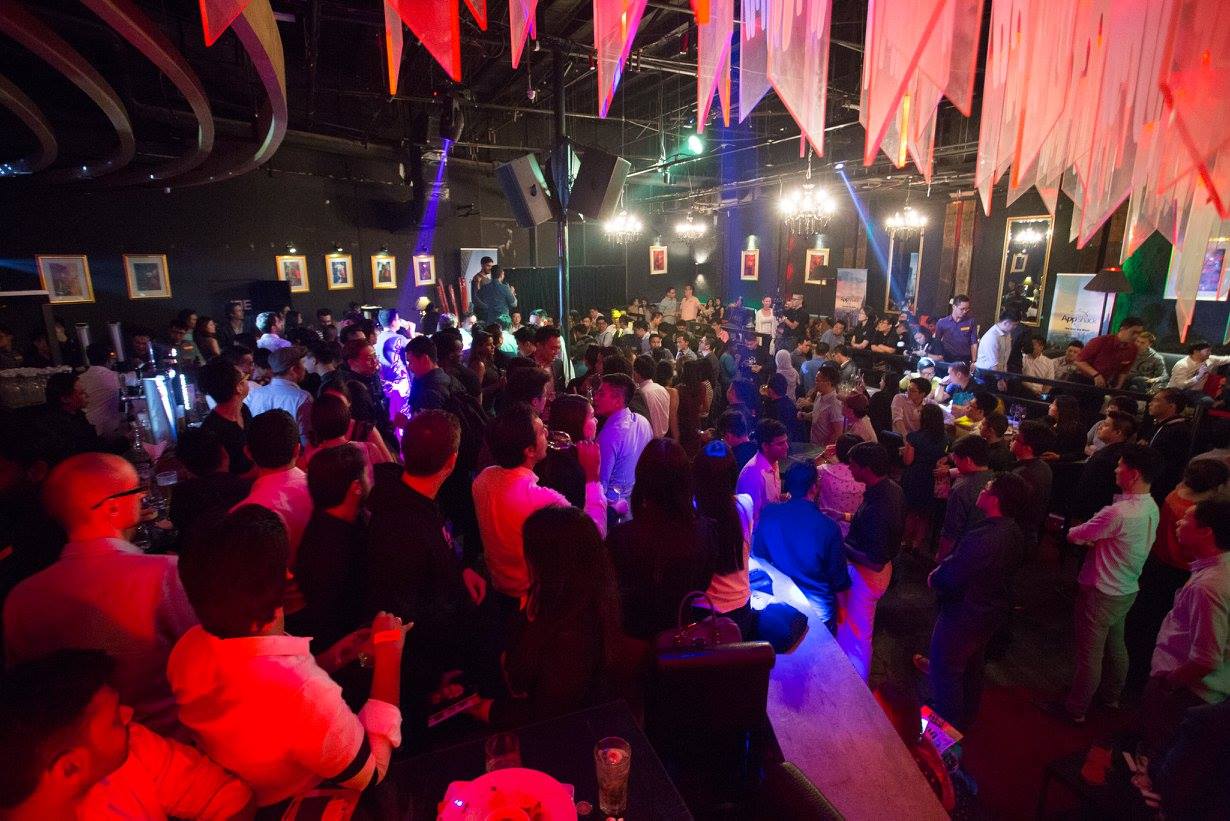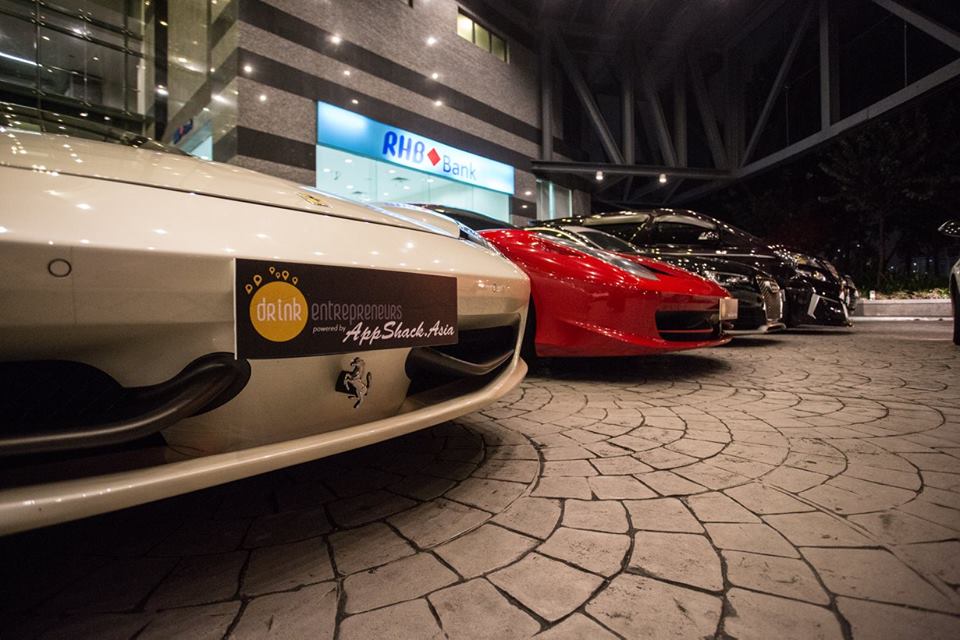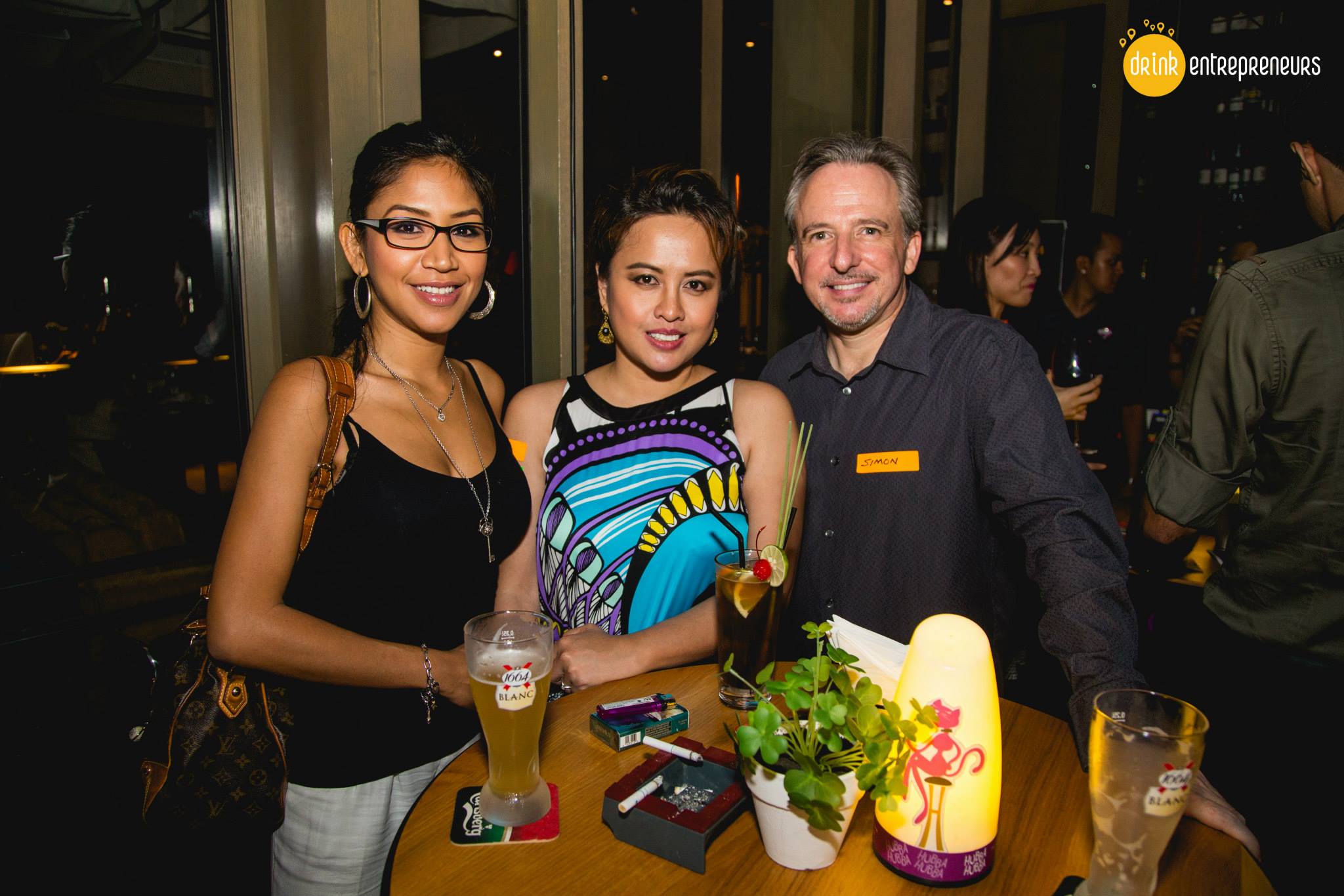 ---
Co-organising Community Partners
- Found8 -

Beyond coworking, Found8 is home to a thriving and collaborative community with over 1,000+ members across Singapore and Malaysia. As Asia's Leading Innovation Ecosystem, Found8 is in the business of creating change, advancing communities and accelerating growth.

https://www.found8.com/

_____________________________________
- World Startup Festival -

WSF aims to be the governing body and a federation for the startup community worldwide. WSF believes that the global startup ecosystem needs an overarching governing structure and a strong support ecosystem in every region, in order to create more successful businesses in the era of the 4th Industrial Revolution.

https://wsfhub.org/index.html

_____________________________________
- Owners Circle Asia -

Owners Circle is a Business Transformation Specialist on a mission to empower entrepreneurs to Fastrack their business for exponential growth. We help companies achieve their potential through tried, tested and proven scale-up strategies, modeling the fastest-growing 10X businesses in The New Economy.

https://ownerscircle.asia/

_____________________________________
- BEAM -

BEAM is a platform to support and empower entrepreneurs with access to the right connections, capital, consultancy, coverage, and more.

www.beam.biz

_____________________________________

- Second Startup -

The Second Startup is an initiative by TE4P established since 2016 to grow tech startups in Malaysia and Asia.

https://secondstartup.com/
_____________________________________

- Startup Weekend KL -

Startup Weekend is a global network of passionate leaders and entrepreneurs on a mission to inspire, educate, and empower individuals, teams and communities. Come share ideas, form teams, and launch startups.

- Powered by Techstars -

Techstars is a Worldwide Network that helps entrepreneurs succeed.

www.techstars.com
_____________________________________

- StartupMamak -

StartupMamak is a community for tech startup explorers, talents and founders to exchange knowledge and connections.

www.facebook.com/groups/startupmamak

_____________________________________
- Founder Institute -

The Founder Institute is the world's largest pre-seed startup accelerator, having helped launch over 4,000 companies across 185+ cities and six continents.

https://fi.co/
_____________________________________
- LinkedIn Local Kuala Lumpur -

#LinkedInLocal is a series of networking events spreading its wings around the world where LinkedInners like you and me, can meet up for no other reason than getting to know each other, to inspire, motivate and grow each other collectively.

https://www.linkedin.com/company/linkedinlocalkl/

_____________________________________
- Seedstars Asia -

Seedstars Asia bridges the gap between ecosystems and connects regional stakeholders to promote and foster entrepreneurship & technology in emerging markets as way to impact people's lives & reach the Sustainable Development Goals (SDGs). An event with the purpose to shape the future of Asia!

https://www.seedstarsworld.com/

_____________________________________
- KL Society -

KL Society is a non-profit organisation dedicated to nurture a generation of global-minded Malaysian leaders. Its mission is to build the bridge between Malaysia and the world by promoting global engagement. Inspired by the U.S.-based Foreign Policy Association (FPA), KL Society seeks to encourage the Malaysian public to be more involved in international relations. We do this through 3 pillars of ICE (Inform, Contribute, Engage).

http://klsociety.com/
_____________________________________
Marketing Partner

- Beyond99 -

BEYOND99 is performance based, data-driven digital marketing agency in Malaysia & Canada that works as outsourced CMO and helps your business grow

https://www.beyond99.com/

_____________________________________
Videography + Photogaphy Partner
- Kreatif.Tech -
Homegrown talent with experience in creating videos for exclusive events in Kuala Lumpur. We are proud to have them covering our events.

- Syed Ak Albar -

An up and coming talent in the scene will be covering photography and videography for the night

https://www.flickr.com/photos/syedakalbar/
https://vimeo.com/user3682591
---
Media Partners
- World of Buzz -

WORLD OF BUZZ is the #1 Urban English news site in Malaysia that delivers you the best in Entertainment, Life, Tech and Viral news.

_____________________________________
- Marketing in Asia -

Marketing In Asia is an emerging op-ed marketing magazine that empowers Asia with marketing ideas. Being a community-driven magazine, our vision is to expose as many great but underrated marketers to the world via encouraging them to share their personalised thoughts, experience, ideas, insights and how-to to the world through their writing.

_____________________________________
- The Asian Entrepreneur -

It is an international business magazine that is widely known for its global coverage of Asian entrepreneurship and the Asian startup scene. The Asian Entrepreneur will be attending this event with the intention of profiling and covering notable startups and entrepreneurs. This would be a great opportunity for those attending who are seeking greater media and market exposure.
---
- What is DrinkEntrepreneurs? -

Initially launched for fun in Paris, DrinkEntrepreneurs has gone global with events organized in 40+ cities such as Shanghai, London, San Francisco, Buenos Aires and our very own Kuala Lumpur which is the largest chapter in the world! DrinkEntrepreneurs is co-created by you and all the people that make every event different and special. We endorse no specific format, so there are no name tags, stuffy environments or boring presentations. You'll be there to laugh and learn, to socialize and network. So far, we've motivated a greatly diverse group of amazing individuals to become regulars and ambassadors of DrinkEntrepreneurs and connected hundreds of people in meaningful ways. We like to think that DrinkEntrepreneurs is not just an event - it's a movement that has become the key connector for local entrepreneurship scenes.
See you there! And don't forget to invite your friends! ;)

The DrinkEntrepreneurs Society -
facebook.com/mydrinkent

- Drinkentrepreneurs in KL -
Malaysia's Leading Entrepreneurial Networking Platform