Event Information
Location
PubNub
725 Folsom St
San Francisco, CA 94107
Description
The event starts with a Networking Reception where food and beer will be served.
Understanding user behavior is key to the success of your startup.
We have invited 6 (six) world class behaviorists from Airbnb, Irrational Labs, Jawbone and Walmart to discuss current user behavior problems they have at their company.
They will collectively brainstorm solutions in front of the audience.
This is a RARE occasion to get inside the mindset of some of the most successful companies and understand how they are using user behavior to solve real business problems.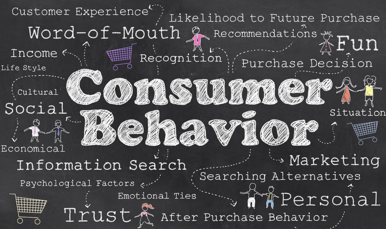 Our experts will enjoy dinner and wine on the stage, while having an engaging discussion around some very interesting user behavior issues.
---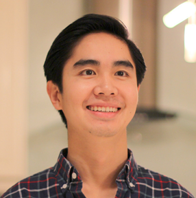 Kelvin Kwong
Product Manager, Jawbone
Kelvin Kwong is PM at Jawbone where he focuses on behavior change and habit formation.
Previously he was at Amazon as well as an investor.
Feel free to heckle him @kelvinskwong.
---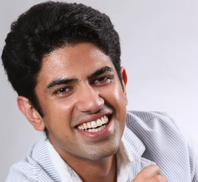 Om Marwah
Cognitive scientist, Walmart Labs
Om Marwah has been listed in 2015 "Forbes 30 under 30" in technology.
He combines cognitive science with big data to drive customer targeting at Walmart Labs.
His focus is to understand how the mind interacts with the social and cultural environment to produce desired behavior.
This allows him to reinvent how Twitter, transaction data, or even weather can be used to influence how we buy.
---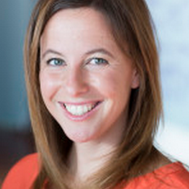 Kristen Berman
Founder, Irrational Labs
Kristen Berman co-founded Irrational Labs with leading behavioral economist Dan Ariely (180,000 followers on Linkedin).
Kristen co-authored with Dan Ariely and Jason Hreha the book "Hacking Human Nature for Good", a practical guide to changing human behavior.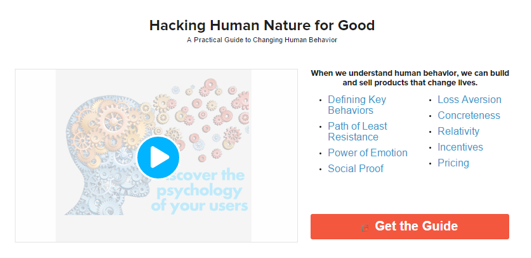 Kristen works with companies like Kiva Zip, Fidelity, and Lyft as well as nonprofits.
Kristen is the founder of StartupOnomics, the top behavioral economics conference in San Francisco, Dublin and Tel Aviv.
She is a mentor to Code for America incubator, Genr8tor incubator and the startup Loop.
---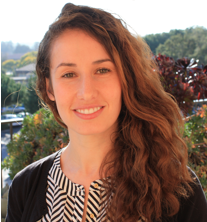 Bella Rozenkrants
Lead Behavior Researcher, Irrational Labs
Bella is a lead researcher at Irrational Labs and author of many whitepapers on financial decision making.
She currently is finishing her PhD in consumer behavior at the Graduate School of Business at Stanford University this June.
Previously, she served as an advisor on behavioral economics at XSeed Capital, a venture capital firm in Silicon Valley.
---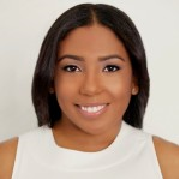 Wendy De La Rosa
Lead Behavioral Strategist, Irrational Labs
Wendy De La Rosa focuses on designing user and employee experiences using behavioral theories for Irrational Labs.
Wendy is also a research consultant for The Wharton School at the University of Pennsylvania. She collaborates with Dr. Adam Grant on research and application projects related to organizational behavior, employee motivation and burn-out.
In her spare time, Wendy leads two monthly behavioral economic series in New York and San Francisco.
She is also the writer of the behavioral economics blog, Madder Minds.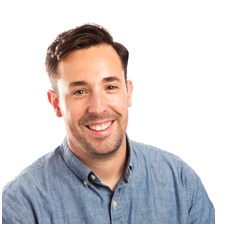 Mathew Pearson
Behavioral Economist, Airbnb.
Mathew Pearson is a behavioral economist at Airbnb.
Matthew focuses on user experience, particularly as it relates to social interaction, cooperation, and trust.
---
EVENT SPONSORS:
Sinch - real time communications platform that makes it easy for developers to add voice, SMS, verification, and instant messaging to apps with just a few lines of code.

PubNub - enables developers to rapidly build realtime apps that scale globally, without worrying about infrastructure.
Founders Floor - Co-working accelerator for startups and entrepreneurs. Office space, partnerships and funding opportunities
SPONSOR OFFER: Free coworking day
Apply here: http://foundersfloor.com/freeday
Procopio - Ranked among the 2014 Best Law Firms by U.S. News & World Report
Lifograph - The encyclopedia of people and companies in Silicon Valley and tech
FREE BETA SIGN UP: http://www.lifograph.com
---
BY PARTICIPATING IN THIS EVENT AND IN ANY OTHER LIFOGRAPH EVENTS YOU AGREE TO THIS LIABILITY DISCLAIMER:
No liability insurance is provided for the protection of individuals, groups, organizations, businesses, attendees, speakers or others who may participate, in any capacity, in events organized, co-organized, promoted and/or sponsored by Lifograph ("Lifograph Events"), whether free or paid events.
In consideration for your participation in Lifograph Events, you do hereby release and forever discharge Lifograph, Inc., and its officers, board, employees, and agents (collectively, "Lifograph"), jointly and severally, from any and all actions, causes of actions, claims and demands for, upon or by reason of any damage, loss or injury, which hereafter may be sustained by participating in Lifograph Events.
This release extends and applies to, and also covers and includes, all unknown, unforeseen, unanticipated and unsuspected injuries, damages, loss and liability and the consequences thereof, as well as those now disclosed and known to exist. The provisions of any state, federal, local or territorial law or statute providing that releases shall not extend to claims, demands, injuries, or damages which are known or unsuspected to exist at this time, to the person executing such release, are hereby expressly waived.
By participating in Lifograph Events, you hereby agree on behalf of your heirs, executors, administrators, and assigns, to indemnify Lifograph from any and all actions, causes of actions, claims and demands for, upon or by reason of any damage, loss or injury, which hereafter may be sustained by participating in Lifograph Events in any capacity.
By allowing you to participate in Lifograph Events, Lifograph does not assume any risk or admit any liability in connection with these events. You expressly assume all risk of any injuries or damages caused by any person or entity for any reason during the Lifograph Events or related activities, including, but not limited to, the negligence of Lifograph or any other person.
You understand that at Lifograph Events or related activities you may be photographed or videotaped. You agree to allow your photo, video, or film likeness to be used for any legitimate purpose by the event hosts, producers, sponsors, organizers, assigns, and/or by anyone involved in the event in any capacity.
This Disclaimer shall be construed broadly to provide a release and waiver to the maximum extent permissible under the applicable law.
Date and time
Location
PubNub
725 Folsom St
San Francisco, CA 94107
Organizer of SOLD OUT: How to change user behavior - Experts from Airbnb, Irrational Labs, Jawbone, Walmart