Event Information
Location
Trinity Workbench @ Bank of Ireland
Hamilton Building (Pearse St entrance)
Trinity College
Dublin 2
Ireland
Description
***SOLD OUT!***
Join our waitlist now! Don't miss your chance to still grab a ticket!
Growth Hacking Evening @ Trinity Workbench
RockBoost, the Dutch Growth Hacking agency will be travelling to Ireland for the first time to host a FREE Growth Hacking Evening to share their knowledge with the Dublin startup community.
What is Growth Hacking?
A data-driven process of rapid experimentation across marketing channels and product development to identify the most effective and efficient ways to grow a business.
An unending quest to effectively engage a company's user base by carefully tailoring offers to what customers are already asking for.
What will you get out of it?
RockBoost's Lead Growth Hacker and internationally renowned speaker, Chris Out, will give a short presentation on The 7 Pillars of Growth Hacking and how growth hacking principles can be implemented in companies of any size to increase traffic, customers and revenue.
The 7 Pillars of Growth Hacking
1. Mindset
Embrace the growth and systems mindset. A simple shift in your mindset can give your organisation an enormous business advantage over your competitors.
2. Team
Build a growth hacking team within your organisation. A depth of knowledge specialising in one or two key areas and breadth of knowledge covering a wide array of skills.
3. Measurement
Use the correct software and techniques to precisely measure data through your sales funnel. Get accurate data on your ROI and actionable insights to increase your revenue.
4. Listen to your market
Listen carefully to your target market. Use psychological principles to know your audience better than they know themselves!
5. Product/ market fit
Constantly experiment and iterate, tailor your product to your customers' needs. Build products your customers cannot live without!
6. Traction channels
Discover 19 traction channels to grow your business and increase your revenue. Identify the ones that best reach your target market and exploit them maximally!
7. Optimization
Develop hypotheses and constantly optimize through A/B testing and creative experimentation. The key to growth hacking to test, test and keep testing!
Who is it for?
Entrepreneurs
CEOs
Marketers
SMEs
Startups
Location
Trinity Workbench @ Bank of Ireland
Friday 10th February 2017
Time: 16.00 - 18.00
About RockBoost
Founded in 2014 by Chris Out, RockBoost was the first growth hacking agency in The Netherlands and has successfully implemented growth hacking in 70+ companies.
Applying growth hacking principles, RockBoost has grown from a company of 3 people to an international team of 20 in just two years and is rapidly expanding.
The RockBoost mission is to educate and to implement growth hacking in innovative companies to unlock their growth potential.
What our previous attendees said:
"I really enjoyed seeing how much knowledge there is behind growth hacking. Most people use it as a buzzword and call themselves growth hackers. In my opinion, RockBoost managed to transform it into a word that perfectly describes what is necessary to grow a business." - Sebastian, Helloprint
"It was a mind reset, like a button on a computer. A lot of useful insights and a great opportunity to have a panel discussion with your colleagues." - Igor, Helloprint
Some of our clients: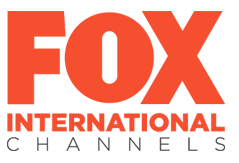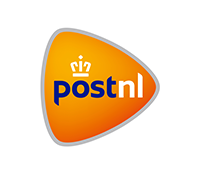 FAQs
How can I contact the organiser with any questions?
Please get in touch with ben@rockboost.com for any further information.
Date and Time
Location
Trinity Workbench @ Bank of Ireland
Hamilton Building (Pearse St entrance)
Trinity College
Dublin 2
Ireland