** SOLD OUT ** Google Local Marketing Intensive Hands-ON Google "PLACE PAGE" Creation and Optimization 1 Day Workshop in Fort Lauderdale Call 954 741 4111 for last minute cancellations.

Saturday, April 14, 2012 from 9:15 AM to 4:45 PM (EDT)
Event Details
**** SORRY WE SOLD OUT - CONTACT ME TO SEE IF THERE IS A LAST MINUTE CANCELLATION - This is now the 3rd time out of 3 this event has sold out. This is most likely the only Google Places full day workshop I do in 2012 for South Florida. If you are shut out check to see if there is any last minute opening by calling 954-741-4111. ****

Changes in Google's search results have opened tremendous opportunities up for businesses that serve LOCAL customers.
Do you want to be one of the "Lucky 7" Listings that appear on the first page of Google for LOCAL searches where the "MAP" appears when a prospect types on Google:
"YOUR CITY + YOUR SERVICE"
examples: fort lauderale plumber or miami accountant or palm beach defense attorney etc etc
If so, then in this unique full day, hands-on intensive, serious business owners-only workshop, you'll not only learn how to optimize your Google Places Listing but you will bring your laptop and do the work right then and there so when you leave, you've accomplished much of what you need to do to appear on Page 1.
WHO SHOULD ATTEND:
Anyone who goes to Google right now, and types "your city your service" (example:  fort lauderdale dentist) whose business either does not appear on the first page and MAP, or does not appear highly on the first page and Map (called the Local Business Results) then this workshop is a MUST ATTEND! For those who prefer to outsource this task, contact us about our "done for you" service.

WHAT YOU WILL ACCOMPLISH:
You will leave having created and optimized your business' Google "Place Page" listing. You will need a laptop that is Wi-Fi/Internet capable so you can do all the things necessary during the event to "Git-R-Done!"
Due to what it takes to CRUSH your competitors and DOMINATE page 1 for LOCAL GOOGLE SEARCHES, we will be conducting 1 pre-event live webinar training to help you prepare for the live event. If for any reason you miss it, no problem it will be recorded. This webinar is included at no additional charge.
TOPICS COVERED:
Google Place Page Ranking Factors in DETAIL
Listing Steps and Place Page Listing Components
Keyword Research and "Category Selection"
The Effect of Web Site SEO (Search Engine Optimization) on Your Place Page Ranking & SEO Strategies to Increase Place Page Ranking
Getting Listed With the 3 "Data Providers" (these are NOT Bing or Yahoo, they are the data aggregators and most people do not know who they are but listing PROPERLY with them can skyrocket your rankings due to increased trust Google puts on them.)
What Version of Your "NAP" (business Name, Address & Phone #) Should You Use?
Geo-Tagging and Keyword Tagging of Your Images
How to Create a FREE Video and Place it on YouTube
YouTube Video Optimization to Appear top of YouTube (the #2 Search Engine today) for keyword searches for your services.
Service Area Selection for maximum ranking
Creating a Coupon / Offer For Your Business
How to Find and Get "Citations" to Increase Your Traffic and Ranking
Customer Reviews - Tactics for Getting Positive Reviews & What NOT to Do
Advanced Tactics to Rank Higher for Hyper Competitive Industries

Other Topics Covered:

Dealing With Duplicate Listings, Multi-Location Businesses & How to Get on Page 1 For Cities Outside of Your Location's Display Radius, Various "Secret" Tricks of the Trade, Recommended Local Search Resources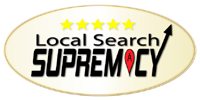 BUSINESSES THAT SHOULD ATTEND 
Dentists, Audiologist, Various Medical Companies 
Attorneys, Accountants, Consultants
Plumbers, Electricians, Air Conditioning
Restaurants (all types), Bars/Clubs
Janitorial Cleaning Services, Carpet Cleaners, etc.
Retail Stores (just about all of them)
Realtors and Related Real Estate Services (Home Inspectors, etc.)
Landscapers, Lawn Services, Pool Services
Karate Studios, Dance Studios, Gyms, Etc.
And Many, Many, Many, Many, Many, Many Others that serve LOCAL customers 
So this most likely means YOUR BUSINESS!
BONUS - ALL ATTENDEES WILL RECEIVE THE "Local Search SUPREMACY" Video Training Course (a $287 Value) which covers everything in the live workshop plus how to get listed with Bing Local, Yahoo Local and other sites to help you generate even more traffic, leads, sales and a higher position for your Google Place Page Listing.
2ND BONUS - "Web Site Conversion Optimization: How to Turn More Visitors to Leads and Sales" - Video Training Course ($97 Value, yours free when you register.) 
3RD BONUS - Autographed Copy of Vince's First Book - "The Internet Marketing BlackBook"
YOU WILL NOT BE LEFT HANGING AFTER THE WORKSHOP!
In addition to you receiving the Video Training version of the course, you'll also get 2 live group coaching / Q&A calls after the workshop. This is where you can ask questions, we can review a listing or Web site live on the call, we can provide any new strategies, etc. This is a $100 value, which you get with your admission!
THIS COURSE IS SO GOOD, SO DETAILED, YOU CAN ACTUALLY USE THE INFORMATION TO START YOUR OWN LOCAL ONLINE MARKETING FIRM!
This will be a No Holds Barred, Nothing Held Back, Every Trick I Know event. I have a nearly 100% success rate in achieving Page 1 for Google Place Pages. But that's only because I "throw the book at it" and then I "include even the kitchen sink". In otherwords, if you aren't showing on page 1, it's because you either did something wrong or didn't do something (or didn't do many things). I reveal all the tricks in this event.
100% GUARANTEED
I guarantee everything I do. If you follow all my advice and attend the pre-event training, live event, go through the video training and the post event calls and still are not on Page 1 for your at least one of your desired search phrases I will personally continue to work with you until you do achieve page 1 at no charge. (this assumes a map appears for the search, if you do a search for "cityname service" and there is no map, then you should not attend this event because there are no place page listings on page 1 to begin with).
EVENT SPONSORS:
Broward County Chamber of Commerce, Startup Business Boot Camp, Business Events Florida, Martini Networking, Women's Prosperity Network and FastNetworker Speed Networking, South Florida Freelancer Network (SFFN).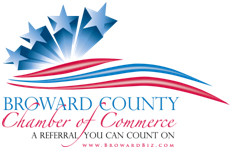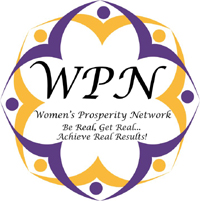 ABOUT YOUR INSTRUCTOR and CO-IMPLEMENTOR:
Your Instructor is Vince Gelormine, Author of "The Internet Marketing BlackBook" and author of "Guerilla Web Strategies" with a Special Forward by legendary Comedian Rodney Dangerfield. Vince founded the very first Internet Marketing Consulting firm in South Florida in 1993 and was the first to do full day "How to Do Business on the Internet" Seminars in 1994 (yes, 1994, see the article on the first page of the business section of the Sun-Sentinel below, if you zoom in you'll see the date was June 29, 1994). He is CEO of WebPromote, an Internet Marketing Consulting firm specializing in Google Local Marketing and also PPC (Pay Per Click) campaigns. Additionally, he is CEO of the Startup Business Boot Camp, a co-sponsor of this event.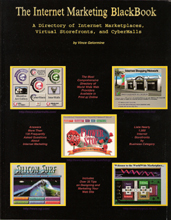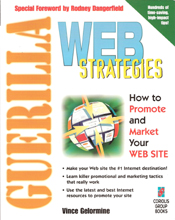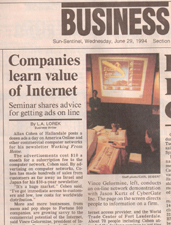 ATTENDEE REQUIREMENTS & NOTICES

This is a hands-on course. A Laptop with Internet capability is required (We will have Wi-Fi Access which is included in your admission,  your laptop just needs to be wi-fi capable). If you prefer, you may simply purchase the Video Training Course and work from a desktop PC at your own pace. The video training course covers everything in the Live Workshop and more.  Attendees of the live workshop must be computer literate. While this Workshop will be teaching advanced tactics and methods to achieve higher ranking for your Google Place Page for local searches, you don't need to be an internet marketing whiz to leave with your Place Page "tricked out" as the course is designed for business owners and managers. Snacks and Refreshments are included as well is lunch.  No registrations at the door. All registrations must be pre-paid to ensure adequate seating and pre-event preparation. If you have questions contact us for any clarification.

VERY LIMITED CAPACITY - DO NOT WAIT TO REGISTER
Since this is a HANDS-ON live workshop, attendance is limited to ensure a more personalized experience for you and adequate Internet bandwidth and power outlets. This workshop has SOLD OUT in advance EVERY TIME IT HAS BEEN HELD! When this workshop is full, it's full. If you register and cannot make it, you will still receive the Video Training Course, the Live Coaching / Q&A Calls and may attend a future workshop with your Rain Check credit or you can attend a live multi-week online version of the course. Therefore, you have no risk to registering now.
WHAT YOU GET FOR $287 - RECAP
Ticket to the full day live event
"Local Search Supremacy" Video Training Course - INCLUDED
Snacks/refreshments  - INCLUDED
Catered Lunch - INCLUDED
Guest Speaker During Lunch on Advanced Social Media Marketing - INCLUDED FREE
Autographed Copy of Vince's Internet Marketing BlackBook
Pre-Event Webinar (recorded in case you miss them)
2 Post-Event LIVE Group Coaching Q&A Calls (recorded in case you miss them)

Bonus Video Training Course: "Web Site Conversion Optimization: How to Turn More Visitors to Leads and Sales"
CAN'T MAKE IT?
If you are saying to yourself, WOW, this is awesome and I really want to attend to get my business not just "on the map" but to dominate it to generate needed leads and sales that are more pre-qualified than most other marketing methods but you cannot make this event date, contact me to purchase the video training course and get the other bonuses including the post-event live coaching calls. If you'd prefer my "done for you" service, where I do all the work, contact me as well (keep in mind the pricing for that is more than 3x this course investment and well worth it.) I do this course to help those businesses who are on a budget and who have the time and interest to do it themselves. If you are not sure you can make it then see my note above, that you have no risk to registering. Don't be shut out. You'll still get all the training you need regardless.
CANCELLATION POLICY:
Due to space requirements, food pre-ordering, printing costs, etc. tickets are NON-REFUNDABLE.
QUESTIONS?
Call Vince at the Startup Business Boot Camp at 954-741-4111 or 1-877-BizNation.

Have questions about ** SOLD OUT ** Google Local Marketing Intensive Hands-ON Google "PLACE PAGE" Creation and Optimization 1 Day Workshop in Fort Lauderdale Call 954 741 4111 for last minute cancellations.?
Contact WebPromote, Inc.
When & Where

Hyatt Place Plantation Hotel
8530 W Broward Boulevard
Plantation, FL 33324


Saturday, April 14, 2012 from 9:15 AM to 4:45 PM (EDT)
Add to my calendar
Organizer
WebPromote, Inc.
Since 1997, WebPromote has provided training, consulting and "done for you" Internet marketing services.
** SOLD OUT ** Google Local Marketing Intensive Hands-ON Google "PLACE PAGE" Creation and Optimization 1 Day Workshop in Fort Lauderdale Call 954 741 4111 for last minute cancellations.