Description
This event is SOLD OUT, tickets will not be sold at the door. Please join the waitlist to get in line for any released tickets. You will be notified by email and phone if tickets become available.

Doors: 6:30pm
Show Start: 7:30pm
Show End: 9:30pm
---
Global Glue Project's vision is a happier planet fueled by healthier relationships. GGP shares the tools and secrets of sticking together through short documentary films, workshops, and events.


Dr. Stan Tatkin and Bruce Tift, MA, LMFT, two leading voices in couple therapy will take part in a Glue Talk with Gillian Pierce, co-founder of Global Glue Project and Diane Israel at eTown. A Glue Talk is an evening of Global Glue Project films of couples sharing their wisdom, inspiring talks by relationship experts, and community conversation about sticking together.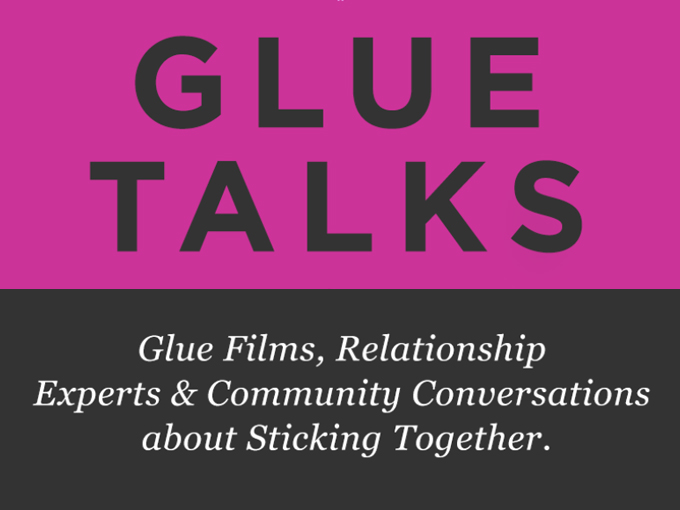 ---
Dr. Stan Tatkin, PsyD, MFT, is the author of Wired for Love, Your Brain on Love and Love and War in Intimate Relationships. Tatkin is an assistant clinical professor at UCLA and developed the Psychobiological Approach to Couple Therapy (PACT).

Bruce Tift, MA, LMFT is the author of "Already Free: Buddhism Meets Psychotherapy on the Path of Liberation." He has a special focus on using intimate relationships as a pathway to spiritual awakening. Bruce Tift invites his clients to use the irritations inherent in intimate relationship as an opportunity for presence, personal responsibility, and connection.


---