[SOLD OUT] Fuckup Nights Toronto x Slack: A Journey of Failure Through Her...
Description
We are SOLD OUT at space capacity.
Here are some of our other (just as awesome!) upcoming events:
August 27th: Fuckup Nights Toronto: Blockchain & Failure themed event at Sandbox by DMZ
September 19th: Fuckup Nights Toronto Vol XXVII at Shopify
---
Data shows that women respond to failure differently than men. When women make mistakes, they're more likely to interpret the setback as a sign they lack ability. Men, on the other hand, tend to attribute failure to more controllable circumstances.
Our perception of failure impacts how quickly we bounce back and start up a new project or business. Failing well is a skill. That's why we've teamed up with Slack to host a special event featuring an amazing all-women roster of speakers sharing their failure stories and lessons learned.
This event and community is open to everyone!
WTF is Fuckup Nights?
Failure is a part of any success story, but we don't talk about it enough. We've all been to plenty of events where people tell you how they hacked, hustled, and created their success, but very few where someone gets up and says "I totally messed up, and this is what you can learn from it."
Fuckup Nights Toronto is part a global speaker series and community where stories of failed businesses and projects are shared in 300+ cities. Each speaker is given 10 minutes and is able to use 10 images. After each speaker, there's a Q&A session, as well as time for mingling and drinks!
What is Slack?
Slack is a collaboration hub where you and your team can work together to get things done. From project kickoffs to budget discussions, and to everything in between — Slack has you covered. Slack is where work flows. It's where the people you need, the information you share, and the tools you use come together to get things done.
This event is in partnership with Slack's Women's Employee Resource Group (ERG). Through recruiting and networking events, guest speakers, internal mentoring relationships, workshops and more, the ERG has created new opportunities for women to advance their skills, elevate their profiles and bring more talented women into Slack.
---
Agenda:
6:30 - 7:15 pm: Registration, meeting fellow fuckuppers, drinks and food (included with your ticket!)
7:15 - 8:45pm: Fuckup presentations + Q&A

8:45 - 9:30pm: More drinks, more mingling with fellow fuckuppers
The Speakers:
Pauleanna Reid
Senior Contributor at Forbes, Founder and Celebrity Ghost Writer at WritersBlok, Co-Founder and Millennial Mentor at New Girl On The Block.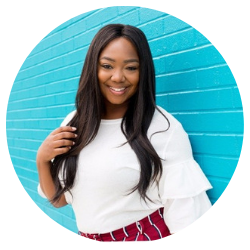 Learn more about Pauleanna here.


Kat Gaskin
Founder of The Content Planner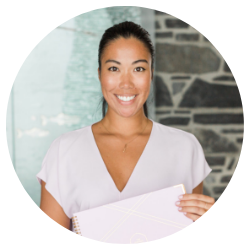 Learn more about Kat here.
Alexis Dean
Founder & Lead Steward of The Dovetail Community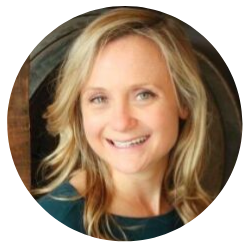 Learn more about Alexis here.
Co-Hosted by:
Marsha Druker
Founder & Director at Fuckup Nights Toronto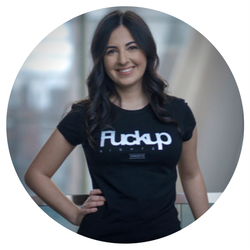 Learn more about Marsha here.
Sam Chizanga
Doer at Slack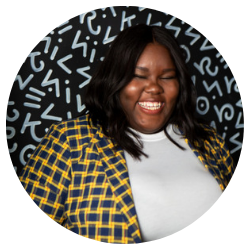 Learn more about Sam here.
Hey you! Yes, you :) We're always on the lookout for great speakers with epic fuckups to share. Fill out the speaker submission on our website and we'll be in touch!
Join the conversation:
#FuckupNightsTO

Lead Partner

---
Terms & Conditions
* * Filming & Photography Notice * *

By attending Fuckup Nights Toronto, you enter an area where photography, audio, and video recording may occur.

By entering the event premises you consent to interview(s), photography, audio recording, and/or video recording.

You consent to any of the above being released, publicized, exhibited, or reproduced to be used for news, web casts, promotional purposes, social media, advertising, inclusion on website and/or any other purpose by Fuckup Nights Toronto (operated by Muse Communications and Events), Fuckup Nights Global (Instituto Del Fracaso, A.C.), Slack, and its affiliates and representatives.

You agree to drink responsibly

Fuckup Nights Toronto reserves the right without refund or compensation to refuse admission to any persons whose conduct is disorderly or unbecoming.

Fuckup Nights Toronto may add, withdraw or substitute speakers and/or vary advertised programmes, event times, seating arrangements and audience capacity without prior notice.

Fuckup Nights Toronto may postpone, cancel, interrupt or stop the event due to adverse weather, dangerous situations, or any other causes beyond reasonable control.

As a Member of our community, you agree to act professionally, treat everyone with respect, and treat the event facilities with proper care. You agree that you are responsible for any accidents or damage that you cause. You also agree to not hold us, your local volunteer team, or any of the event supporters liable for any loss, damage, injury, or any other unforeseeable incident.

You realize that there are potential risks inherent in your participation in our Events. You freely and voluntarily accept and assume all such risks, dangers and hazards and the possibility of personal injury, death, violence, property damage or loss, during all the time of each event, resulting from activities during each event.

In consideration of approval to participate in each Event, you and any personal representative, hold harmless, release and forever discharge Fuckup Nights Toronto and Global, Slack, its organizers, attendees, volunteers, agents, trainees, contractors or employees from any and all actions, causes of actions, including negligence, claims and demands for damages, loss or injury, resulting from or arising out of your participation in the event.

You agree to sign Slack's NDA upon entry into their space
We want to ensure that this event is accessible to everyone. We have a few pay what you can tickets set aside in case the ticket price doesn't fit into your budget. Please get in touch and let us know if you'd like one.