Description
We are SOLD OUT at space capacity!
Fucked up and didn't snag your spot in time? Join us at our next event on February 13th!
WTF is Fuckup Nights?
Failure is a part of any success story, but we don't talk about it enough. We've all been to plenty of events where people tell you how they hacked, hustled, and created their success, but very few where someone gets up and says "I totally messed up, and this is what you can learn from it."
Fuckup Nights Toronto is part of a global speaker series where stories of failed businesses and projects are shared in 330+ cities and 86+ countries. Each speaker is given 10 minutes and is able to use 10 images. After each speaker, there's a Q&A session, as well as time for mingling and drinks!
---
Agenda:
6:30 - 7:00 pm: Registration, meeting fellow fuckuppers, drinks and food (included in your ticket price!)
7:00 - 8:30pm: Fuckup presentations + Q&A

8:30 - 9:30pm: More drinks, more mingling with fellow fuckuppers
The Speakers:
Jason Goodman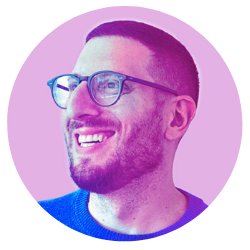 CEO and Founder of You X Ventures and Unicorn Dojo. Jason helps companies reach their goals through research and design while optimizing how teams can learn from one another.
Learn more about Jason here.


Shenaz Mohammed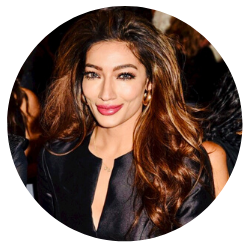 Founder at Fashion By Law. Shenaz is a branding consultant, business developer and Ontario Lawyer Licensing Candidate.
Learn more about Shenaz here.


Marc Champagne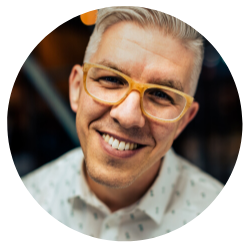 Host of Behind the Human podcast and Co-Founder of Kyō, a digital journaling app powered by reflective questions. Marc advocates for helping people level up their Mental Fitness.
Learn more about Marc here.
Hosted by:
Marsha Druker
Founder & Director of Fuckup Nights Toronto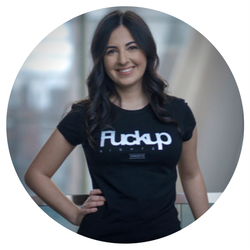 Learn more about Marsha here.
*New location: We are at Shopify's new space at 620 King St W! Don't fuck up ;)
Join the conversation:
#FuckupNightsTO
---
Terms & Conditions
* * Filming & Photography Notice * *

By attending Fuckup Nights Toronto, you enter an area where photography, audio, and video recording may occur.

By entering the event premises you consent to interview(s), photography, audio recording, and/or video recording.

You consent to any of the above being released, publicized, exhibited, or reproduced to be used for news, web casts, promotional purposes, social media, advertising, inclusion on website and/or any other purpose by Fuckup Nights Toronto (operated by Muse Communications and Events), Fuckup Nights Global (Instituto Del Fracaso, A.C.), and its affiliates and representatives.

You agree to drink responsibly

Fuckup Nights Toronto reserves the right without refund or compensation to refuse admission to any persons whose conduct is disorderly or unbecoming.

Fuckup Nights Toronto may add, withdraw or substitute speakers and/or vary advertised programmes, event times, seating arrangements and audience capacity without prior notice.

Fuckup Nights Toronto may postpone, cancel, interrupt or stop the event due to adverse weather, dangerous situations, or any other causes beyond reasonable control.

As a Member of our community, you agree to act professionally, treat everyone with respect, and treat the event facilities with proper care. You agree that you are responsible for any accidents or damage that you cause. You also agree to not hold us, your local volunteer team, or any of the event supporters liable for any loss, damage, injury, or any other unforeseeable incident.

You realize that there are potential risks inherent in your participation in our Events. You freely and voluntarily accept and assume all such risks, dangers and hazards and the possibility of personal injury, death, violence, property damage or loss, during all the time of each event, resulting from activities during each event.

In consideration of approval to participate in each Event, you and any personal representative, hold harmless, release and forever discharge Fuckup Nights Toronto and Global, its organizers, attendees, volunteers, agents, trainees, contractors or employees from any and all actions, causes of actions, including negligence, claims and demands for damages, loss or injury, resulting from or arising out of your participation in the event.

We have a few pay what you can tickets set aside in case the ticket price doesn't fit into your budget. Please fill out this form to apply. These tickets are limited, so we want to use this opportunity to learn your story and potentially invite you out to our next event!