SOLD OUT: Former CTO of CBS: How to get clients like Lady Gaga, HomeDepot, Visa, NBC, Toys-R-Us, Toyota, etc.

Thursday, April 16, 2015 from 6:00 PM to 9:00 PM (PDT)
Event Details
Dinner and refreshments are provided. Space is limited. RSVP early.
Demo tables and sponsor tables are available.
Peter Yared is a TechCrunch contributor who regularly writes about technology trends for VentureBeat, the Wall Street Journal, BusinessWeek and other publications.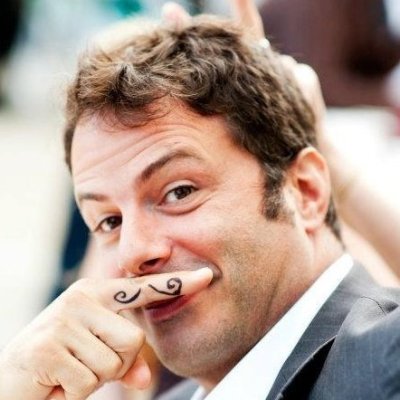 He is the Founder & CTO of Sapho dubbed "Google Now for the Enterprise", which raised $3M seed round last year.
Previously, he was the CTO/CIO of CBS Interactive and the founder of 4 (four) companies that were acquired by Sun, VMware, Webtrends and TigerLogic.
Peter will share with us how he was able to secure such high profile clients like Lady Gaga and big companies like Home Depot, Fidelity,  CBS, NBC, Lifetime, Universal Music, Visa, Toyota, Bear Stearns, Lehman Bros, Fidelity, Home Depot, Toys-R-Us and many more.
His talk will revolve around how to build and sell successful B2B, B2C and B2B2C companies.
With 4 exits under his belt, Peter's talk is sure to be full of fun stories and concrete examples about how he built and sold so many successful companies.
Peter began programming games and utilities at age 10 and he is the inventor of several patents on core Internet infrastructure.  
He enjoys yoga, Muay Thai and Burning Man.
AGENDA:
6:00pm - 7:00pm: networking + demo tables/sponsor tables
7:00pm - 8:00pm: Program + Q&A
8:00pm - 9pm: meet the speaker + networking + demo tables/sponsor tables
---
SPONSOR TABLES: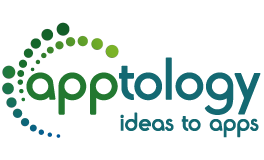 Apptology - Award winning mobile app developer. We'll power up your startup.

Buy a demo or sponsor table and get great exposure. 
Demo/Sponsor table includes: 
- 1 (one) event ticket 
- 1/2 (half) table 
- promotion before and during the event 
Your logo will be displayed on the event description (if submitted 24h before the event). 
You will also be able to talk for 30 seconds in front of the attendees and tell them about what you do.
Limited availability. 
---
VIDEO PITCH (50% OFF PROMO OFFER): 
Interested in doing a video pitch? 
A LifographTV producer will be at the event and create a professionally done video pitch for you (in the LifographTV studio set up at the event). 
After postproduction your pitch will be published on The VC Network (a Lifograph division). 
Only several slots are available. 
Open to attendees only (you need to buy an event ticket in addition to the video pitch).
LIMITED TIME OFFER: $50 (half off regular price of $100/video pitch) 
---
PREMIER SPONSORS: 
Procopio - Ranked among the 2014 Best Law Firms by U.S. News & World Report 
Founders Floor - Co-working accelerator for startups and entrepreneurs. Office space, partnerships and funding opportunities 
SPONSOR OFFER:  Free coworking day
Apply here: http://foundersfloor.com/freeday/
Lezgro - Cutting-edge tech startup accelerator (based in Ukraine & the Bay Area) 
SPONSOR OFFER:  4 hours free of tech or design services
Apply here: http://bit.ly/4freehours 
Lifograph - "Who's Who" and "Who knows Who" in Silicon Valley 
FREE BETA SIGN UP: http://www.lifograph.com
BY PARTICIPATING IN THIS EVENT YOU AGREE TO THIS LIABILITY DISCLAIMER:
http://bit.ly/eventliabilitydisclaimer 
Have questions about SOLD OUT: Former CTO of CBS: How to get clients like Lady Gaga, HomeDepot, Visa, NBC, Toys-R-Us, Toyota, etc.?
Contact Lifograph Events
When & Where

Procopio
1020 Marsh Road, Suite #200
Menlo Park, CA


Thursday, April 16, 2015 from 6:00 PM to 9:00 PM (PDT)
Add to my calendar