SOLD OUT - Evening Program- Project Managers to the Rescue: What's Important, Now?

Wednesday, August 22, 2012 from 5:30 PM to 8:30 PM (PDT)
Event Details
When caught up in the busyness, challenges and frustrations of daily life, we can easily get diverted from the big picture questions that define our purpose and help us to focus on the "W.I.N." -- what's important, now. Drawing on personal stories and illustrations, this presentation offers insights about systems, group dynamics, personal fulfillment, and how project managers have a special role to play when it comes to making the world a better place.
By attending this event, Professional will be able to...
see the value of their work as part of a much bigger picture

feel inspired about how they contribute to "saving the world"

find new ideas and motivation to move past common frustrations
When it becomes painfully true so often that "life is short," this presentation illuminates the myriad ways in which project managers can -- and should -- come to the rescue.
We expect that this presentation will:
inspires PMI-SFBAC members to greater heights in their personal lives (self-actualization) and in their professional and/or community endeavors

helps to put project management inside a bigger context

offers something different and entertaining, and gives a chance for PMI-SFBAC members to interact with each other in a relaxed, light-hearted setting
REFRESHMENTS:  Hors d'oeuvres will be served

AGENDA
5:30 PM – 6:00 PM    Registration
6:00 PM - 7:00 PM     Networking and Bingo Game..Win Prizes !!
7:00 PM – 8:25 PM    Evening Program
8:25 PM – 8:30 PM    Multiple raffles for upcoming events
8:30 PM                     Adjourn
PDU: 1.5

ABOUT Susan Mogensen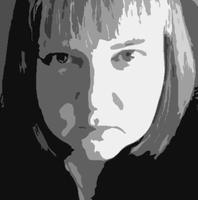 President of Brown Dog Consulting, Susan Mogensen's passion lies in helping people work more effectively together in pursuit of productivity, profit, and progress. Drawing on her skills, training and experience in group facilitation and board governance, Susan inspires clients with the new possibilities that emerge when rational design is applied to the meeting or board governance context. She holds a B.A. (Honors) in Political Science from Carleton University, and certificates in Participative Training Techniques (PTT), Presentation Skills, Group Facilitation, and Small Business Development. Susan was personally trained by John and Miriam Carver at the Policy Governance® Academy (SM) in 2002, served as CEO of the International Policy Governance Association from 2004-2009, has had articles published in the governance journal, Board Leadership, and other publications, and has been a speaker and facilitator at governance conferences throughout Canada and the United States.
What they are saying:
"Susan Mogensen is the best storyteller I've ever heard. Her style is low-key, but her delivery is powerful. With her beautiful voice and carefully chosen words, Susan engages and delights the listener. While her stories are rich in entertainment, they also inform and inspire. If you want a speaker to make your next event memorable, hire Susan!" – Sherry Jennings
"If Susan speaks at your event, be prepared to hear big ideas broken down into chunks we can all personally relate to.  She delivers with impact so the ideas stick and you become a better, more aware person for having heard her.  Her talk was the hit of the conference and delivered the only standing ovation of a two-day event that was filled with excellent speakers." – Ray Tooley
"Quirky, humorous, touching –  if you would not associate these qualities with a speaker who has some profoundly important things to say, engage Susan Mogensen and you are in for a great surprise!" – Caroline Oliver
"What I enjoy the most about listening to Susan is her easy, articulate delivery of very funny stories to connect real life with learning." – Susan Rogers
Cancellation and No-Show policy
If you have made a reservation and find that you will be unable to attend please send an email tofinance@pmi-sfbac.org and cancel as early as possible. All cancellations are subject at least 5 days before the event. Cancellations after 8/16/12 are subject to the full charge to ensure the Chapter does not incur excessive expenses.
SOLD OUT - Evening Program- Project Managers to the Rescue: What's Important, Now?