Description
AJ&Smart has run more than 100 Design Sprints all over the world. Learn the exact Design Sprint process that we use at AJ&Smart, and that we've taught to some of the world's best companies, including Slack, Airbnb, Medium, Salesforce, Lyft and many more.
See what participants say about our Bootcamp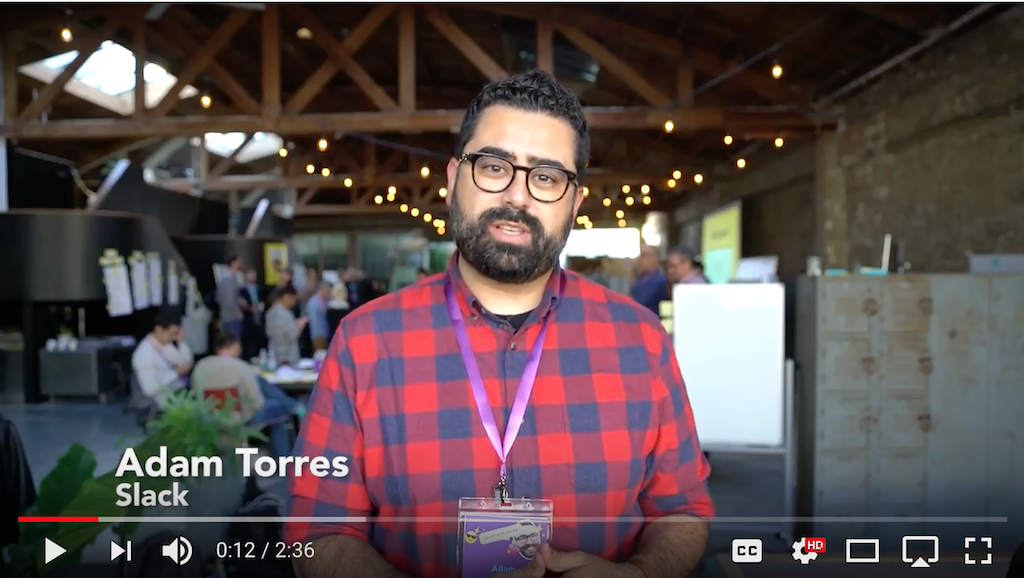 The Design Sprint is the greatest hits of Lean Product Design, Design Thinking, Agile Development, Service Design and UX Design. Learn the exact process we use at AJ&Smart to help companies like Zalando, Adidas, HP, Lufthansa and the World Food Program to to achieve fast, repeatable innovation cycles, giving them the competitive edge needed in today's rapidly disruptive digital environment.
What you will learn
In two highly interactive days we will guide you through a hands-on simluation of a real sprint, in close-to-real-time. We'll help you master each step by actually doing it, as well as giving you a behind the scenes look at how we build and test realistic interactive prototypes.
Expert guidance through the practical steps of every exercise
Hands-on experience actually doing each step
Facilitation tips and techniques for every step
In-depth Q&A with the AJ&Smart team
Showcase of the tools and techniques we use to build interactive prototypes
How to test and document your prototype
How to validate and iterate on your prototype
You will recieve a certificate signed by Jake Knapp and AJ&Smart (the closest thing you can get to an Official Design Sprint Certificate today).
Who should attend
The Design Sprint Bootcamp is NOT only for designers – anyone working with product teams can use this methodology. This also applies to anyone interested in process and innovation, or anyone who thinks their company could stand to do things a different way.

You don't need to have read the book SPRINT to get value out of this Bootcamp. Even if you have, the hands-on experience you'll gain is invaluable, and you'll also learn how Jake and AJ&Smart have iterated upon and improved the process!

This Bootcamp is perfect for: Startup founders / Executives at large companies / Team leads and managers / Product Managers / Product Owners / Marketers / Designers / Engineers / Process gurus
Agenda
Day 1
9.30 Doors open
10 - 18.00 Workshop
18 - 20.00 Dinner + drinks
Day 2
9.30 Doors open
10 - 18.00 Workshop
---
We're confident this will be the best workshop you have ever attended. Take a look at what others have said about our previous Bootcamps:
I feel inspired, boosted and ready to go back and facilitate sprints in my department in LEGO. Thanks to the AJ&Smart team!!! Anne-Mette Vagn-Hansen, LEGO
AJ&Smart's Design Sprint Bootcamp was incredibly valuable and enjoyable. I know it will have lasting impact on our business. Tom Cannon, Salesforce

If you´re new to Design Sprints, this is the bootcamp for you. AJ&Smart does a fantastic job guiding you through the different steps of the Sprint process and the pitfalls to look out for as a facilitator. Bruno Beuzelin, Makingwaves

The Design Sprint Bootcamp was a perfect mix of hands-on experience with the method, along with great fun with smart people and shared insights. I find it really valuable that the organisers were very open to share their knowledge and pass the design sprint methodology to us, giving us tips how to facilitate a design sprint on our own. Sense of humour, great food and great vibe - loved it! Janet Todorova, Paysafe
It was the best workshop that I ever been to – thanks again AJ&Smart! Sharon Sciammas, Troostwijk Auctions
Watch a video of a previous Bootcamp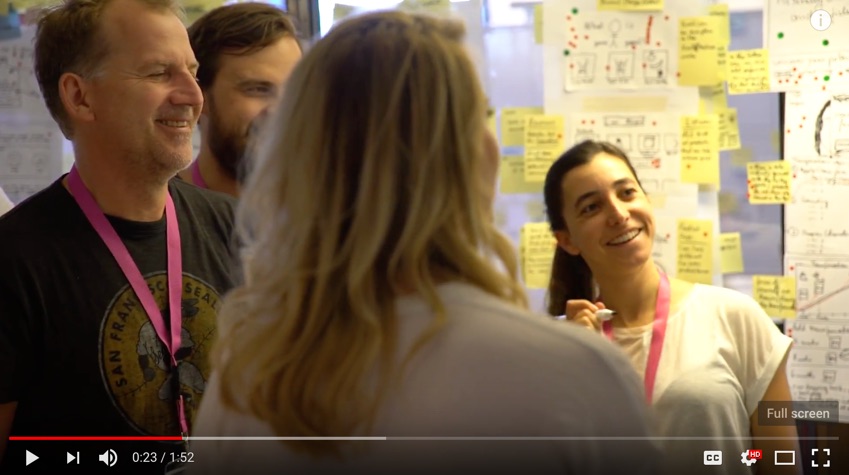 Who are AJ&Smart?
AJ&Smart is a product design studio based in Berlin, Germany. We used Design Sprints to create products like N26, Share the Meal, and Zalon. We've also used it to help businesses like Western Digital, EON, Udacity, eBay, Pro7, Red Bull, UEFA, Lufthansa, Deutsche Telekom, Bundesliga and many, many more to innovate faster and change the way they work.