About this Event
For Americana godfather David Bromberg, it all began with the blues.
His incredible journey spans five-and-a-half decades, and includes – but is not limited to – adventures with Bob Dylan, George Harrison, Jerry Garcia, and music and life lessons from seminal blues guitarist Reverend Gary Davis, who claimed the young Bromberg as a son. A musician's musician, Bromberg's mastery of several stringed instruments (guitar, fiddle, Dobro, mandolin), and multiple styles is legendary, leading Dr. John to declare him an American icon. In producing John Hartford's hugely influential Aereo-Plain LP, Bromberg even co-invented a genre: Newgrass.
Add in a period of self-imposed exile from his passion (1980-2002), during which he became a renowned violin expert, and Wilmington, Delaware's cultural ambassador; top that off with a triumphant return to music-making, and you have an amazing tale leading back to one place: the blues.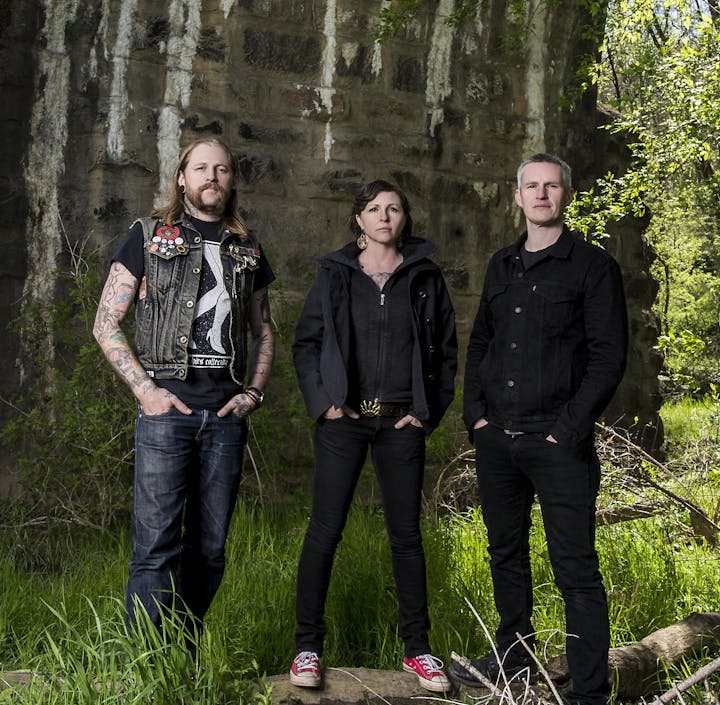 The power of words isn't lost on longstanding Americana triumvirate The Devil Makes Three— Pete Bernhard, Lucia Turino, and Cooper McBean. For as much as they remain rooted in troubadour traditions of wandering folk, Delta blues, whiskey-soaked ragtime, and reckless rock 'n' roll, the band nods to the revolutionary unrest of author James Baldwin, the no-holds barred disillusionment of Ernest Hemingway, and Southern Gothic malaise of Flannery O'Connor.
In that respect, their sixth full-length and first of original material since 2013, Chains Are Broken [New West], resembles a dusty leather bound book of short stories from some bygone era.
"I always want our songs to unfold like short stories," affirms Bernhard. "You could think of them like the chapters of a book. Of course, they're shorter and maybe more poetic. This was a much more personal album about what it takes to be an artist or writer of any kind—and what you have to do to make your dream possible. It was really the headspace I was in. It might have something to do with getting older. You start reflecting on life and the people around you. I was doing that in these songs. That's what makes the record more personal. I'm pulling from these things. Some of it is about drug addiction. Some of it is about the things you sacrifice. Some of it is about the detrimental things we do for inspiration. Nevertheless, they all have some sort of narrative."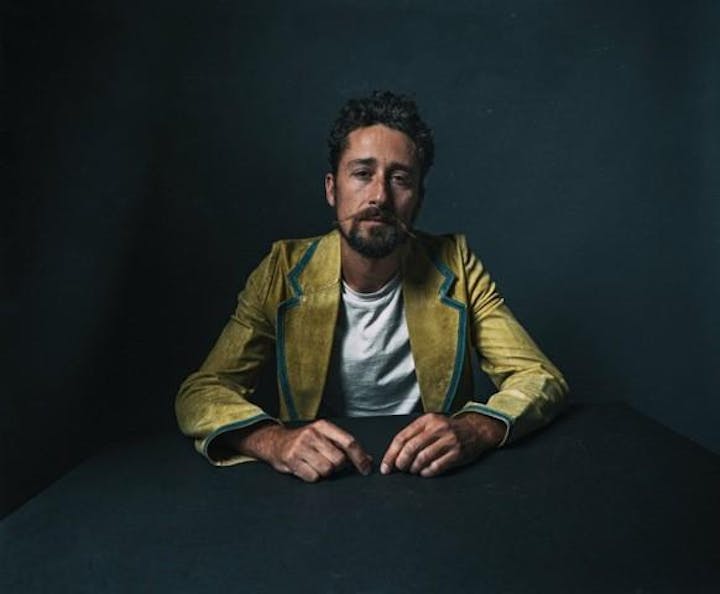 The latest album from The Suitcase Junket, Mean Dog, Trampoline is populated by characters in various states of reverie: leaning on jukeboxes, loitering on dance floors, lying on the bottoms of empty swimming pools in the sun. Despite being deeply attuned to the chaos of the world, singer/songwriter/ multi-instrumentalist Matt Lorenz imbues those moments with joyful wonder, an endless infatuation with life's most subtle mysteries. And as its songs alight on everything from Joan Jett to moonshine to runaway kites, Mean Dog, Trampoline makes an undeniable case for infinite curiosity as a potent antidote to jadedness and despair.
Produced by Steve Berlin (Jackie Greene, Rickie Lee Jones, Leo Kottke) of Los Lobos, Mean Dog, Trampoline marks a deliberate departure from the self-recorded, homespun approach of The Suitcase Junket's previous efforts. In creating the album, Lorenz pulled from a fantastically patchwork sonic palette, shaping his songs with elements of jangly folk, fuzzed-out blues, oddly textured psych-rock. Engineered by Justin Pizzoferrato (Dinosaur Jr., Speedy Ortiz) and mixed by Vance Powell (Jack White, Houndmouth), Mean Dog, Trampoline rightly preserves The Suitcase Junket's unkempt vitality, but ultimately emerges as his most powerfully direct album so far.
"I've been blessed in my career as a producer to have worked with some remarkable artists, but I have never worked with anyone quite like Matt Lorenz / The Suitcase Junket. Besides making the complexity of everything he does look effortless, he's a truly gifted singer and and amazing songwriter. We had a blast making this record and I'm anxious to share it with the world."
--
Steve Berlin
Eliza Gilkyson is a twice Grammy-nominated (2006/2015) folk singer/songwriter and activist who is one of the most respected musicians in Folk, Roots and Americana circles. Her songs have been covered by Joan Baez, Bob Geldof, Tom Rush and Rosanne Cash and have appeared in films, PBS specials and on prime-time TV.
A member of the Austin Music Hall of Fame, and a recent inductee into the Austin Songwriter Hall of Fame, she has won countless Folk Alliance and Austin Music awards, including 2014's Songwriter of the Year. Eliza's music has always offered a vivid reflection of the times we live in, full of joys and sorrows, each song a window into a life of struggle and triumph in a culture she feels is "caught between collapse and reinvention".
Eliza's newly released cd "SECULARIA", is a collection of spiritually charged songs that do not fit within the parameters of traditional patriarchal religious beliefs but challenge us to respect all life and be accountable for our actions in such divisive times. "The threat of the fall from grace, and the glory of redemption of the soul in these songs aren't as much about a supernatural hierarchical hell and heaven as they are about losing and finding myself as a human being and as a woman, within the span of a life and the context of a society that must be held accountable."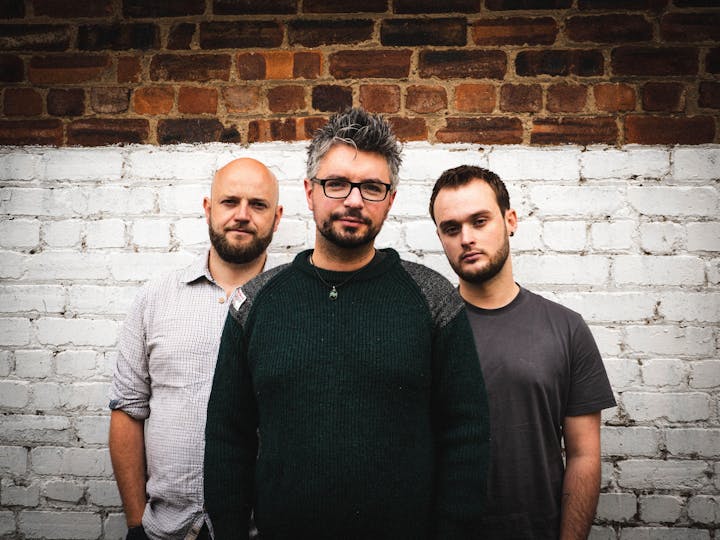 Spellbinding singer and award-winning uilleann piper Jarlath Henderson is setting "a benchmark for the new generation" of Irish musicians, and thrilling audiences with his soulful interpretations of traditional songs from his native Northern Ireland.
Born in Armagh, Henderson was raised in nearby Dungannon in a family that loved—and played—both classical and traditional music. When Jarlath was about 10, his father brought him to the famous Armagh Pipers Club (APC). Soon "the pipes and the music became what I lived for," he recalls. With familial support and the world-class training and camaraderie of the APC, Henderson began to make a name for himself: as a teenager, he was a three-time All-Ireland piper in his age group, and in 2003, at 17, he won the BBC Young Folk Award. He was not only the first uilleann piper and first musician from Ireland to win this prestigious British award, he was also the youngest musician ever to do so. More surprising still, he captured this prize—and undertook the ensuing opportunities to perform throughout Europe—while studying for his qualifying exams for medical school.
On the heels of this auspicious beginning, Henderson has crafted a delicate balance between his musical and medical careers. Since 2010, he has lived in Glasgow, Scotland, where he works as an acute care physician. The work, he says, reinforces his musical sensibility, because in providing care, "You see it all, all the human fundamentals, which gives plenty to reflect on." In his recent musical explorations, Dr. Henderson is mining the traditional songs of County Armagh and of Northern Ireland more generally, drawing attention to similar "human fundamentals" and timeless experiences within the specific conditions of the place he calls home: "I wanted to use songs that were thematically linked to things we see today … we still fancy people and get dumped; people still die and families still feud—these are things that we all feel regardless of where we're from or which century we live in … these songs transcend borders."
Performers
Date and Time
Location
Refund Policy