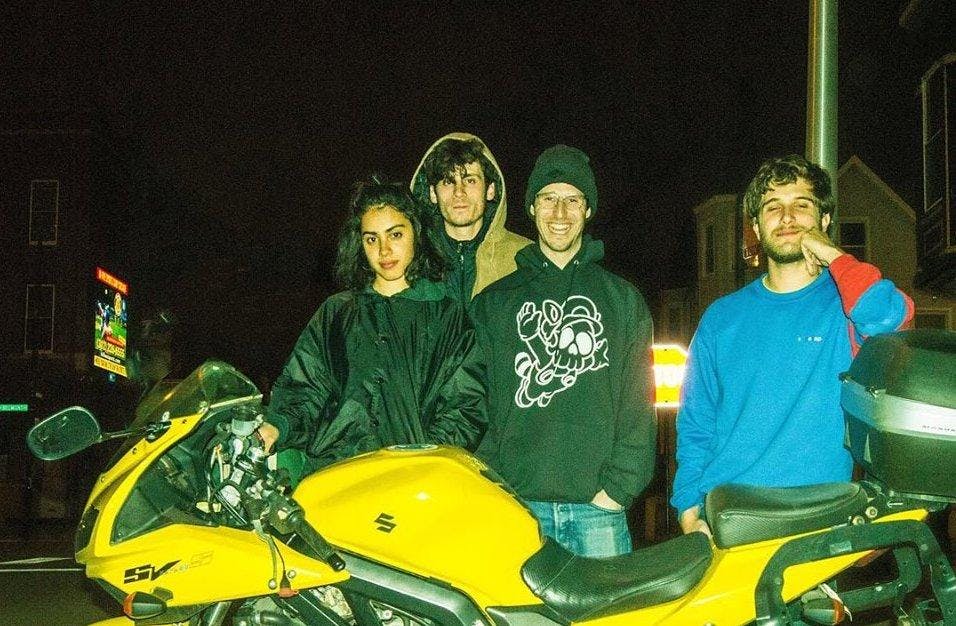 About this Event
Doors open at 7:00 PM. Show starts at 7:30 PM.
Starline Social Club is not yet ADA accessible. For questions regarding accessibility, please e-mail info@noisepop.com
Crumb
Crumb is Lila Ramani (guitar, vocals), Brian Aronow (synth, keys), Jesse Brotter (bass), Jonathan Gilad (drums). The group originally came together in 2016 to develop and record a collection of songs Lila had written throughout college, a recording project that became their first self-titled Crumb EP. Locket, their second EP, was created while the four were split between New York and Boston and released in June 2017. They are currently based in NYC and in the midst of recording their first full-length album.
Video Age
On Video Age's forthcoming album Pop Therapy, out June 15 via Inflated Records, longtime friends and songwriting partners Ross Farbe and Ray Micarelli conjure up a thrilling assortment of experimental pop songs. Using a palette of vintage synthesizers and the propulsion of a Sequential Circuits Drumtraks drum machine, the New Orleans-based group's buoyant synth-pop echoes from some imagined vision of the past, leaning on an invented nostalgia to soundtrack an ideal future that never arrived. Video Age brings that future fully to life on Pop Therapy
Emerging from New Orleans' DIY scene and label collectives, Farbe and Micarelli were intrigued by each other's songwriting among several curiously satisfying guitar pop bands. As a producer and prolific engineer, Farbe has helmed some of the most exciting releases from genre-pushing New Orleans artists, whose singular visions are made possible with his gifted ear and love of tape recording. Micarelli's talent for crafting simple, tangible melodies complements Farbe's studio world-building, letting ideas drift until they emerge into impressive arrangements.
The pair's seemingly effortless gift for crafting earworm hooks was glimpsed on their 2016 debut Living Alone, a gorgeous collection of guitar-driven melancholy. On Pop Therapy, they're joined by Duncan Troast, Nick Corson and Jordan Odom, taking inspiration from the limitless possibility on sonic canvases of the late 1970s and early 1980s (Yellow Magic Orchestra, McCartney II, Donald Fagen's The Nightfly). Where Living Alone catalogued the solitude of reflecting on what was and could have been, the sentimental love songs on Pop Therapy gaze longingly at the likeliness of a brighter tomorrow.
IDHAZ & Rose Cherami
FR333