Description
Join Love ALL Project and members of our community on Thursday, October 4, at 6:30pm, for "Community Table - dinner and a story". Dinner guest, Anthony Crisci, Executive Director of Triangle Community Center, will join us for dinner and will share his inspiring personal story about what it is like to grow up gay in the Catholic church. This event will offer attendees the chance to join a small group dinner, to listen, engage, and learn. Guests must be 16 or older to attend. Ticket required for entrance.

Event Partner & Sponsor: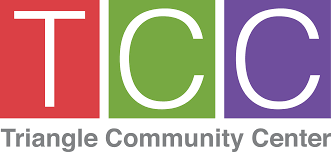 Triangle Community Center is Fairfield County's leading provider of programming and resources to nurture growth and connection within the LGBTQ community. Their mission is to help strengthen the sense of pride, identity, and visibility of the LGBTQ community in Fairfield County, CT, as well as to work with the greater community to foster and promote a more welcoming place for all. For more information on Triangle Community Center, please visit http://www.ctpridecenter.org/.

Dinner Details: Dinner and beverages included in the price of the ticket. Dinner will include a delicious Greek style meal. Price includes one alcoholic beverage. Cash bar after. If you have any dietary needs, please e-mail info@loveallproject.com at least 48 hours prior to the event.
More on Anthony Crisci: We couldn't be more excited to welcome Anthony Crisci to our Community Table. In 2013, at just 25 years old, Anthony became the Executive Director of Triangle Community Center, a Norwalk based non-profit whose mission is to help strengthen the sense of pride, identity, and visibility of the LGBTQ community. Anthony is a community leader whose work has helped make Fairfield County a more welcoming place. Since becoming Executive Director at TCC, Crisci oversaw the revival of Fairfield County's Pride festival, Pride in the Park, attracting thousands of LGBTQ families, residents, and allies for Connecticut's top Pride event. His vision led to the creation of TCC's case management and referral program, identifying LGBTQ-supportive services in the region, and serving LGBTQ people who face homelessness. In 2016, Crisci inaugurated TCC's LGBTQ competency training program, educating law enforcement, educators, and care providers about how best to serve their LGBTQ constituents.

Dinner Location: This Community Table will take place at Caffe Social, located at 73 N Main St, Norwalk, CT. For more information on Caffe Social, please visit https://caffesocial.com/.


Parking: Free parking is available in the Marshall Street lot located directly behind Caffe Social. The back entrance to Caffe Social can be accessed from that lot.