Who's excited for Brood X's imminent emergence?! Celebrate the coolest cicada brood with art, music, cicada-cuisine, and community.
About this event
The Green Farmacy Garden in Fulton Maryland welcomes you to celebrate living within periodical cicadas' range, globally unique to the southeastern corner of North America, by partaking in the abundance of Brood X.
The cicadas have been emerging on the premises so our celebration will include them at every juncture. Visitors can tour Dr. Duke's world-class medicinal herb garden, enjoy the musical offerings of our performers or take the stage yourself, make art using myriad supplies including cicada shells, and take part in the communal cicada sampling*.
Schedule of events:
10:30am Admission begins
11am Garden Tour (45 min)
12-1:45pm communal Cicada Sampling*
2pm Live Music: Dunn Goyle Salesmen
3pm Garden Tour (45 min)
4pm Live Music Teporah Bilezikian ft. Bud Stracker
5pm Open Stage to share your own cicada tribute
5:30pm Guided Embodiment practice inspired and informed by physical yogic practices
Other All Day Activities
Kids' Art (cicada coloring pages and nature collage)
Community Art (collaborative cicada shell story-scape, sidewalk chalk)
Jams (community created, in the woods, the field, by the pond - wherever strikes your fancy)
Community, cicadas and other wildlife, and the verdant garden and grounds of The Green Farmacy Garden.
*Cicada sampling is entirely optional and community-offered. Try any, all, or none, of the cicada preparations (max 2 cicadas per person per preparation), bring your favorite sauce, or harvest and cook your own after sampling hours. Please note that cicadas are closely related to shrimp and people with shellfish allergies may react to cicadas - you are responsible for what you choose to ingest!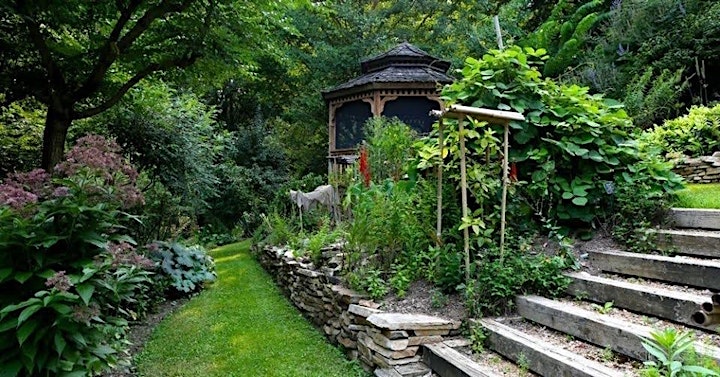 The Green Farmacy Garden is located on a 6-acre plot, 3 acres of which are wooded. There's plenty of space for children to play and discover, families to spread out with picnics, and groups to arrange themselves into jam sessions (feel free to bring instruments! ).
Masks covering mouth and nose, and physical distancing, are required for the entirety of this event, and attendance is limited to 75 ticket holders.
Child Policy:
No charge for children 5 years old and under
Free admission of one child aged 6+ per paid adult ticket
Ticket rate for additional children is $15, enter Code "CHILD" at purchase to access this rate.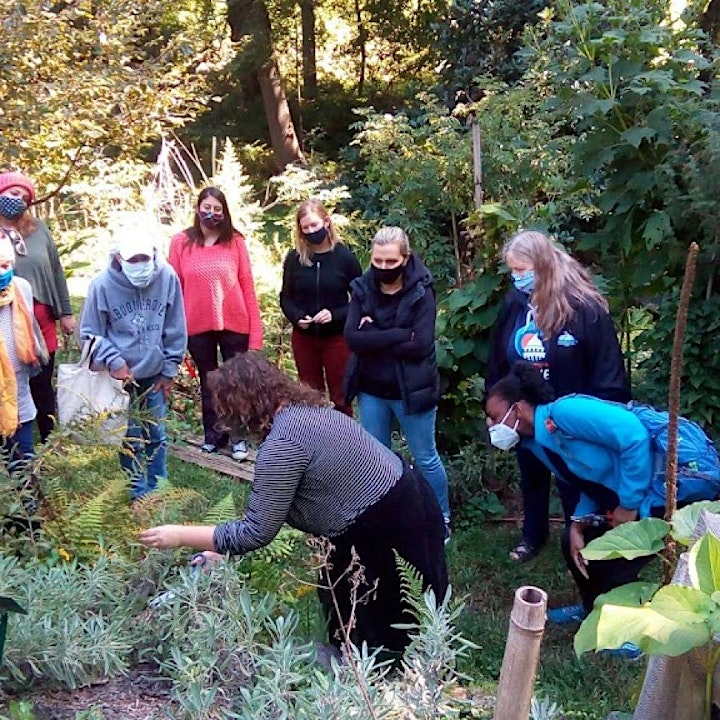 Please join us in responsible consumption and minimizing waste at this event: please bring a full, refillable water vessel to stay hydrated during your visit, and an unbreakable bowl for your samples. Drinking water will be available onsite to fill your water bottle as needed.
We recommend attendees home-cook or buy, and bring the food you'll need for the day - cicada samples will not constitute a meal! Maple Lawn (3-minutes' drive from the site), offers a variety of eateries, as does Clarksville (9-minute drive).
This event will take place in any safe weather conditions.
Please Note: Depending on field conditions, parking availability may be up to half a mile's walk from the festival site, so factor that in to your planning!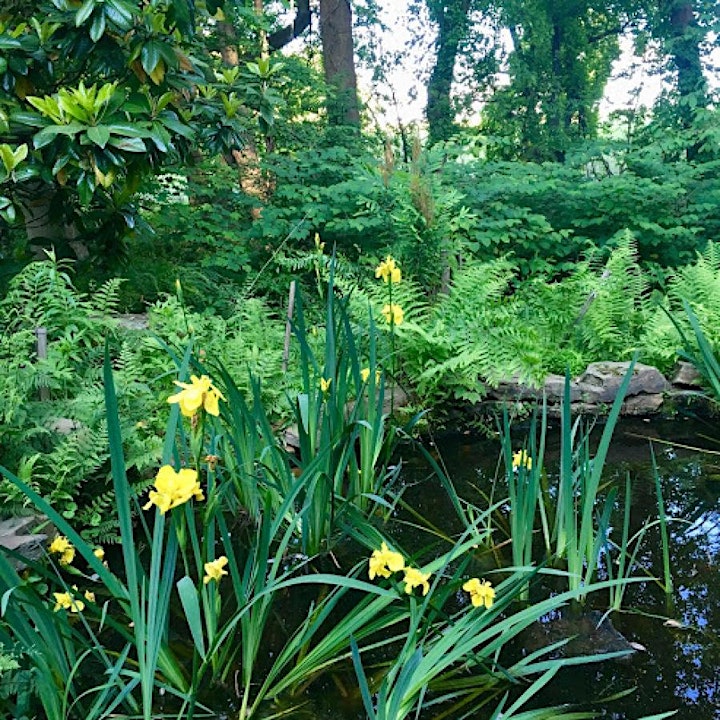 GET INVOLVED!
We can offer free admission to a number of volunteers willing to work a 3-hour shift. Positions available include parking attendant, admission, water tender, and more.
We can also accommodate additional vendors.
Email greenfarmacygarden@gmail.com to join the team!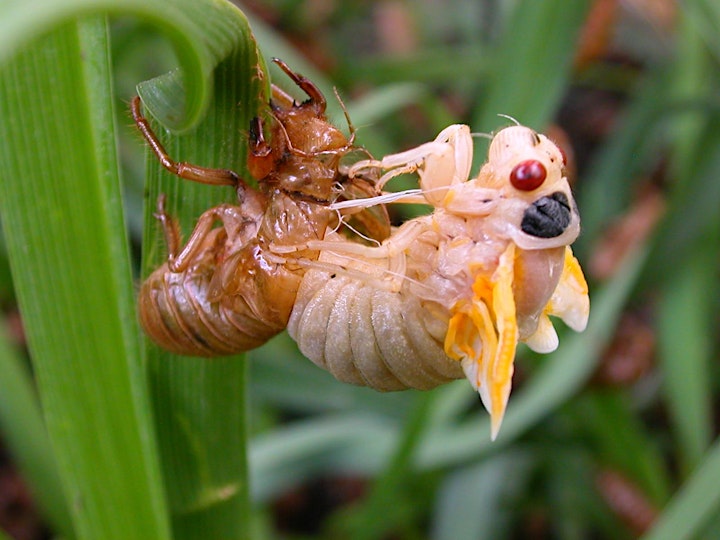 Banner cicada image by C. Simon
Organizer of Sold Out: CICADAFEST 2021
Located in Fulton, Maryland, The Green Farmacy Garden is a sanctuary for approximately 300 native and non-native species of plants that have been used traditionally and/or researched for medicinal applications. USDA botanist James A. Duke, PhD, and his wife, Peggy, collected medicinal plants for over sixty years.  In 1997, they transformed part of their pasture land into a teaching garden highlighting the plants that are featured in Jim's book, The Green Pharmacy.
The Green Farmacy Garden is also a part of the United Plant Savers network of sanctuaries around the country, which strive to educate the public and maintain native plant species that have become at risk or endangered.
Since the garden is located on a large parcel of land, we are always in need of volunteers to help. We are also receptive to students who wish to work on independent projects with medicinal plants.
Tours to the public are on scheduled days or by appointment.