Description
As featured in THE GOLD COAST BULLETIN, TAKE 5 MAGAZINE & CHANNEL 7 SUNRISE - The new chill out craze taking Australia by storm!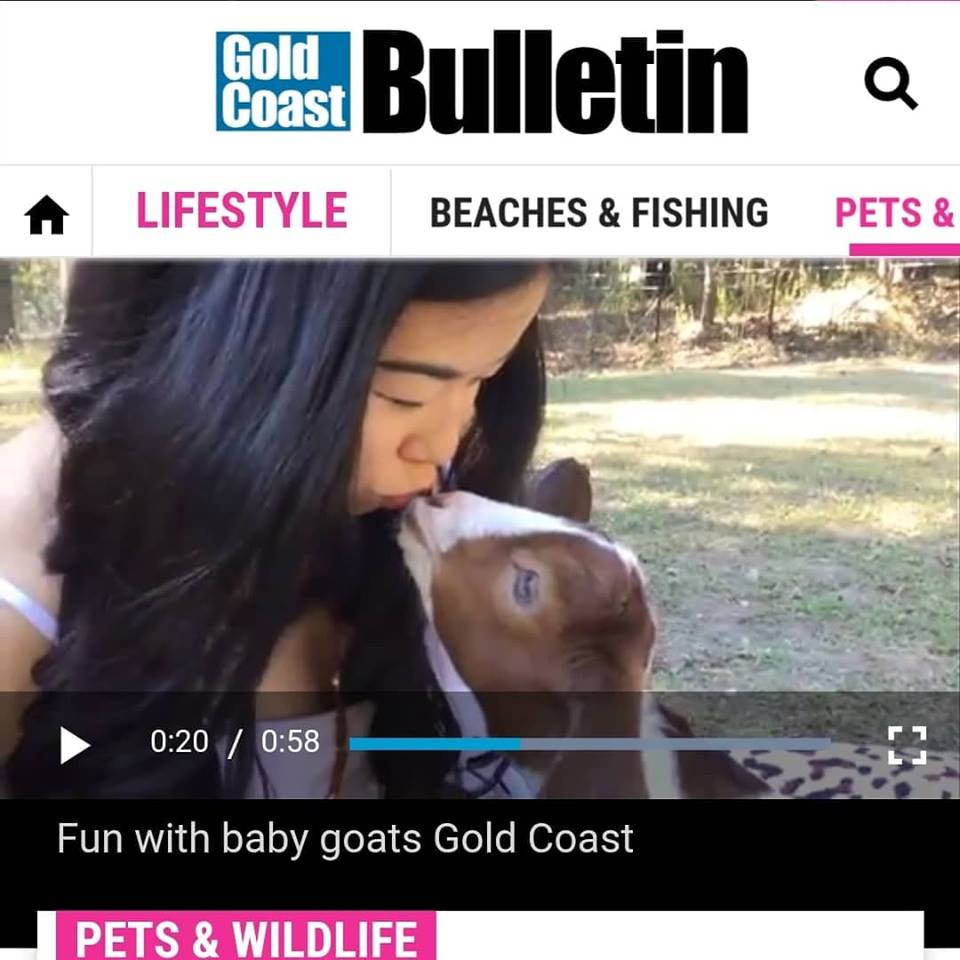 Join us for your softest introduction to meditation this Spring.
Wait, but why are we meditating with that much cuteness? Won't I be even more chronically distracted?
The short answer is YES. The long answer is that the first part of the class is fluffball FREE. Learn simple meditation & relaxation techniques for everyday life. When you're all blissed out, that's when we let these mischievous goats, lambs or piglets out of the pen and practice "being aware" of every moment.
Life is full of surprises. There are blissful times, and there are not-so-blissful times, but if you can learn to be completely present with whatever life throws at you (AKA a goat standing on your back), you realise you can be in a state of bliss, at any time!
Feel the lambs, love and laughter. Bring your partner along for the cuddliest introduction to meditation they're ever likely to find!
---
Where & when is this going down?
1) Saturday 29th September - 8:30AM - 10:00AM | S.P.A.C.E at Kenmore, Corner of Paley and Branton Street, Kenmore Hills, QLD
2) Sunday 7th October - 8:30AM - 10:00AM | S.P.A.C.E at Kenmore, Corner of Paley and Branton Street, Kenmore Hills, QLD
3) Sunday 7th October - 11:00AM - 12:30PM | S.P.A.C.E at Kenmore, Corner of Paley and Branton Street, Kenmore Hills, QLD
---
Why baby goats, piglets, & lambs?
The cute factor (duh)

Fewer allergies than cats & dogs (Plus most of you already have those)

Cuddling causes more than just warm, fuzzy feelings. Whether from our human friends or furry ones, cuddling is proven to release oxytocin, which boosts the immune system, reduces stress and relieves pain!

"Oxytocin is a natural stress reliever… it acts on our brain to diminish anxiety and induce relaxation" - Harvard Health Letter
Animal therapy works. Stanford PAWS program has been using animal therapy for over 20 years to raise the spirits of hospitalised patients. Animal therapy has also been found to reduce cortisol in Autistic children by up to 48%, as well as relieve symptoms of PTSD and schizophrenia.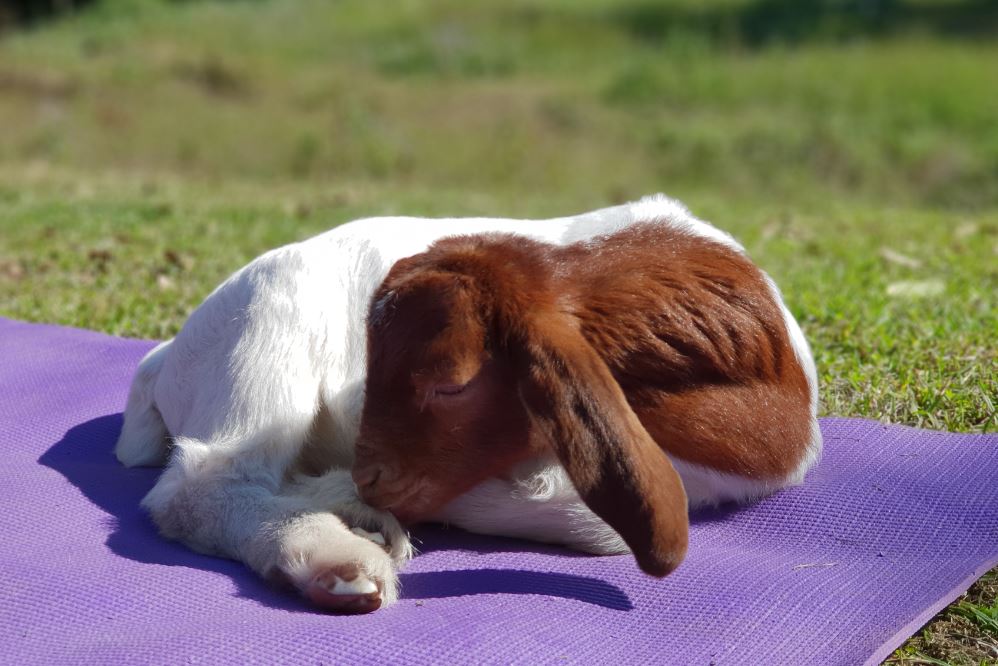 What do I need to bring?
Yoga Mat

Cushion

A chilled sense of humour
Cost
Early Bird - $38

Bleat Pass - $42

Double Bleat Pass – $77
---
GET IN QUICK!!!! Due the SELL OUT nature of these events, and the tremendous amount of love we've received, we'll be opening up another four more events - These are potentially the last dates in Kenmore for 2018 so please reserve your spot today so you and your partner/friends/family do not miss out!
Your friendly warning: Fur babies are very much like human babies. They nuzzle, nibble, bleat and piddle. They don't have complete control of their bladders & can get excited without warning! We'll have a clean-up crew ready to go, but this is something to be mindful of when booking :)
The rescue goats are provided by Jodie from Harmony Hearts Healing Hooves, a beautiful center in Highland Park, dedicated to rescuing horses bound for slaughter. Piglets and lambs are hand-reared on Sandy's farm, and adopted out to a close network of families on acreage as grass-eating pets. No animals are victims of the dairy or meat industry, due to vigorous screening practices.
Children over the ages of 9 years old welcome. Please ensure your little ones understand the quiet nature of meditation or yoga, before signing up.